We use affiliate links. If you buy something through the links on this page, we may earn a commission at no cost to you. Learn more.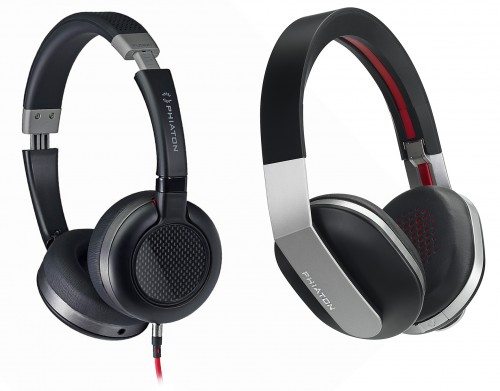 In October, Phiaton will be introducing two new headphone designs just in time for holiday shopping. Each headphone has its own appeal depending on what your needs are. For the fan of going portable, the carbon-fiber Moderna Series Fusion MS 430 is a lightweight over the ear design with full-sized drivers for better sound. It's all packed into a compact, foldable design allowing for easy storage and carrying. "Every detail in the Fusion MS 430 Headphones was skillfully combined, fusing together brilliant materials and sound technology to deliver a powerful, aesthetic and resilient headphone," says Phiaton president, James Baik.
Also available will be the Phiaton Chord MS 530 Bluetooth, Noise-Cancelling Headphone. This large(ish) headphone has it all; Bluetooth 4.0 wireless, active noise-cancelling, 18-30 hr. battery life, titanium drivers and Phiaton's Everplay-X technology which ensures continue listening if the noise-cancelling battery runs out. "The Chord MS 530s can be used as a day-to-day Bluetooth headset then converted into hard-wired noise-cancelling headphone aboard a plane to comply with airline Bluetooth restrictions, says Baik. Acording to Phiaton, adding a coat of titanium to the driver unit enhances the sound quality.
Each headphone comes with a carrying case and is equipped with music control and mic cords for Apple iDevices and some smartphones. The Fusion MS 430 will sell for $179 US and the Chord MS 530 will sell for $349 US. Both will be available in October.