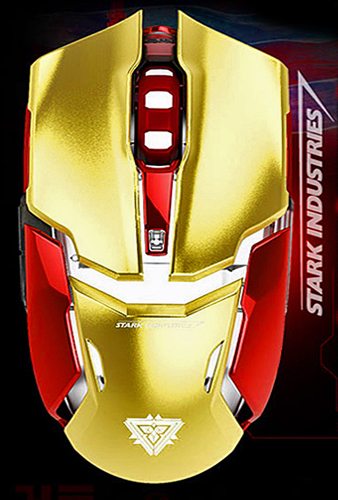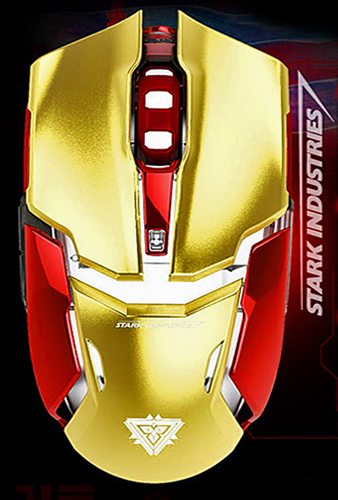 I'm not a gamer, so I'm not usually interested in gaming mice with their extra features and extra cost.  I might make an exception for this E-BLUE MARVEL IRON MAN 3 Edition USB Gaming Mouse from Brando.  This optical mouse seems to be corded, although most of the images manage to blur out or erase where the cable comes off the mouse.  It has six buttons, five DPI settings (500, 1000, 2000, 3000, 4000), and four polling rate settings (125Hz, 250Hz, 500Hz, 1000Hz).  It's $73.00 at Brando.
Sing it with me! Duh, duh, dada-duh-duh…
Some of our links in posts like this one are affiliate links, which means that we may receive a small commission on purchases at no cost to you.