We use affiliate links. If you buy something through the links on this page, we may earn a commission at no cost to you. Learn more.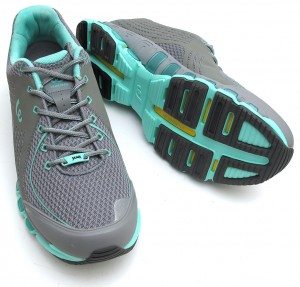 The right tools will make any activity easier and more enjoyable. For example, you wouldn't want to build a house with a Swiss Army Knife or paint a portrait with a toothbrush. So it follows that a runner wouldn't wear flip flops to run a marathon and a sports walker shouldn't wear running shoes to walk for fitness. I've never tried shoes designed especially for walking even though I purposefully walk a couple miles a day. Most days I wear a pair of Asics cross trainers. I liked them so much that I bought 4 pairs just so I'd have a pair even when they stop making them. Cross trainer shoes are made for any activity, whether it be walking, running, hiking, etc. I've always wondered if a dedicated walking shoe would make my walks more enjoyable and effective, but all the walking shoes I'd ever seen are… well… UGLY. When the people at Prospecs approached me for a possible review, I was excited to accept. They sent me a pair of their Power Walk 503 sport walking shoes to try. I've been wearing them for a couple weeks and am ready to give you the details.
Note: Images can be clicked to view a larger size.
Prospecs is the #1 brand of sport walking shoes in Korea where they have been making shoes since 1981. Prospecs have only just now made their shoes available in the US and they are winning awards and accolades from fitness sites and magazines. They sell different styles and types of walking shoes, but I was sent the a pair of the 503's from their Power 5 series of shoes. The 503's have been designed for people who do not have issues with motion control (over pronating) and are available for men and women in sizes (US) 8 – 13 and 6 – 11 respectively. This particular shoe is only available in grey with blue accents. I've never been very fashionable, but I think they look much nicer than the all white or all beige walking shoes I've seen in the past.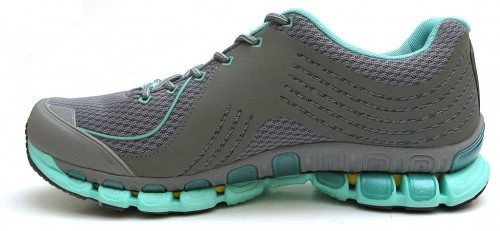 The main difference between regular sneakers or cross trainers and these shoes is in the special multiple layer sole. They feature what is called the Move Frame Cell 5.0. These are the tabs that you see above the sole that are wrapping upwards.  There are 18 frame bars that are positioned to provide independent support that is suited for different walking styles. Below the Move Frame is a layer of Flubber in the midsole. Flubber is an ultra elastic material developed by Prospects that provides energy return and shock absorption. The bottom of the sole is made of blown rubber, which offers light weight cushioning and grip.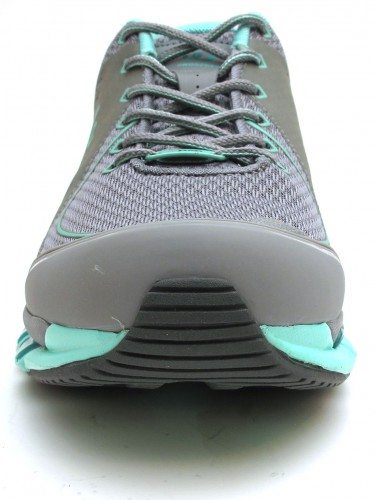 The 503's have a knit mesh upper with a thin layer of suede-like material on the sides. The material is thick and not flimsy, but I didn't notice my feet getting hotter than normal while I was wearing them. The shoes aren't heavy, but they aren't light weight either. They are sort of in the middle. My 9.5 size shoes weighed in at 11.2 ounces per shoe.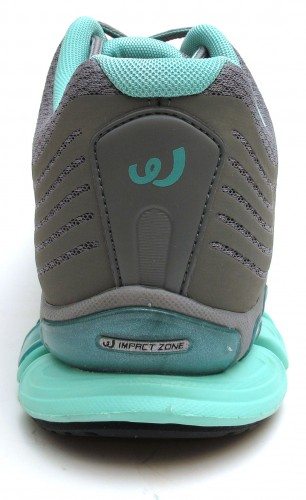 Prospecs really focus a lot of attention to the heel area of the shoe because walkers land on the back of their heel with each step. That area is considered the impact zone and has an enhanced shock absorbing insole.

The toe area of the shoe is wrapped in hard rubber and has a small patch of reflective material over each big toe for safer night walking. The tongue and the heel area are both nicely padded for extra comfort.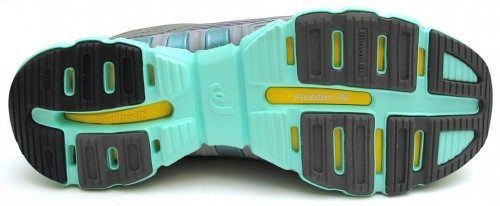 The Power Walk 503's are designed to provide proper stepping and correct striding. I guess I'm already stepping and striding correctly because I didn't feel any different walking in these shoes than I do my Asics. As far as comfort, I noticed that these shoes are stiffer and have more support than my other shoes and fit a little more snuggly than I'm used to. When I wore my typical medium weight socks, the shoes almost felt a little too small even though I had ample room to wiggle my toes.
I wore the Power Walk 503s as my every day shoes for a couple weeks and walked with them on sidewalks, stairs, carpet, tile and gravel with no problems. I didn't notice the shoes being more comfortable than the shoes I normally wear. Although there wasn't any break in period with these shoes, I did find that the heel area was higher than most of my other shoes. I was worried that it would rub a blister, but it didn't. Even though these shoes didn't feel more cushiony than my Asics, I do think that my feet felt slightly less fatigued after a walking session when I was wearing them vs wearing other shoes.
These shoes are well made and well designed, but at $150 a pair, I'm not sure I'd choose them for my own feet when I compare them to shoes I already wear and like for walking. That said, Prospecs offer walking shoes for people that need motion control due to over pronating and from what I've read, those shoes have more cushion. One other gotcha is that these shoes are mostly only available online – you probably won't find them at your local shoe store. Their return policy is good and they pay shipping for the returns as long as it's within 30 days and the shoes are in brand new condition.
Product Information
Price:
$149.00
Manufacturer:
Prospecs
Pros:

Sportier than a lot of dedicated walking shoes
Lots of support

Cons:

Somewhat stiff
Heel area hits high
Available mainly online