We use affiliate links. If you buy something through the links on this page, we may earn a commission at no cost to you. Learn more.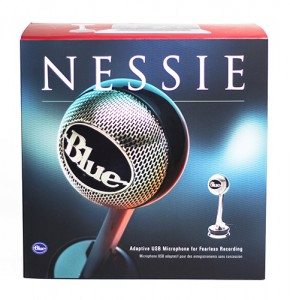 At first glance, the Nessie by Blue Microphones  looks like an award one might receive at a music award ceremony because of its impressive stature. But it is named after the mythological Loch Ness monster and resembles it with its "S" curve and long neck silhouette. But it begs the question, does it stand up to be a legend in its own right?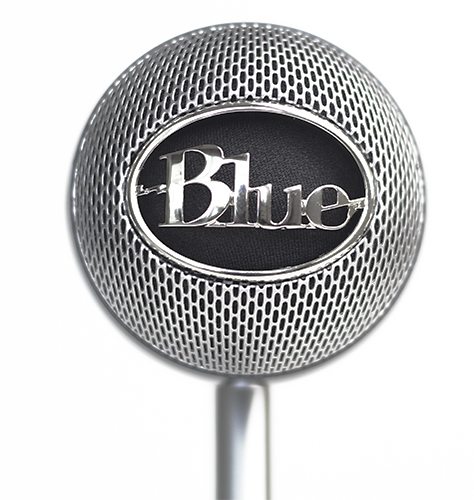 The Nessie  is a cardioid pattern microphone with a built-in pop screen and shock mount which aids in worry-free audio recording. Along with these two features, the Nessie has adaptive processing, such as leveling controls and EQ which help provide for improved recordings. The connector on the Nessie is a USB plug making this peripheral a plug-and-play device for both PC and Mac. It is driverless, so there's no hassle or frustration of installing and re-installing software.   Just plug it into an empty USB slot and you're good to go.  Nessie can also be used with an iPad and the camera connector for mobile recording.  As of writing this review, it is not compatible with Android tablets, but I'm sure Blue will be getting requests for Android use.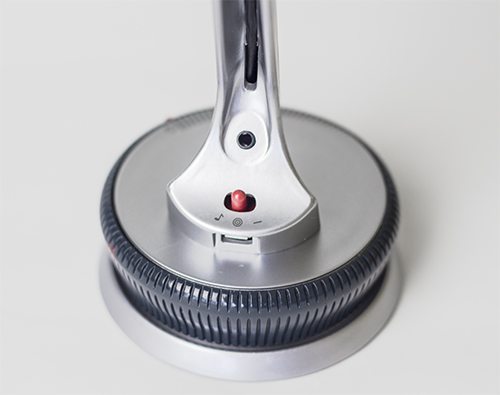 The Nessie has three settings for recording: Music, Voice, and Raw.  According to Blue Microphones, these recording settings allow the microphone to adapt to its environment by way of built-in adaptive processing. For example, the Voice setting is used for podcasting or voice-over recordings. The Music settings is used for recording music, like guitar or piano.  The Raw setting is records audio in an unfiltered, untouched state – also known in the recording industry as unsweetened audio.
I have audio samples which I recorded using Audacity, a simple, open-source software.  It does have some effects and filters that you can apply to the audio recordings, but Audacity has its limitations. For any other detailed audio editing you can use other programs like SoundBooth,  Audition or Apple's GarageBand.
I read a line from the book Horton Hears A Who by Dr. Suess while using the Voice setting on the Nessie microphone. The Blue Mic Sample
And then I had my 10 year old daughter play a small selection on her piano while I recorded her using the Music setting. I purposely recorded her playing on a day when she wasn't practicing, just to get an unprepared session so I could get more of a raw performance. I have to say that I was impressed with the recordings.   Eme Piano
The Nessie has a built-in pop screen.  It also has a shock mount which is housed inside the microphone head. The microphone is connected to the neck stem by a small red, articulated metal arm which allows the head to be adjusted slightly.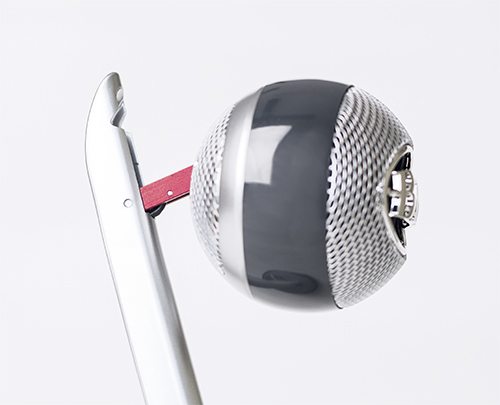 Unfortunately, the arm doesn't seem to be up to its job. If you extend the microphone head out and then try to tilt the microphone head up, it just droops down. I tried several times to tilt it up, but each time the microphone head just falls back down. This seems to be a major concern of other Nessie users.  Blue Microphones is aware of this problem and is addressing it, so hopefully the newer shipments of the Nessie will not have the drooping problem. I wish I had received the corrected version, because the drooping issue is terribly annoying.
The base is metal and has some good weight to it, which keeps the microphone stable and upright. You don't feel like this microphone will fall over if you knock it accidentally. The microphone head and stem are made out of plastic. It would have been nice if these were made from metal to give it a more complete authentic microphone feel.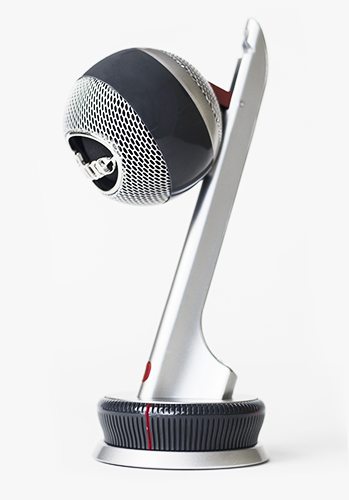 All-in-all, the Nessie is a decent microphone for recordings such as podcasts, for laying down voice-over narrations, or recording a music demo or song that you are composing, and more. Although it's not exactly pro-studio equipment, it's suitable to get you on your way there.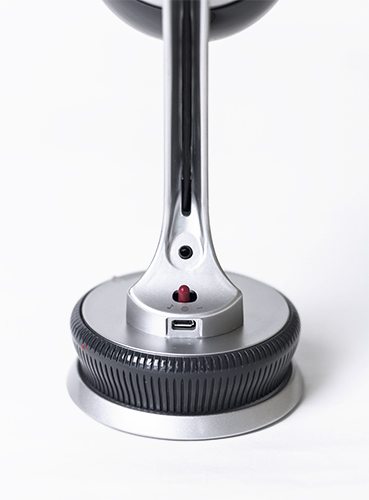 The back of the base has a headphone jack so that you can monitor what you are recording. The Nessie has zero-latency output, which means that there will not be any delays or echoes while you monitor your recordings. With microphones that don't have zero-latency output, you'll hear an echo in your headphones. But with the Nessie, what you hear is what you get, in real time.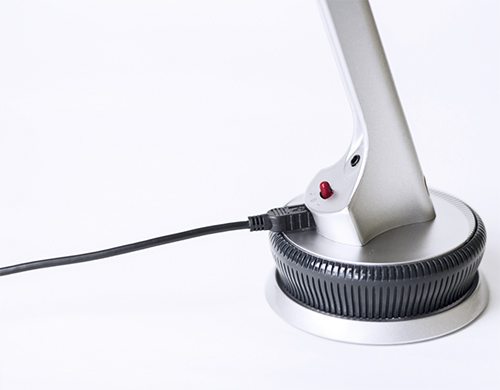 The base of the microphone is the volume knob for the headphones. This huge volume knob blends into the design of the Nessie very nicely. It looks like it belongs there and doesn't look forced in its design. Just below the headphone jack and the recording switch is the USB port.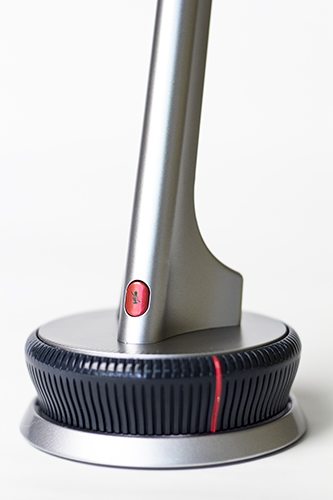 The other side of the headphone jack has a Mute button. Activating the Mute button is all too easy. It is so touch-sensitive that it activates if you barely graze it.  This problem is petty, but when you are trying to record and decide to hold, move, adjust the microphone, chances are you may graze the Mute button and you won't record any sound. It's easy to un-mute it, but when you have done it a few times, it gets frustrating. It's a minor problem, like the drooping microphone head, and it's livable.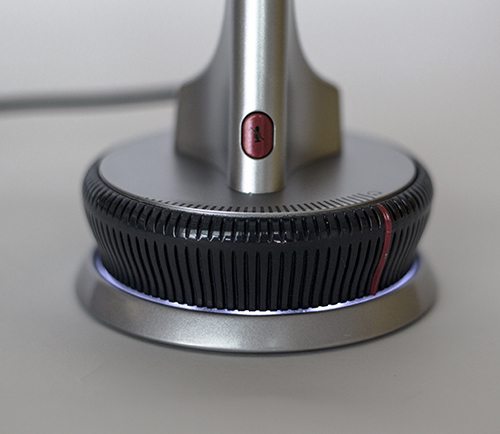 The base of the microphone has a light that pulses to show you when the mic is muted.  You may not notice this light, especially in a bright room.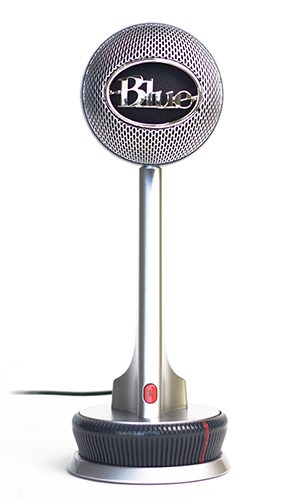 Aside from the drooping microphone head and the overly sensitive mute button, the Nessie by Blue is a well-equipped USB microphone for people who want a good quality, simple to use microphone for hassle-free recording. It's not high-end, high-priced studio equipment, but it's probably the closest you'll get for the price.

Product Information
Price:
$99.99
Manufacturer:
Blue Microphones
Pros:

Three recording settings: Music, Voice, and Raw
Simple plug-and-play
PC and Mac compatible
Zero latency headphone output
Solid construction

Cons:

Drooping microphone head
Overly sensitive mute button
Plastic microphone head