We use affiliate links. If you buy something through the links on this page, we may earn a commission at no cost to you. Learn more.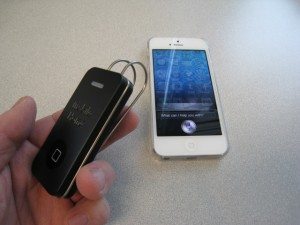 So your car has built-in Bluetooth for your iPhone, but how do you activate Siri without fumbling for your handset?  Until all cars get Siri integration, the Mobile Home Bluetooth Siri Remote from Beanco might just be the solution.
The Mobile Home is a battery-operated little remote that looks a bit like a garage door opener.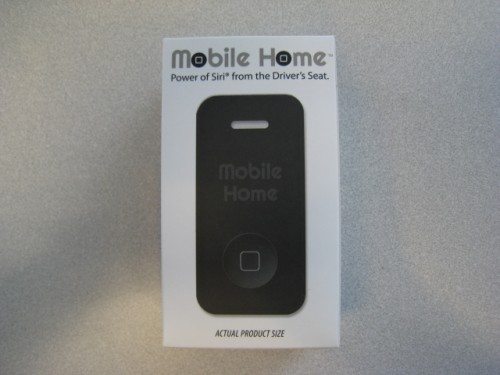 Not much inside the box:  Instructions, Velcro dots, and the actual Mobile Home remote.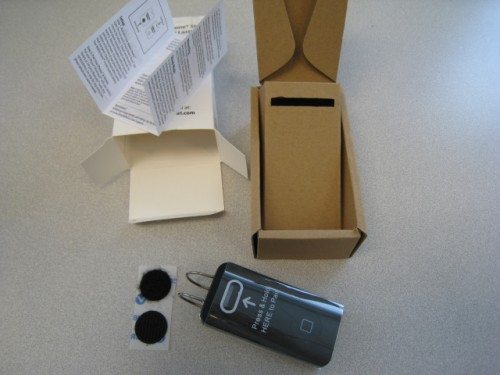 The remote is a smaller than an iPhone 5.  Note the large, cartoony-sized "home" button.  It even has the same square shaped icon that Apple's iOS devices have.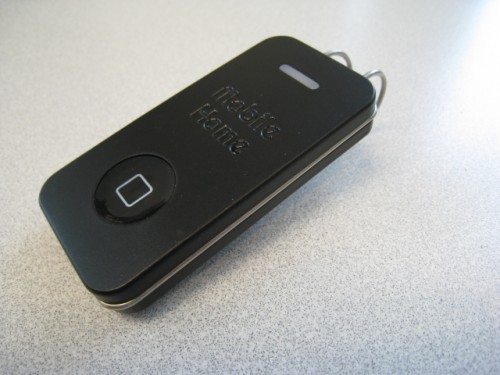 A wire clip comes attached to the remote.  It's also reversible if you wish.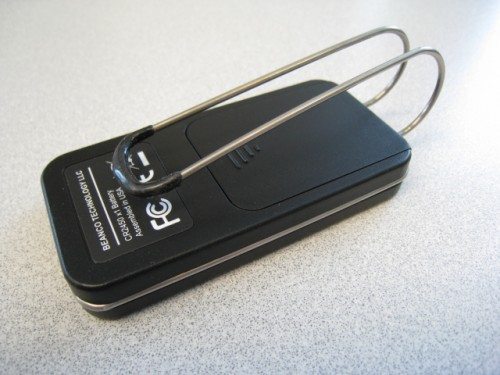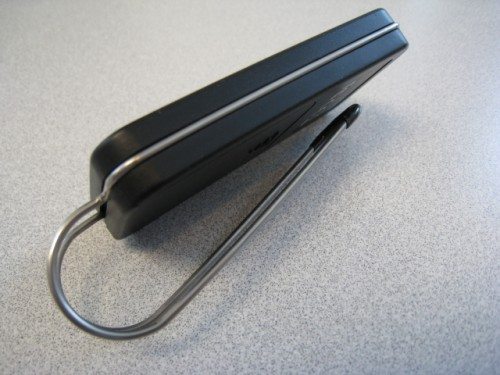 One nice touch:  The end of the clip is dipped in plastic to prevent scuffs.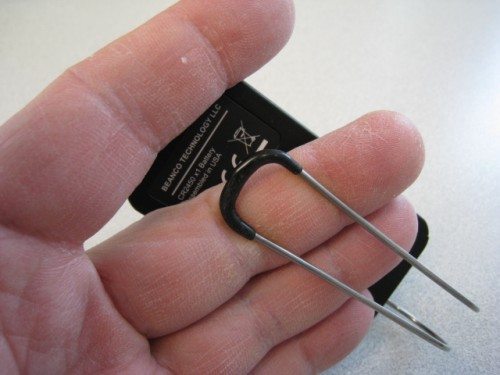 Don't like the clip?  No problem.  It slips right off.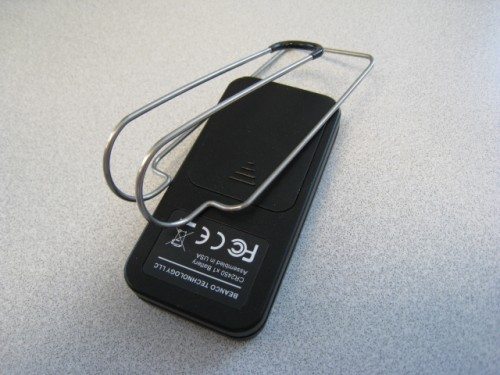 Takes one button cell battery, included.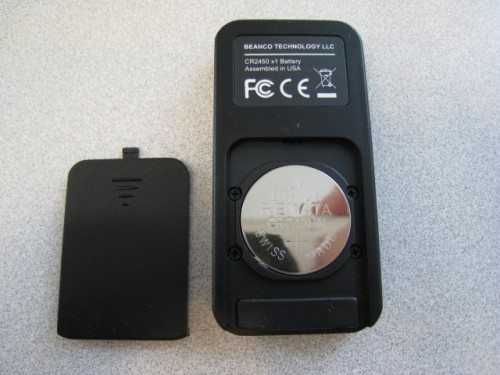 Fits nicely in the hand.  Not too big, not too small.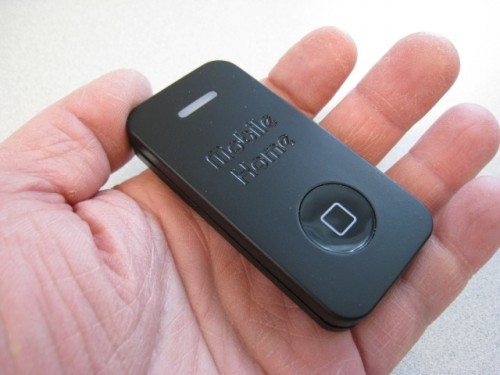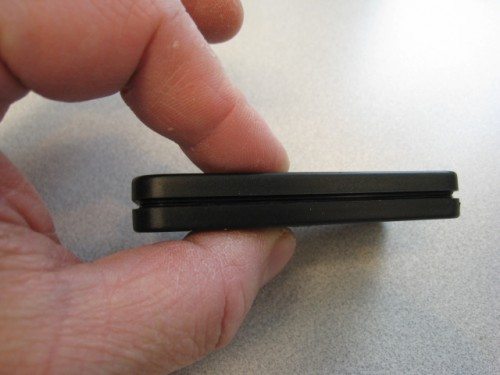 To pair, simply press the little white LED window, which acts as a pairing button.  The button glows green (under my finger) when pairing.  The remote shows up as "Mobile Home" under Bluetooth settings.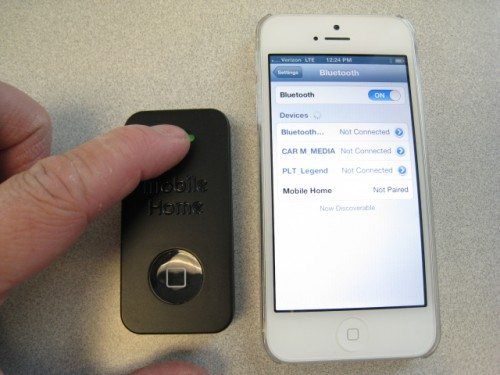 After pairing, it works EXACTLY like pressing the Home button on your iPhone.  One long press activates Siri.  A short press acts just like… the Home button.  (Click diagram to enlarge.)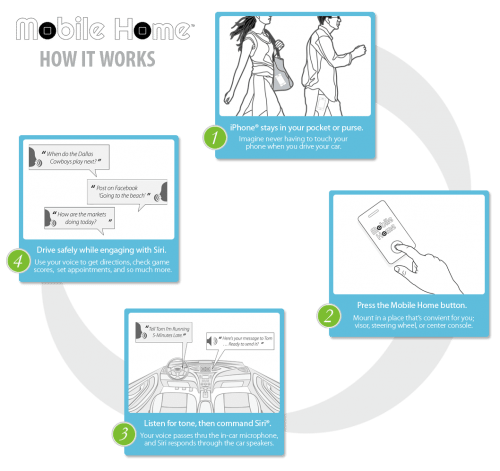 If you're wondering where you've seen this idea before, you may have seen the Satechi Bluetooth Remote Control.  The Satechi adds nearly all remote functions.  In addition to the Home button, you get volume, music fwd/back/pause, mute, and keyboard pop-up.  However, I never warmed up to the Satechi as a mobile Siri button.  Why?
The Satechi has a sliding power switch, but I don't want one more thing to turn on when I'm driving.  The Mobile Home's remote has no power switch.  Instead, it enters into a sleep mode to conserve battery power.  You wake the Mobile Home by pressing the large home button once.  The Mobile Home is also easier to operate as a Siri remote.  Just one big button that you can't miss.  I can't say the same thing about the Satechi.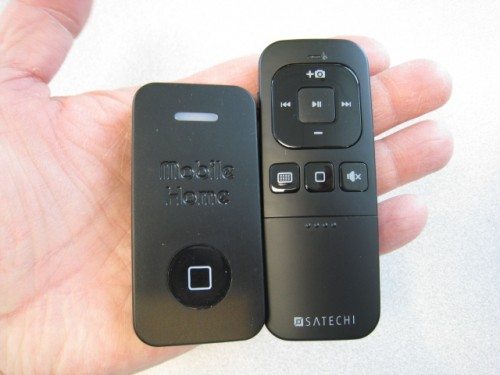 Here's the Mobile Home mounted on a car visor, below.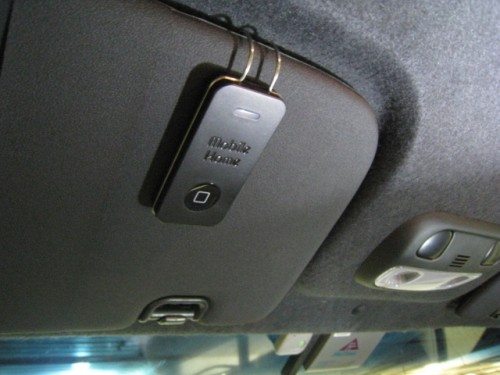 In actual real-world use, I discovered one minor detail.  Remember that sleep mode the remote goes into?  To wake it up, you can just tap the button.  In about 4 seconds, the remote resumes its connection with your phone and the LED blinks green once.  The problem is I'm not really sure how long it waits to enter sleep mode, so an initial tap of the remote button may not do what you think it should do, when asleep.
Because of this sleep behavior, I'll have to be extra aware of connection status.  Otherwise, this little remote now has a home on my car visor.
Product Information
Price:
$79 MSRP (launch special $59)
Manufacturer:
Mobile Home by Beanco
Requirements:
Pros:

No additional apps needed
Simple Bluetooth pairing
No separate power on-off switch
No need to upgrade existing car electronics
One large button makes it easy to use

Cons:

Pricier than the Satechi Bluetooth Remote ($39) with fewer functions
Sleep mode requires you to "wake up" the connection by tapping it once