We use affiliate links. If you buy something through the links on this page, we may earn a commission at no cost to you. Learn more.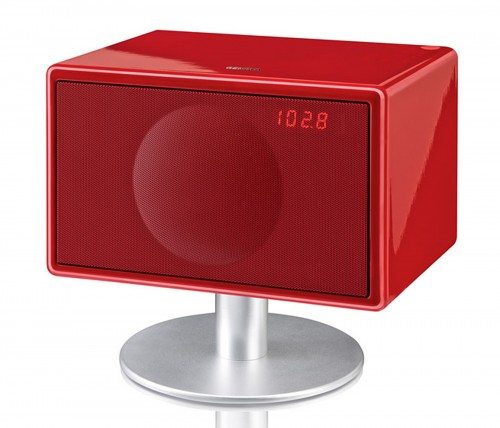 Last year, The Gadgeteer reviewed the beautiful and innovative Geneva Model S. Nothing looked like it (or still looks like it) and the motorized dock was a conversation starter. However, that was so then and this is now. Once the iPhone 5 and new iPad ditched the 30-pin connector, the days of speakers with docks were numbered. The push is on for wireless and dockless speakers; a fact not lost on Geneva. A new, Model S Wireless is now available. Granted, it doesn't have that unique, motorized dock, but Geneva took the opportunity to upgrade 90% of the internal components. The TouchLight control system was also refined and simplified, and a custom Bluetooth receiver will make wireless pairing with your smart devices quick and painless. The addition of Bluetooth also allows the Model S to now work with many other smartphones in addition to Apple's. According to Geneva, the difference between the original Model S and the new version is like comparing a luxury automobile to a race car. In other words, the difference should be quite noticeable. If it sounds better than the original, then it should be quite a speaker. The original was.
The wireless Model S is priced at $299.95 US and is available now.