We use affiliate links. If you buy something through the links on this page, we may earn a commission at no cost to you. Learn more.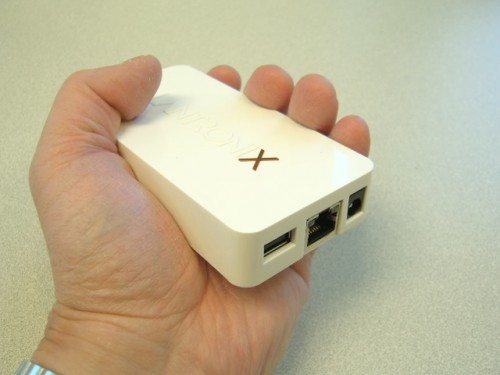 "Now when you hit 'print', it actually prints" says the Lantronix website.  I've heard of methods to print from iOS devices such as iPhones and iPads, but I never cared about it… until I needed to print something and I was too lazy/unable to get to my desktop iMac.  Would the xPrintServer Home Edition from Lantronix deliver this promise?
For most of us, printing involves plugging in a USB cable from your computer to your printer.  Obviously, iOS devices have no such connection, so how does it work?
The xPrintServer itself is a small white brick about the size of two iPhones stacked atop each other.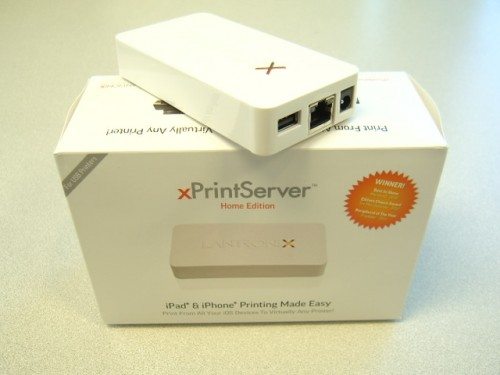 Inside the box, you'll find a power adapter with some international plugs, a network cable, and folded up instructions.  No confusing manual, no CD-ROM, nothing.  That's it.  There must be some serious printing magic going on in this little white brick.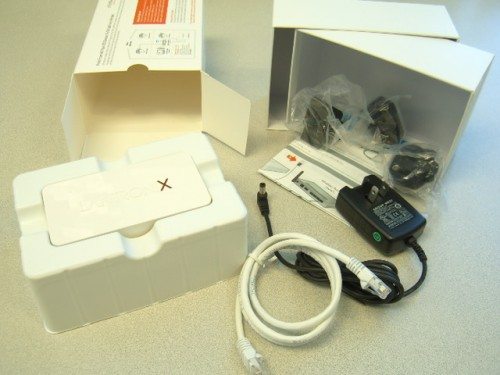 Flip the xPrintServer over and you'll find a label.  Made in China.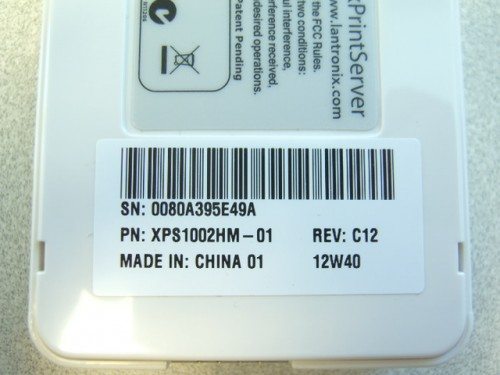 There are only three connections:  USB, network, and power.  There's no on/off switch.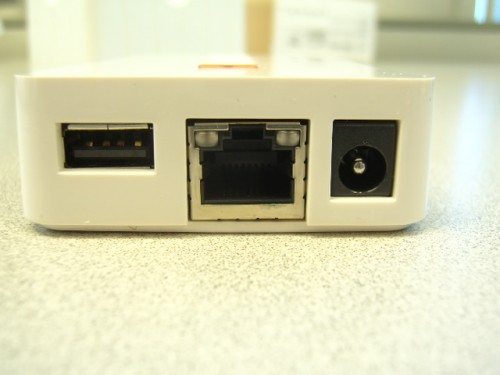 On the top side, the letter "X" actually serves as a status indicator.  Very clever use of the logo.
You can use the Lantronix with unlimited iOS devices, up to 8 USB printers and up to 2 network printers (USB hub required to connect more than 1 USB printer – not included).  iPad, iPhone & iPod Touch must be running iOS 4.2 or later.  Mac OS X Lion (10.7), Windows XP, and Windows 7 are supported for printing to USB printers from a computer via xPrintServer.  You'll also need a compatible printer; check this list to see if your printer is supported.
Installation
There's not really much to say… I plugged in the power, connected the USB to my Brother laser printer and connected the network cable to my router.
My iPhone and desktop iMac are both on the same home network, so that must be where the magic happens…
I tested this with Mac OSX and my iPhone 5 only.
Mac OSX
Somehow, I clicked to add a new printer and it "found" the same printer, only as an xPrintServer connected device.  And it worked!  My printer was no longer connected to my iMac directly.  It was now printing off the network.
iOS (iPhone)
At the time of this writing, I was using my iPhone 5 running iOS 6.
On supported apps, such as Notes, I could now select a file and select "Print".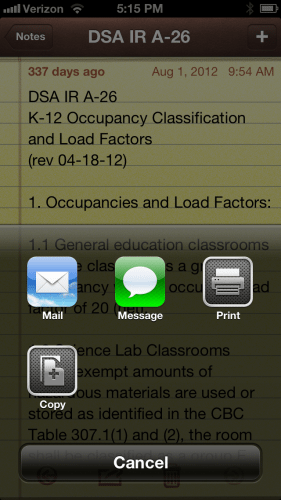 And what appears?  My printer!  I just press "Print" and my Brother laser printer came to life.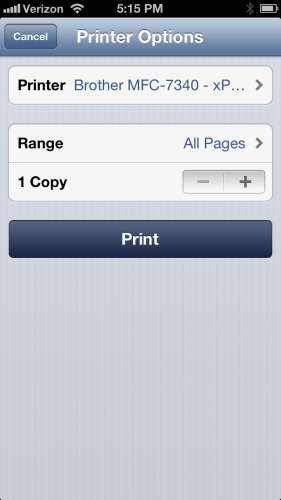 Now if you're looking for a technical explanation, I don't have one.  Maybe there are printing elves living inside that little white brick.  That's good enough for me.  I now have a networked USB printer that is iOS-friendly.  If you know how to plug in a few cables and "add a printer" to your computer, it'll work.  The Lantronix xPrintServer is now a welcome addition to my home network.
Product Information
Price:
$99.95
Manufacturer:
Lantronix
Pros:

Ridiculously simple
No apps to add to your iOS device
Share your USB printer between iOS devices and your desktop computer

Cons:

None, except I haven't figured out how to feed the magic printing elves that live inside this thing.