We use affiliate links. If you buy something through the links on this page, we may earn a commission at no cost to you. Learn more.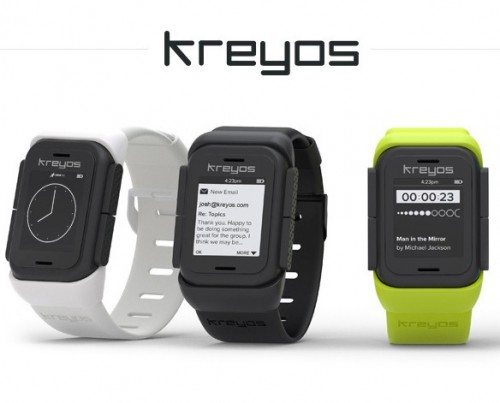 Over the last year or so, the fabled Dick Tracy or smartwatch has gone from comic books and Sci-Fi fantasy to a working reality. With several products on the market and more rumored to be on the way, the Kreyos Meteor is aiming to knock its competitors out of orbit. The Kreyos Meteor, although similar to some of the products on the market, sets to distinguish itself from its competitors by adding some unique features that most of its competitors don't have, such as:
6-Axis Accelerometer, Gyrometer (3-axis accelerometer, 3-axis gyrometer)
Voice control
iOS Siri control
Built-in speaker and mic
Built-in activity tracker
Changeable accessories
These are just some of the unique features listed on the Kreyos Meteor site.
The Kreos Meteor is a current indiegogo project that has already surpassed their $100,000 funding goal by 7 times. Contributions start at $29 and run to $11,000 with a $129 contribution getting you a Kreyos Meteor watch with a men's or women's black watchband. Delivery of the Meteor watch is scheduled for November 2013.