We use affiliate links. If you buy something through the links on this page, we may earn a commission at no cost to you. Learn more.
This post brought to you by
Vipre
. All opinions are 100% mine.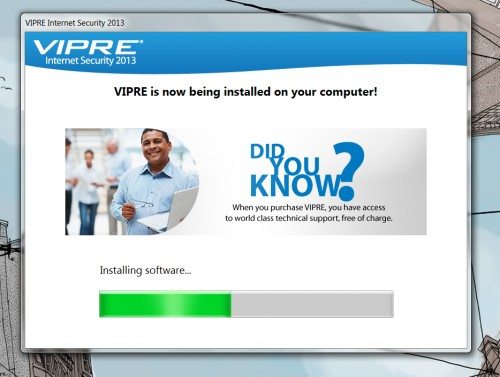 Everyday is open season on your PC, and it's scarily easy to get viruses, tracking cookies, and other malicious files.  You don't want the security of your files and your personal information compromised, so you need to use good, up-to-date anti-virus software to prevent problems.  There are a lot of products on the market, some free and some very expensive, but how do you know which are good products to use?  Some take over your computer's CPU to the point they almost seem like a virus themselves, because they slow down your computer so much while protecting it that you can't seem to get any work done. VIPRE Internet Security software offers comprehensive, real-time protection for your computer without slowing it down.  I was recently able to download and try a copy of VIPRE Internet Security 2013 on my Windows netbook.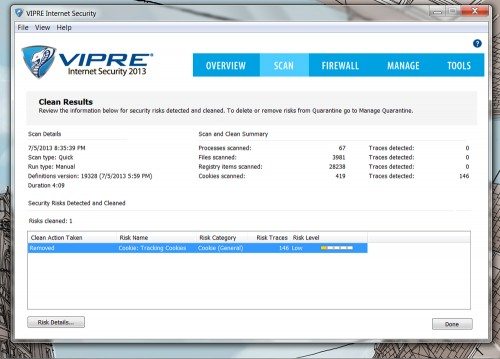 Downloading and installing VIPRE Internet Security 2013 on my HP netbook was a snap.  As part of the installation, it did a first scan of my computer.  After it downloaded, I decided I'd have it run a Quick Scan, just so I could watch how it worked.  It found and automatically removed 146 tracking cookies from a computer I don't use very often for surfing!  Best of all, I know it will be constantly running in the background, protecting my computer while I do other things.  Other than that instance when I made it do a scan, I never noticed it was running, because it didn't slow down my netbook.
VIPRE Internet Security 2013 is designed to run quietly in the background, protecting your computer without draining your resources so you can't get any work (or fun) done.  It has been tested by leading antivirus organizations and proved to protect against viruses.  It constantly is searching for and removing viruses, spyware, rootkits, bots, Trojans, and other malware.  It even scans email attachments, messaging programs, and removable media to protect you.  VIPRE Internet Security 2013 adds two-way (incoming and outgoing) Internet traffic protection, anti-intrusion protection to prevent unauthorized program changes, anti-spam protection that filters out spam and phishing emails, and blocks malicious websites to prevent you from accidentally going to a site that will harm your computer.
My Windows PC is used for my tech editing job, so it's vital that the files I'm working on stay protected.  Because I have a tight schedule for editing and returning a chapter, I can't afford for my computer to be bogged down, either, so I like that I'll have only one program running to protect my computer against variety of threats without bogging down everything so much that I can't do my work.
No matter how you use your computer, you have files that need to be protected – work documents, photos, financial records.  You need to protect these files, so you should go to the VIPRE website and download a free trial of their Internet Security software.  You'll find the software is very reasonably priced:  $49.99 for one computer for one year or $69.99 for 2-10 computers for a year.  You can also get reasonable rates for 2 or 3 years or even for the lifetime of your PC.
Visit vipreantivirus.com now to learn more.  You can even get started protecting your PC today with a free trial.