We use affiliate links. If you buy something through the links on this page, we may earn a commission at no cost to you. Learn more.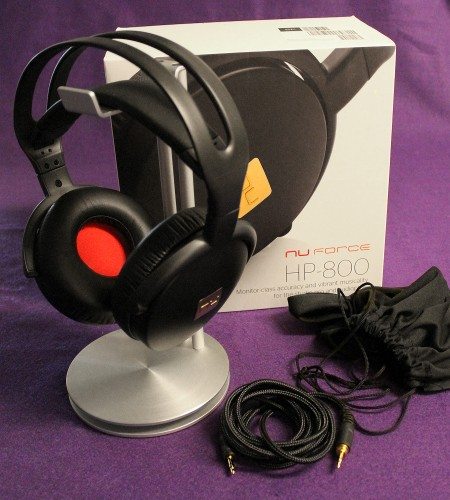 Can a headphone ever be too comfortable? Or too smooth sounding? These are unusual questions to consider when reviewing headphones, but that's how I felt listening to the NuForce HP-800. Maybe NuForce has achieved a near perfect balance between comfort, price, and sound. Or have they?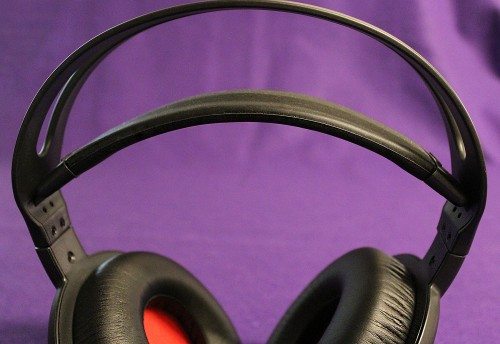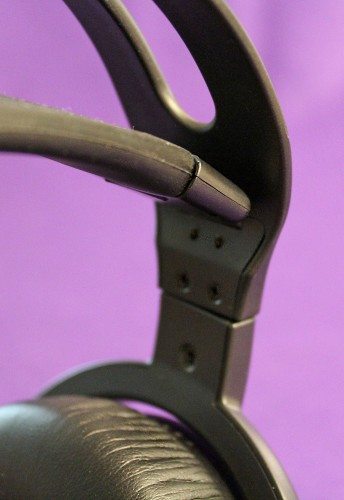 NuForce has created some unique products that fill specific niches. In many ways, they just "get it." Take the HP-800 headphones as an example: They are extremely comfortable from the first time you put them on, and they adjust to the listener's head with no effort on his or her part. The headband has what is called a tensioner, which keeps the weight of the headphone from resting on the top of your head. Plus, there are no settings for the cups. The phones just fit, period.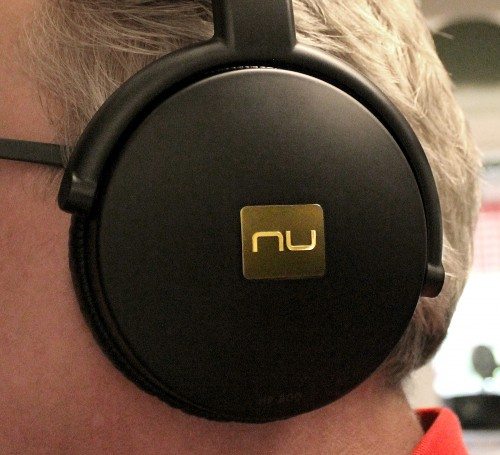 The NuForce HP-800 headphones are an over-the-ear, closed-back design, meaning that they completely cover the ear and leak almost no sound. This approach is better if you wish to block out as much ambient noise as possible (not counting expensive noise-canceling headphones) and don't wish for others to hear what you're listening to. I usually prefer an on-ear design to over-the-ear, but that's just my preference. However, the HP-800 phones may change my mind. They are that comfortable.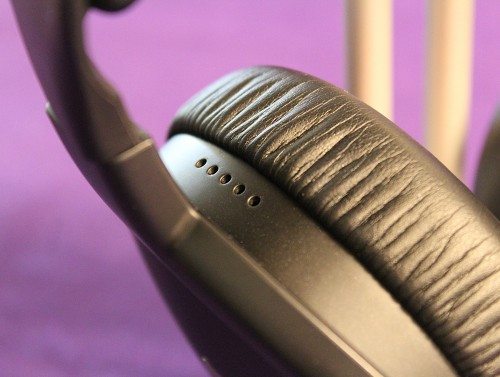 The black aluminum cups and memory foam pads of the NuForce HP-800s are elegant and understated in their design. The pad is covered in what NuForce calls "human-protein" leatherette. Note to NuForce: They may feel and smell like fine leather, but "human-protein" is an off-putting description. The cloth speaker covering is a contrasting red. Along with a 3.5mm plug adapter, two replaceable cords are included: A thin, rubber-coated cord for portable use and a thicker, cloth-covered cord for indoors. The only branding is a small, gold NU on each cup. Since they are large, inflexible and do not fold, the HP-800s are not convenient for commuting, even though NuForce touts their portability. They are definitely more geared for at home or office use. Plus, you could look a little dorky walking the streets with these on your head. There is only a thin bag for protection, and while the bag will help keep the HP-800s dirt and dust-free, it's disappointing that a case wasn't offered in this price range.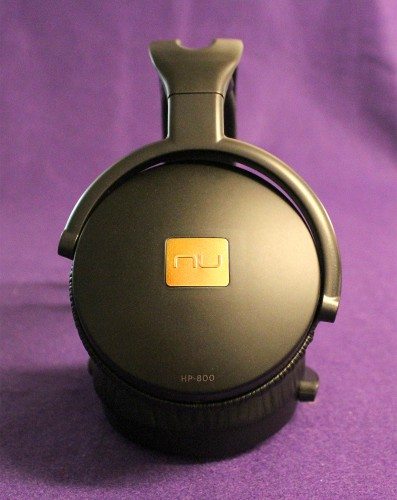 Listening to the HP-800s reminds me of an older Cadillac automobile. Let me explain: Because they are soft, comfortable and very forgiving – like a luxury car – the NuForce 800 headphones are made for listening over a long period of time. Whereas a more accurate headphone is much like a sports car: tight and accurate, but also unforgiving and not comfortable for hours of listening. There are reasons to listen to both kinds of phones depending on your mood and circumstances.
The HP-800s are not the most accurate headphones I've heard – not by a long shot. However, they are smooth, warm sounding with a slight emphasis on bass and mids over treble. This makes them easy on the ears. If you are looking for clarity and definition in a particular song or audiophile recording, look elsewhere. But in an office setting or quiet home environment, you can't beat the comfort or aural silkiness of the HP-800s.
Before I talk about how the HP-800s sound, NuForce notified me that they have a new app co-developed with Dirac HD Sound, a music player app for iPhone/iPad that includes specific settings for each NuForce headphone and earphone, HP-800 included.
I listened to the HP-800s using the app, and the only differences I could detect were a boost in volume and a bit more spaciousness to the sound. It was subtle at best. Plus, I had the same issue that was noticeable with the XTZ Earphone12, which also comes with its own Dirac music player. Here is what I said in that review:
The music on my iPhone 5 sounded better without DSP processing than with DSP turned off. That sounds like it makes no sense. Shouldn't any music heard without DSP sound identical to music with DSP turned off? It should, but it doesn't. Let me try to be clear here: If you are listening to music through the Dirac Player app with DSP turned off, your music will sound worse than just listening to music through the iOS player which has no DSP at all. The reason I even bother with the previous statement, is because if the app makes music sound worse with DSP turned off, how true is the music when its turned on?
The same holds true with the HD-800 phones, so I'm doing the testing without the app. However, I do use an external digital audio convertor (DAC) with a computer as well as an iPod Classic.
"Heart of Gold," from the remastered Neil Young album "Harvest," is a treat because it's a harmonically smooth song already, and the HD-800s make it even more so. Going back to the Cadillac analogy, any bumps in this aural highway are totally glossed over.
Sinead O'Connor's treatment of the Bob Dylan song, "I Believe In You," is an intimate and heartbreaking ode to faith. The HD-800s place her pain right up front with its emphasis on the vocal frequency range. You can hear and feel her doubts combined with dogged determination.
Classical aspects of cello, harpsichord, and violins are handled well in the classic Mason Proffit song "Black September," which deals with the violence in Northern Ireland in the 70s. A slightly ethereal banjo appears at the end of the song that can be harsh sounding on brighter sounding headphones, but the HD-800s tame it so well that it's almost like listening to a different version.
Songs that already have an over-emphasis on bass can sound muddy on the HD-800s. It all depends on the particular song. For instance, any song by Paloma Faith sounds murky with its heavy oh-so-modern mix. Conversely, the bass in AC/DC's music remains sharp, tight, and punchy, thanks to some excellent production. Crank it up, and the HD-800s can shake your brain… In a good way.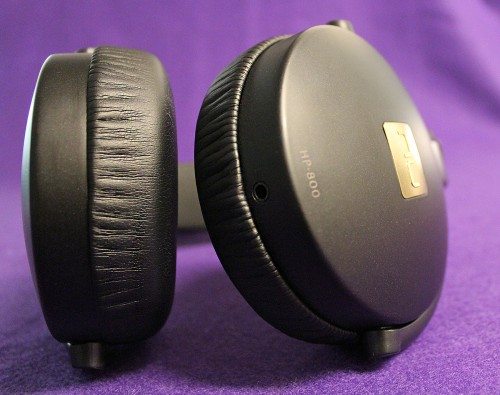 At a reasonable $149, NuForce's HD-800 headphone can make many people happy, depending on their expectations. Audiophiles looking for accuracy will be disappointed, as will hip-hop loving bass heads. But there is a huge middle ground between those two extremes, and the NuForce HD-800 headphones has that covered quite well.
Product Information
Price:
$149 US
Manufacturer:
NuForce
Pros:

Extremely comfortable
Reasonably priced
Very smooth sounding

Cons: