We use affiliate links. If you buy something through the links on this page, we may earn a commission at no cost to you. Learn more.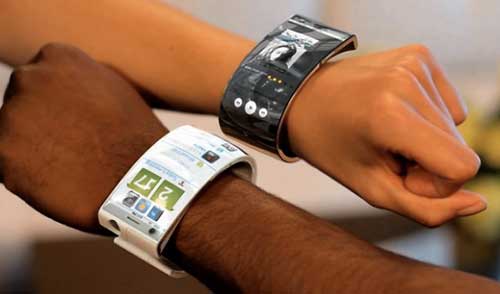 The EmoPulse Smile is a futuristic bracelet watch that is currently seeking $300,000 in funding as an indiegogo project. The Smile (strange name…) features a flexible color touchscreen display, 4G LTE connectivity that can be used as a standalone phone, WiFi, Bluetooth 4.0, USB 3.0, NFC, FM Radio, Thunderbolt, GPS, wireless charging, 3 cameras, 7 sensors and the kitchen sink. I'm kidding about the kitchen sink… but wow, it sounds like this device is going to have every feature you'd ever want in a watch and then some. It's being designed to replace your watch, wallet, keys and phone. Too good to be true? Seems like it to me… I also can't imagine it would be very comfortable to wear. So far the project has only raised $1550, with 48 days left. One of the comments on the project says that the finalized models are scheduled to go into production by the end of the year, but the info on their main funding page says estimated delivery is October 2013… If you would like to help fund this project, you can reserve a 128GB version of the watch for $300, or $500 for a 256GB version.
Would you wear a watch like this if it becomes a reality?