We use affiliate links. If you buy something through the links on this page, we may earn a commission at no cost to you. Learn more.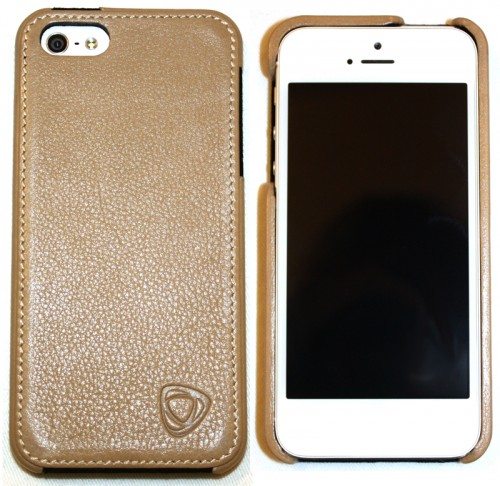 I am always searching for the perfect case for my iPhone. Every case I have tried has its perks and its drawbacks. Until now, I had yet to try one made of leather, so when CalypsoCrystal offered me the CalypsoCase Cabrio for the iPhone 5 to review, I was happy to oblige. Let's see if it stays on my phone or goes into my collection!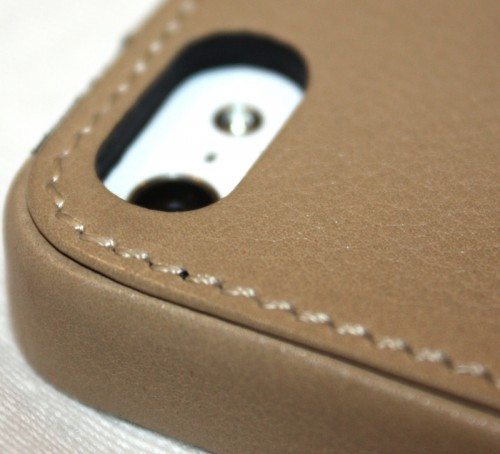 The CalypsoCase Cabrio has fine Italian leather on the outside, a soft velvety interior, and a polycarbonate backbone shell in-between. Each case is laser cut and hand stitched with such precision that it looks like it could have been done by a machine. The case comes in four color schemes; I was given the tan and black "Mumbai Winds" to review. The color is fantastic and looks sleek with my white iPhone. I was also sent the CrystalShield screen protector, which is an optional add-on for $20, and which I would recommend getting alongside the case. The screen protector was easy to put on and crystal clear with no hindrance to the touch screen.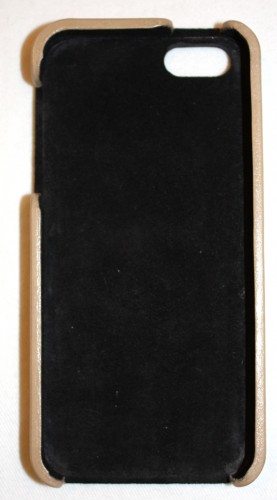 Inserting the phone into the case was a snap. I was worried at first that it was a little too easy and might fall out, but after a few weeks of being thrown in my karate bag and purse, it stayed on and held up well. The velvet interior keeps the phone from touching the inner shell, and the touch of black adds to the already impressive look of the case. The sides of the case come just over the edge of the phone to provide protection in case you place your phone down the wrong way. I did have to take my back protector off of my phone in order for it to fit perfectly, but with the soft velvet interior, that was fine with me.

One thing I really liked about this case was that I had no problems accessing the ports. The headphone jack fit all of the sizes of plugs that I had, even the thick ones, which my previous case could not do. A Lightning adapter would work with this case as well due to the large bottom cutout.
Never miss one of our posts again. Sent MON, WED, and FRI with the latest gadget reviews and news!

I had no problem accessing the Mute switch and volume buttons.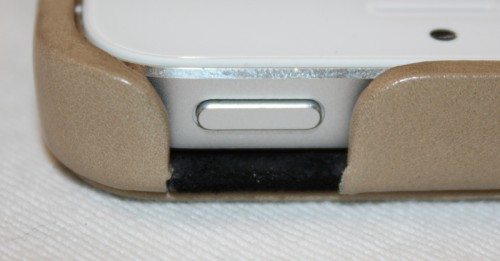 It took a few days of getting used to the sleep/wake button, and I would regularly push on the black velvet area due to the button being recessed farther than I would like. If you normally push on the button from the front of the phone, it works fine, but if you are like me and are used to turning the phone on and off with one hand, it will take a bit to get used too.
After getting used to the button, however, I have grown to really like this case. It's very lightweight and feels amazing in my hand. It gets dirty relatively easily, but it can easily be wiped down. My phone feels secure, and I have never needed to remove the case to access any ports. Just today my mom commented on how nice my case looked, and I have had at least one other friend comment on how stylish it is, as well. For now, it will stay as my main iPhone 5 case. If you are someone who has a little extra money to spend and want a high-quality, leather case that will turn a few heads, then I recommend getting the Cabrio case and CrystalShield from CalypsoCrystal, as I have yet to see a more stylish and useful case than this one.
Product Information
Price:
$99 for the Cabrio case; $119 for the Cabrio case and CrystalShield
Manufacturer:
Calypso Crystal
Requirements:
Pros:

- Stylish
- Lightweight
- Easy access to all ports
- Good protection

Cons:

- Pricey
- Wake/sleep button too recessed