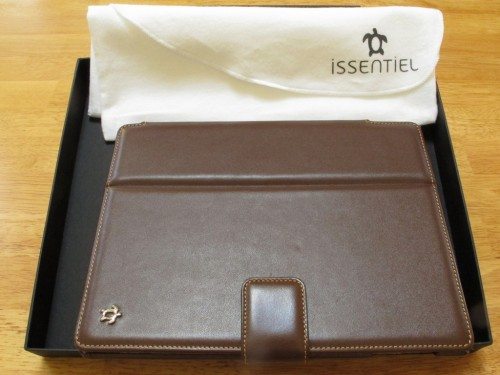 There are certain things in life that demand a price premium, such as a 1985 Dom Perignon or Monte Cristo #4, but an Ipad case?  Issentiel of Paris provides a line of smartphone and tablet cases crafted in leather.  The iPad 2 case I received to review lists for $99, which I think qualifies as a premium product.  The question is:  does it merit the price?
This is my first case review, so I was a little apprehensive about the way to approach it.  Normally I would look at a device and base my review upon objective criteria such as speed, functionality and features, but how would I do that with a case?  I'm sure all cases are the same speed and are equally functional, but the the differentiating factor, at least in this review, is the quality of the product.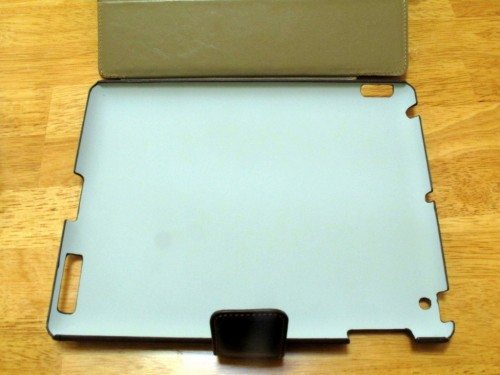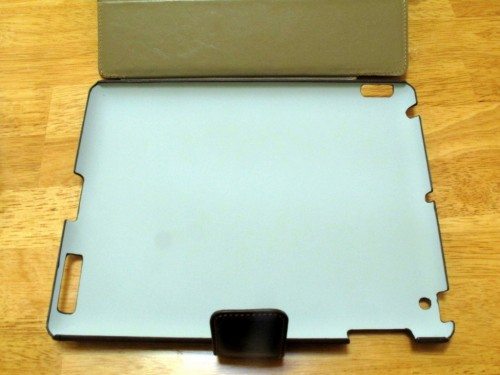 The bottom of the iPad case is formed plastic.  My iPad 2 fits perfectly and the cutouts line up exactly with the ports and controls on the iPad.  There was no problem plugging in the charge cable, headphones or using the camera with the case.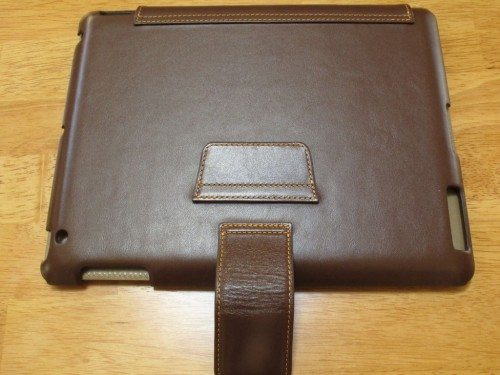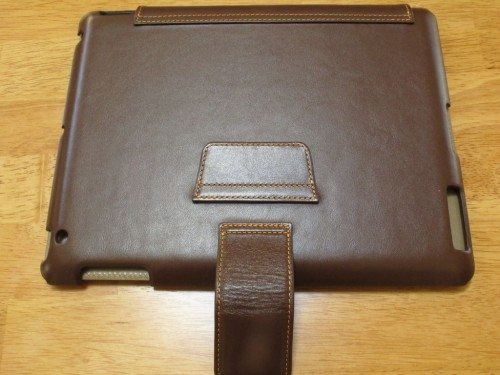 A photo of the back.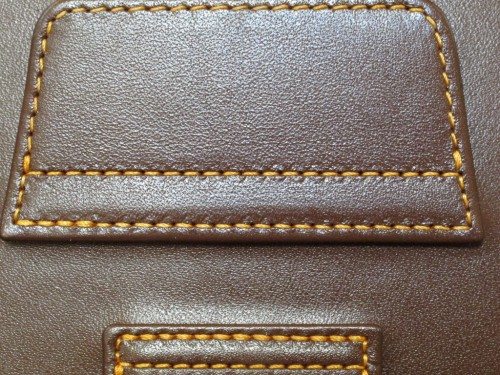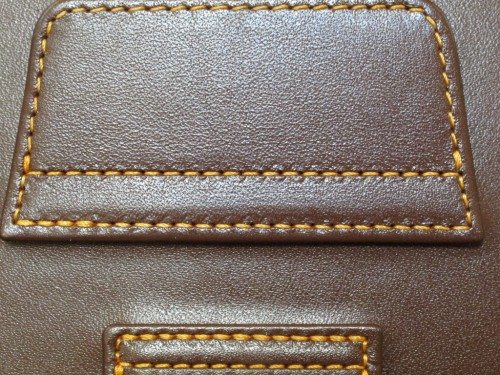 A close up of the stitching.  It's even and there are no loose threads.  To me, this shows the great attention to detail given to this product.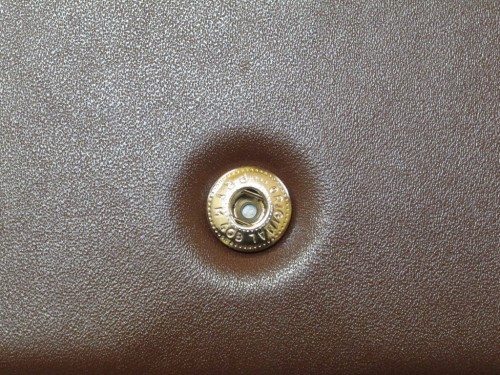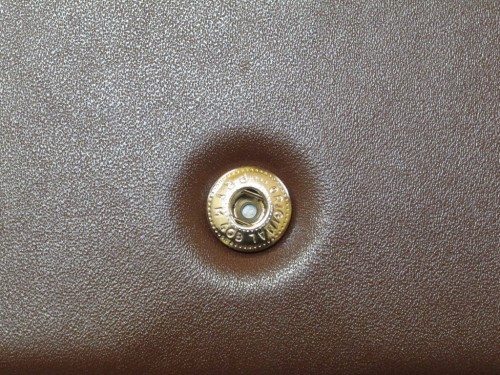 A snap is used to secure the case tab.  Notice the two bars inside the receptacle.  This should keep it from wearing out as fast as some, over time.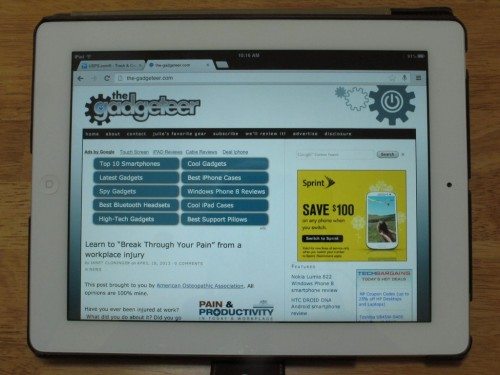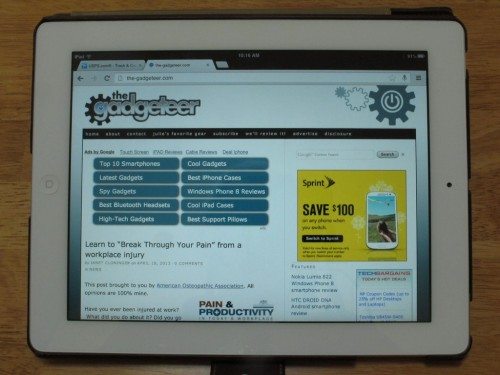 This is with the lid folded over.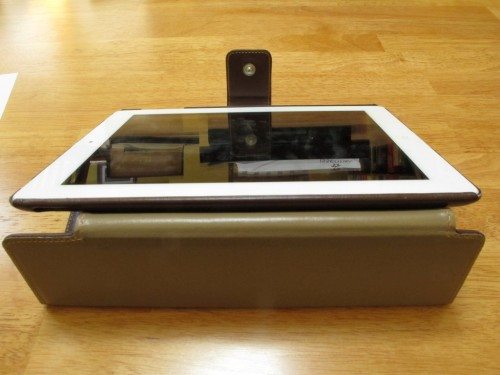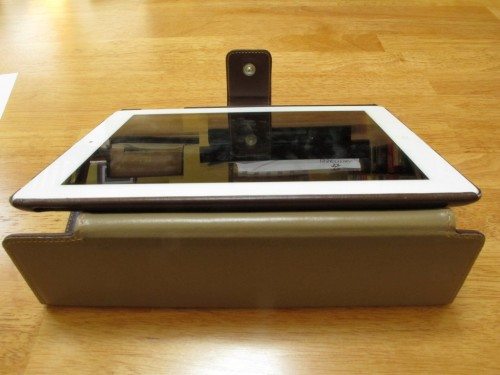 The bottom platform.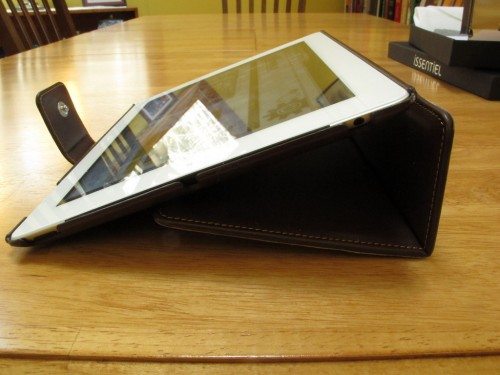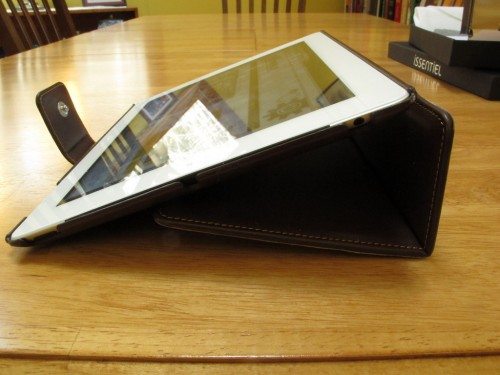 In one orientation.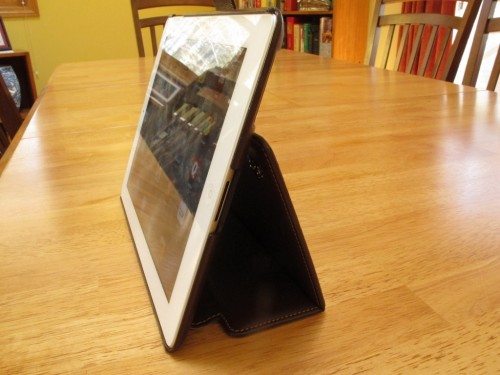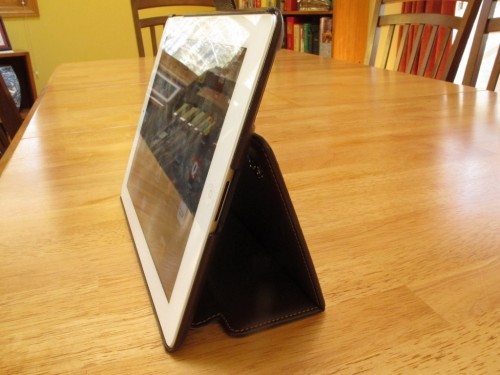 And another.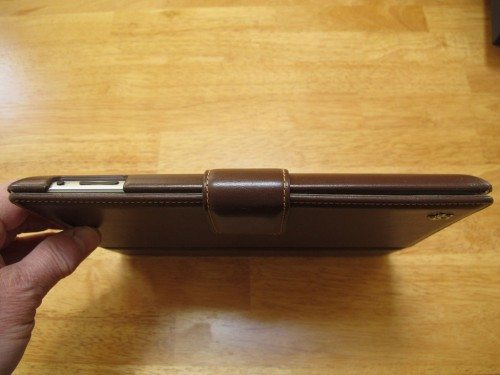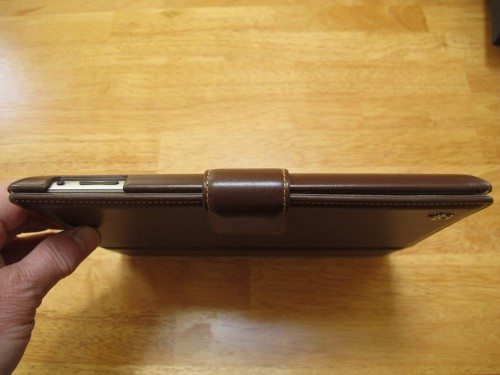 Here the case is closed on my iPad.  Notice how thin the whole package is.  Oh, I almost forgot to mention, the cover acts like a smart cover and puts the iPad into hibernation mode, just like the power switch.  It also turns it on when you open it.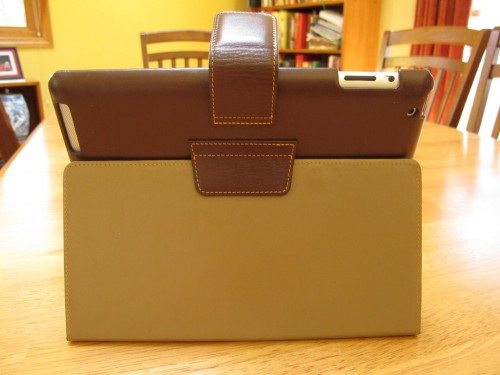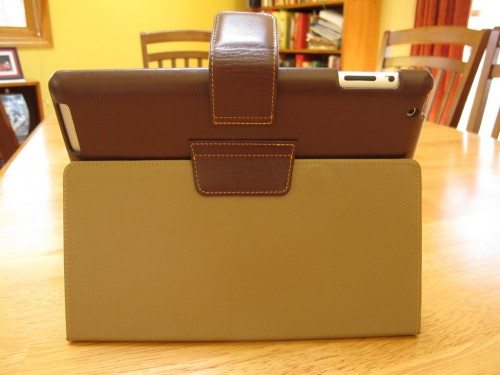 Using the built-in flap holder that coverts the lid to a stand.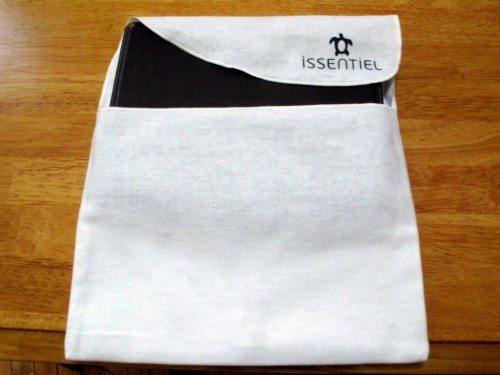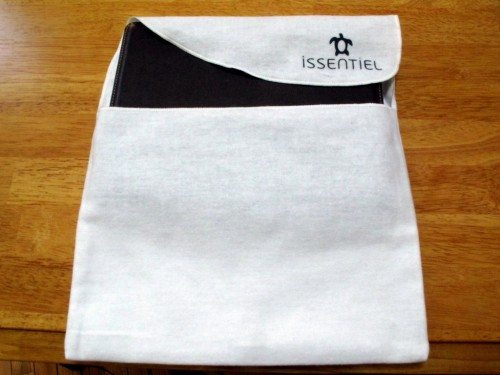 For good measure, issentiel includes a cloth protective bag.  I use this when I carry the iPad  in my briefcase.  It keeps it from getting scratched from all the junk I have in my bag.
The manufacturer says the cases are assembled by hand from full grain European leather.  For us Americans, the price is only $92.68, including Fedex express shipping.  When I look at other leather iPad cases, this price seems very reasonable for the quality of the product.
The Company also has a line of smartphone cases which use the same materials and workmanship as the iPad case.  If I ever get a smartphone, my next purchase will be a case from issentiel.  Something I've learned over my longevity is that quality is a good investment, and the iPad case meets my standards, and it looks good and feels good. The case is something I expect to have for a long time, and it will probably outlive the iPad.