We use affiliate links. If you buy something through the links on this page, we may earn a commission at no cost to you. Learn more.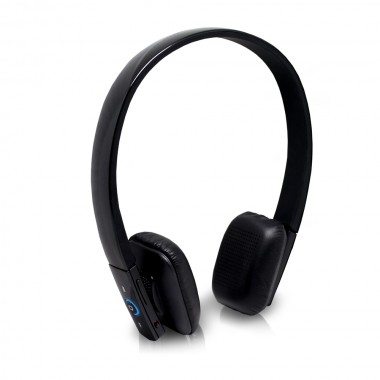 Sometimes you really don't want to be tethered by wire to your phone or MP3 player, and these days Bluetooth speakers and headphones are commonplace. Satechi was good enough to send us a pair of the BT Lite Headphones to review.  Now I'm used to being "Wired for Sound", and I figured surely being wireless has to be a good thing.  How do they sound and compare to my normal in-ear Sony's?  Read on.
The Satechi headphones come in a standard type hanger box.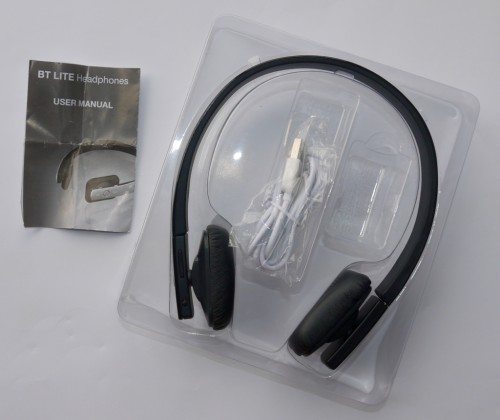 Inside the box is a slide out plastic tray that contains the headphones, microUSB cable, and user manual.
Charging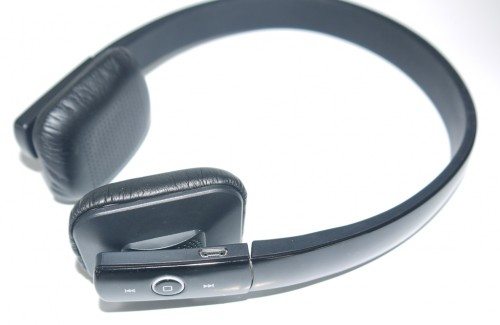 On the right hand side of the headphones is the microUSB port for charging. This can be connected to any USB port on a computer or to an external adapter using the supplied cable . Charge time is stated as 2-3 hours.
Playback time is stated as 5-6 hours and standby time is 220 hours with 6 hours talk time.
Controls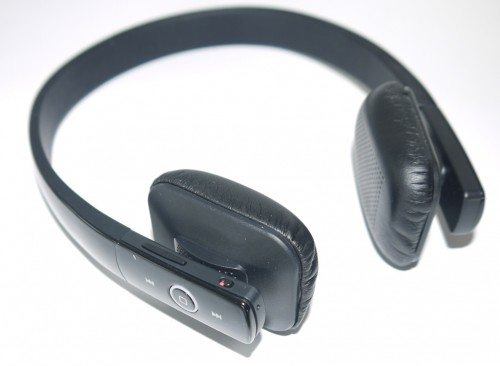 The headphones aren't too big or heavy at 5.1 x 5.5 x 0.7 inches and 3oz. The band itself is made of a shiny plastic that feels quite strong. Both ends of the headphone extend to allow for various head sizes and fit.
The right side also has all the controls.  The headphones are turned on via a standard switch (seen in the above picture with the red indicator showing they're off; there's a green dot for on). Next to that is a volume rocker and on the "face" of the headphones are next, previous and multi-function buttons. You can see the microphone hole on the end of the arm.
The controls are nice and intuitive and easy to reach even when you're actually wearing the headphones.  All buttons have a nice tactile feel to them, so you know when you're actually pressing them.
One thing to note is that the unit doesn't turn itself off.
Bluetooth
Bluetooth connectivity is your standard procedure of  holding down the multi-function button till it turns solid blue, discovering the device on your phone or tablet, and then entering 0000 as a passcode .  In terms of range, when I connected this to my phone that's dedicated as an MP3 player, I found that I easily got 10 metres plus in range before I stated getting drop out. There was no issue connecting to any of my other devices, like my Nexus 7 or Galaxy S3.
Comfort
While I found these easy to wear for long periods because of their light weight, but I found that  I ended up with hot ears.  (Maybe it's because I'm used to in-canal ear buds.)  The pads actually touch your ears, and while this worked to block out some of the ambient noise, it just felt "weird" to me, especially after longer periods. Personal opinion only, but worth taking into account if you're not used to this sort of headphone.
Sound
For phone calls, the headphones are fine. Voices are nice and clear, though I must admit I don't like having both ears covered while talking on the phone.  Microphone-wise, nobody ever complained about having problems hearing me.
Hokay, but sound is what really counts for headphones. Now I can't give you a headphone breakdown like Bill's reviews, but I can tell you what I do and don't like.  I listened to a variety of sources including spoken word, the kid's "house" music, instrumentals, "unplugged" albums, to good old fashioned Australian Rock like AC/DC.  The phones generally produced fairly clear sound. The big issue I had, however, was that while the bass was fine, there wasn't a lot of top-end or high frequencies.  I know for something light and small and made to a budget that you can't expect the highest level of sound, and there must be some compromise to the quality of the driver for the price.
Conclusion
I like these headphones; however, the fact that they make my ears hot and that they do lack some top-end means that these are generally used for phone calls, listening to pod casts, or watching vocal-centric movies.  They have a really good Bluetooth range compared to some of my other Bluetooth items.
If you're after some budget Bluetooth headphones, you're not too worried about high frequencies, and you want some range, the Satechi BT Lite headphones are worth looking at.  Personally I don't use these for music – my in-ear Sony's do duty here – but that's just my personal preference.

Product Information
Price:
$59.99
Manufacturer:
Satechi
Requirements:
Pros:

Light
Sturdy
Good controls
Long Bluetooth range

Cons:

Make my ears hot
Not a lot of high frequency output