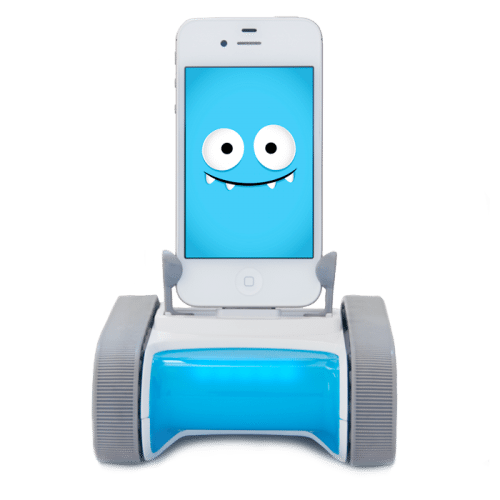 When I think of robots, I think of Rosie the Robot from the Jetsons cartoons or ASIMO, Honda's robot. The folks at Romotive have a different idea; it's called Romo, The Smart Phone Robot. Romo is basically a small, tracked vehicle that measure 5.6″ long x 4.5″ wide x 3″ high.  You plug either your iPhone 4, 4s, or 4th generation iPod Touch into it and use any of the following to control it:
iPhone 4 or higher
iPad 2 or higher
iPad mini
4th generation iPod Touch
Romo is operated using a custom app that you download onto your iOS device. Romo also has the ability to be operated remotely via telepresence. Romo costs $149 and will start shipping in June 2013.
Some of our links in posts like this one are affiliate links, which means that we may receive a small commission on purchases at no cost to you.