We use affiliate links. If you buy something through the links on this page, we may earn a commission at no cost to you. Learn more.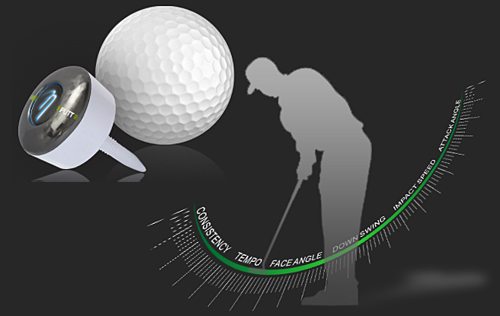 Instead of inserting a monogrammed club marker into your golf club grips, why not use something that can analyze your golf putting swing to help you improve your game?  With the 3BaysGSA PUTT analyzer, you'll be able to analyze your consistency, face and attack angles, tempo, back-swing and down-swing times, impact speed, and swing path distance.  The 3BaysGSA PUTT sits in the top of your putter's grip and "9-axis motion sensors and intelligent algorithm are deployed to detect and capture even the subtlest movements of the putter."  It sends collected data wirelessly to your iPhone, iPod touch, or iPad, so you can instantly evaluate your performance.  You can also track your performance over time and even compare your performance with benchmarks of PGA/LPGA pros.  The putter swing analyzer is available for $199.99 from 3Bays.  I'm not a golfer, so you'll need to check the 3Bays website for more information and for the link to download the iOS app.
They also offer a 3BaysGSA PRO that looks like the PUTT, but it analyzes your golf swing.  The PRO is also $199.99, and it comes in both iOS and Android versions.