We use affiliate links. If you buy something through the links on this page, we may earn a commission at no cost to you. Learn more.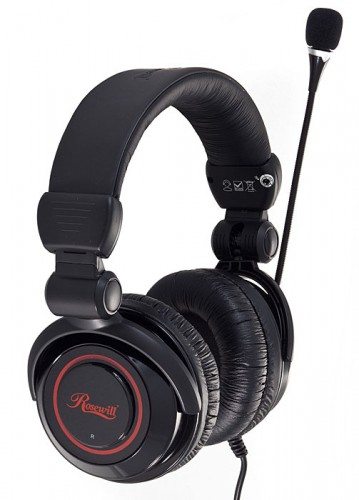 As a gamer, I can appreciate what vibrations can add to the gaming experience. In hand, a vibration to the game controller can alert me I've been shot (or am the one shooting), simulate a crash, or imply a massive object moving towards me.  This feature is commonplace in gaming vests and chairs, but how about in headphones?  Rosewill not only offers such a headset, but adds to it 5.1 surround sound (with a driver update to 7.1) from its eight speakers.  The Rosewill RHTS-8206 headset also features a detachable boom mic, 6.6-foot cable with USB connector, and controller for adjusting mic and audio volume as well as vibration intensity.

I'm still a little leery about vibrations on my head, but if you're a PC-gamer (official support on manufacturer's site is for Windows, though users claim Linux and Macs will also support the headset) and want to have your noggin shaken senseless, the very affordable Rosewill 5.1 headset is available through Amazon for under $45.