We use affiliate links. If you buy something through the links on this page, we may earn a commission at no cost to you. Learn more.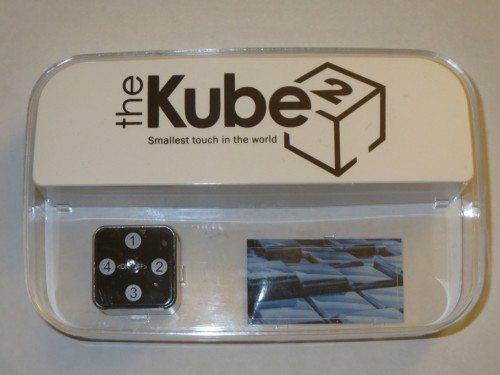 MP3 players are a dime a dozen these days.  MP3 playing functionality is practically built into every electronic device that we have – cell phones, handheld gaming systems, car stereo, computers, etc.  But sometimes you just want a simple and small MP3 player, and that's where The Kube2 by Ollo Technologies comes in.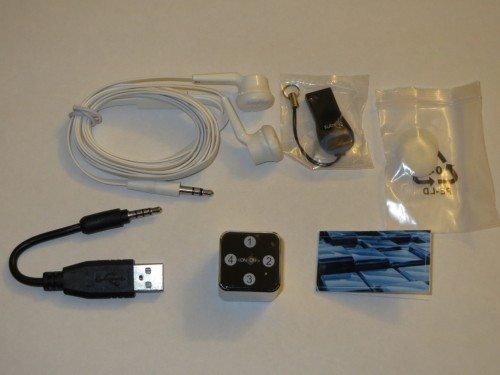 Inside the box, you'll find the Kube2 player, 3.5mm headphone jack to USB cord, earphones with pads, microSD card reader, 4GB microSD card, and a skin sticker.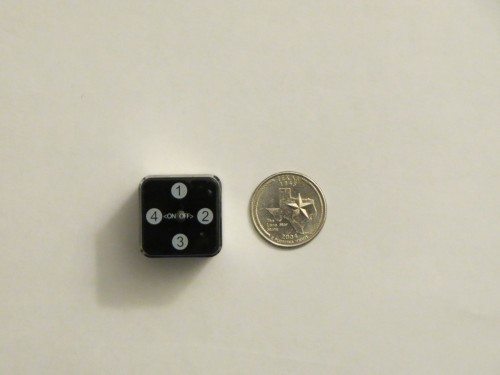 The Kube2 player is extremely small as compared to a quarter.  It's actually about the size of an ice cube!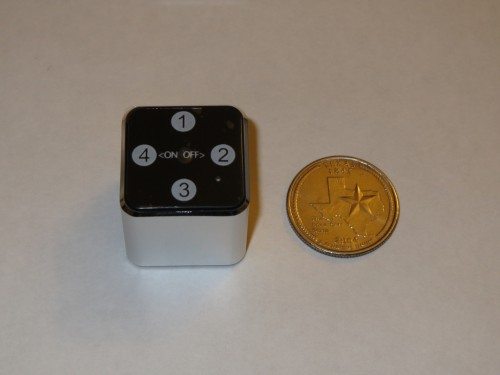 The Kube2 is housed in a nice aluminum band with diamond-cut edges, like the iPad Mini.  It comes with a skin sticker that you can cover the Kube2 with, but why would anyone want to cover that gorgeous aluminum?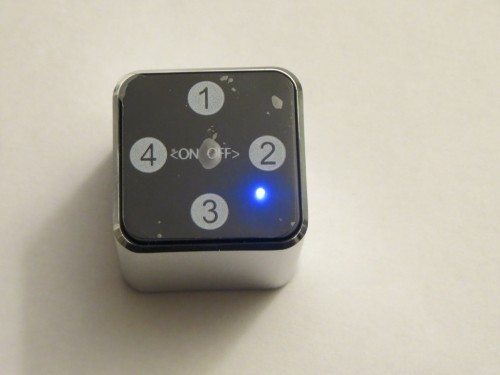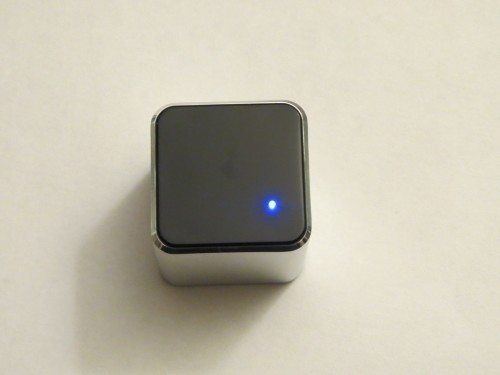 The Kube2 comes with a clear sticker on top to show you the button locations since there are no actual buttons.  The black face of the Kube2 is actually a touch-sensitive surface.  The controls are pretty straight forward once you learn them.  The only problem is knowing which way you're holding the Kube2.  Luckily there's an indented blue LED to guide the way.  You'll know when you're holding it correctly when the LED is on the bottom right corner.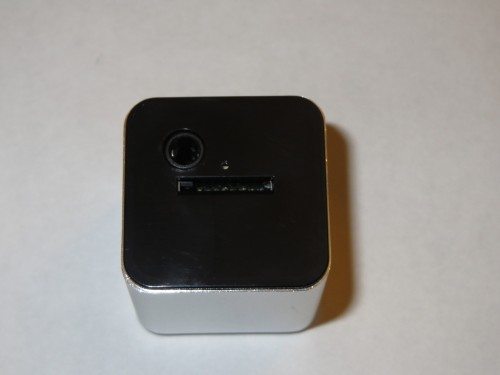 On the back of the Kube2 are the microSD card slot and the 3.5mm headphone jack.  It comes with a 4GB microSD card, but the Kube2 can accept up to a 32GB microSD card.  There's no software required for this player, since it's all drag and drop.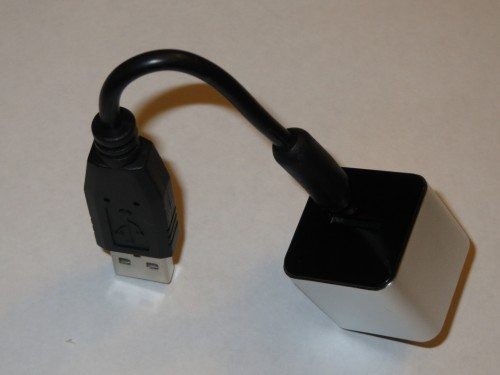 The 3.5mm headphone jack is also used for charging the Kube2.  Plugging in the USB cord to the computer ONLY charges the Kube2.  The only way to get your MP3 files into Kube2 is by using the microSD card reader.
Sound quality is pretty good for such a small device.  The battery life averages around 5.5 hours, which might be a bit low, but understandable considering the size.  The Kube2 has great build quality and a unique simple design.  It retails for $59.99 on Amazon.