We use affiliate links. If you buy something through the links on this page, we may earn a commission at no cost to you. Learn more.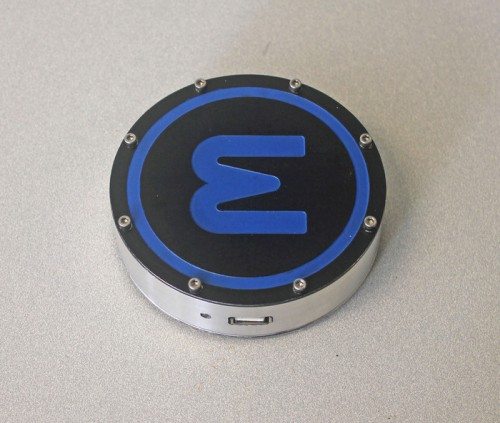 Looking for a unique way to charge your phone on the go? The Epiphany onE Puck from Epiphany Labs is a Kickstarter project that may provide the ooh factor you desire. The onE Puck is a unique portable charging device that uses either heat or cold to charge your phone. It uses a small Stirling engine to create enough power to charge your phone, or any device that uses a USB charger drawing 1000 mA or less. The onE Puck's size makes it manageable for a gear bag or purse. Its cool factor makes it worth carrying, just for the looks you would get when using it.
The onE Puck Kickstarter project is seeking funding until April 6th, 2013. Funding starts at $99.00 for one Epiphany onE Puck, tee shirt, and window sticker to $135.00 for a custom-engraved onE Puck and the other listed items. It is slated for delivery in March 2014.