We use affiliate links. If you buy something through the links on this page, we may earn a commission at no cost to you. Learn more.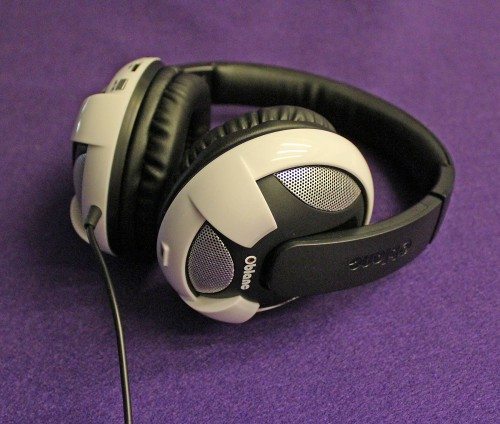 Once again, I find myself reviewing a brand of headphone that few people have heard of. And while it's fun to discover those diamonds in the rough, many times there is a reason for a particular brand's obscurity. Which brings us to the Oblanc U.F.O. NC2 headphone with a built-in subwoofer. Yes, that's right – a subwoofer.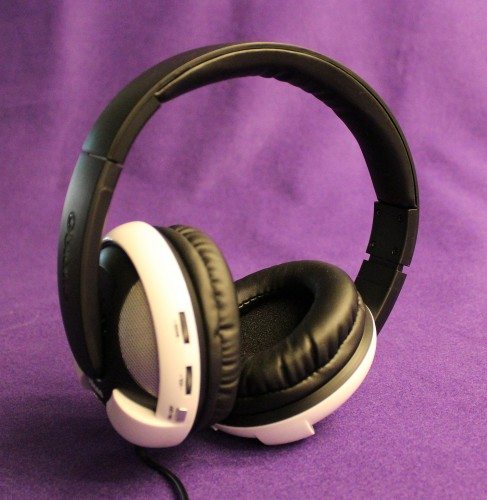 In today's increasingly crowded headphone market, a newcomer needs a niche – or a gimmick, depending on your perspective. Well, since you don't see a subwoofer in a headphone every day, I was intrigued. It turns out that the sub in the NC2 works as advertised. However, that is both good and not so good.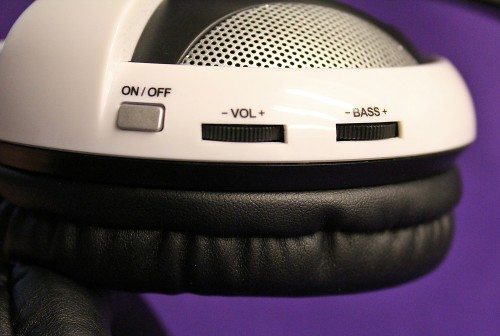 Lets first deal with the good: If you are a fan of hip hop or just about any genre of music currently popular, chances are you like your  bass – and lots of it. If that's you, then you have some choices. You can opt for the extremely popular (and expensive) Beats headphones and get a consistent, never-ending bass assault. Or if you don't have the money for that Beats sound (or logo), then maybe you should check out the Oblanc NC2.
Keep in mind that the Beats headphones may exhibit more clarity and audio quality, but they should, given the cost. The NC2 will give you mega-bass also. However, it's also adjustable! So depending on the music or artist, you can determine the amount of bottom end you want. This can be convenient if you care about too little or too much bass. If you don't, just crank the bass to max and leave it there. Along with the bass control, there is also a volume knob. I don't see the purpose for it, since every audio source invented already comes with volume control. It's just one more thing to think about.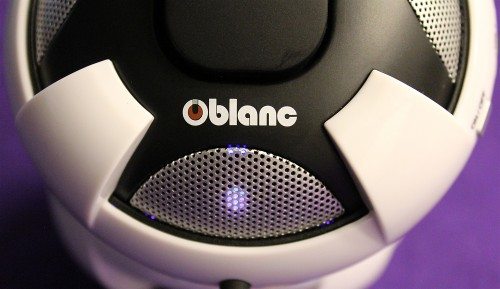 The NC2 headphones are stylish – but not garish – with black and white plastics paired with a metallic looking mesh. Oblanc calls them U.F.O. because they claim the ear cups resemble flying saucers. Whatever. Although the headphones appear open-backed, they are not. So anyone sitting next to you on a commute of in an office will not be disturbed. However, it's the audio that really matters, and here is where you can get the sound of the Beats at a fraction of the cost.
Now the not so good: This ability to adjust bass and volume requires power. The NC2 has a rechargeable battery built right in, which can save you money over time. The problem is that once the battery runs out of juice, so do the phones. They do not work in passive mode like other battery-powered headphones can. So the battery needs to be charged constantly to work.
Also, the bass control doesn't improve the audio. It just ramps up the bass. The NC2 is already warm sounding without any bass boost, so even with the bass knob turned all the way down, there is still plenty of it. Consequently, the range of bass goes from fairly accurate to muddy depending on the setting. Increasing the bass also comes at the expense of the midrange and especially the higher frequencies (the mids weren't all that noticeable anyway). To be fair, the bass from the expensive Beats phones crowd out the other frequencies, too. It's a matter of preferences.
One good thing to note is that no matter what setting you choose for the bass, it's  relatively distortion-free. That's a good thing.
It's hard to determine what genre of music the NC2 favors because of its bass adjusting ability. However, I would caution against expecting much from vocal recordings, like jazz or folk. Vocals usually lie in the midrange and that's the NC2's weakest point. If you're a fan of classic rock, the NC2 will do fine with the bass knob turned down. If you prefer hip hop or techno – well, you know what to do.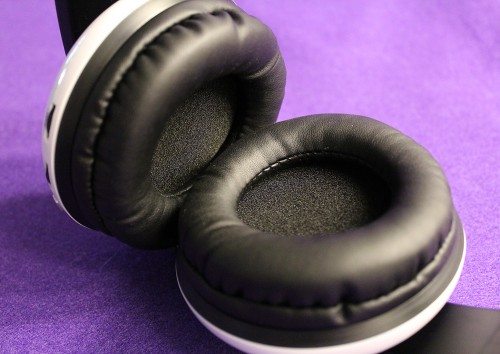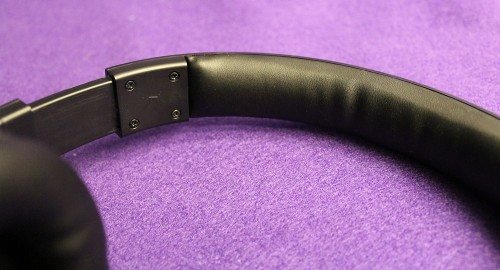 The build quality is on par with other $50 headphones. Plastic abounds and there isn't a solid feeling you get with more expensive headphones. However, the headband is cushioned and supported by an aluminum subframe. The faux leather ear pads are quite soft and comfortable. They feel like real leather but can induce sweating when warm, which is not unusual for over-the-ear headphones.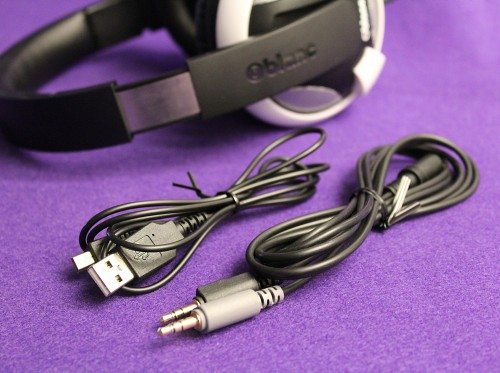 Included are some nice additions, especially for this price range. A mic is attached to the left wire for phone calls and gaming, however the cord is not removable. Also in the box, is a twin mini plug 3.5mm adapter for use with computers, laptops, and netbooks that gamers will appreciate. Games with loud noises and explosions are a good match for the NC2. One glaring omission: There is no case of any kind included.
The Oblanc U.F.O. NC2 are not audiophile-quality headphones, but they are light years ahead of free buds that come with any audio device plus they're almost perfect for early to late teenagers for a few reasons. First, there's the adjustable bass. That's novel. Then there is the twin plug extension cable made for gaming. But the most important feature is the price. Oblanc has made a headphone worth its cost and then some. I can't think of any younger person who wouldn't appreciate the NC2 for both music and gaming.

Product Information
Price:
$129.99 US but can be found for less online
Manufacturer:
SYBA Oblanc
Pros:

Well made for the price
Unique built-in subwoofer with adjustable bass
Come with some extras that are found on more expensive headphones
Inexpensive
Perfect for young gamers

Cons:

Weak mid frequencies
Bass can be muddy and overpowering
No case included