We use affiliate links. If you buy something through the links on this page, we may earn a commission at no cost to you. Learn more.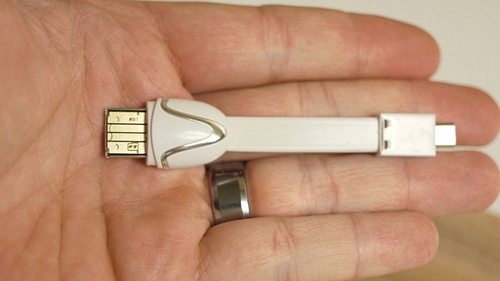 When are charging cables not just charging cables? When those cables are Wonder Wires a Kickstarter project by Wonder Wires. Wonder Wires are compact multifunctional devices that use microUSB (also known as 5 pin) connectors to connect with a variety of phones and even some tablet devices that have microUSB connectors. Wonder Wires fill three everyday common needs that often arise when you are out and about. First, Wonder Wires act as microUSB chargers that will allow you to charge a host of different devices. Wonder Wires can be used with a computer's USB port, a USB wall charger, or a USB car charger to charge your devices. Second, Wonder Wires act as data transfer cables, so you can transfer data both ways between your phone or device to your computer. Third, Wonder Wires' USB connector can be used as a microSD card reader.
The Wonder Wires project is actively seeking funding on Kickstarter until March 25, 2013, and if funded, will be delivered in the April 2013 time frame. The current pledge levels available for Wonder Wires are $14.00 for one white Wonder Wire up to $1,200+ to pick the next color of the Wonder Wire and one of the finished product in the color you picked.
Update: Appears to be a scam. See user comments below.