We use affiliate links. If you buy something through the links on this page, we may earn a commission at no cost to you. Learn more.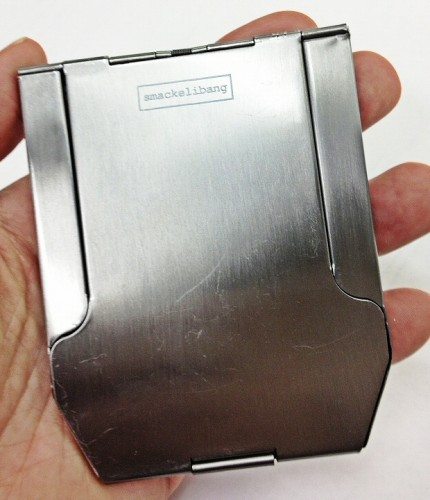 The idea of minimalism it not new, but its popularity has grown in recent years into an entire life philosophy for some.  One personal item that seems to find its way into many discussions on minimalism is the ubiquitous wallet.  Slim or "skinny" wallets are all the rage these days, with frustrated gents attempting to shrink down their spine-bending Costanza wallets to something more manageable.  In addition, concerns of wireless identify theft—with information being invisibly "skimmed" from credit cards—are growing.  How does Smackelibang's skinny swede minimalist wallet measure up?
Click Any Image to Enlarge.
Background
If you've been reading the reviews and news items that I've been posting for the past several years, you may have picked up on my two ongoing personal quests in the world of gadgetry.  One is for the perfect (for me at least) computer/gadget-hauling bag.  The other is for the perfect (again, for me at least) wallet.  I've not found the grail in either category.  Yet.  But it's not stopped me from continuing to search.
Packaging
The wallet arrived in a plain, brown envelope.  Simple, recyclable.
Contents
The package contents included the following.  Again, simple:
skinny swede minimalist wallet
Specs
Material – Stainless Steel
Dimensions – 3-15/16″ long x 3-1/8″ wide  x 1/3″ thick
Features
The skinny swede has a sleek, metallic appearance, rectangular in shape and tapering inward at the top.  It is made from solid stainless steel that I would guess has been formed through a die-stamping process.  Definitely solid and durable.  It also appears, on the outside at least, to have some sort of transparent coating, perhaps to prevent scratches.  The skinny swede site claims that the stainless steel material will prevent RFID scanning theft, and the video linked from their site on this topic was interesting and informative.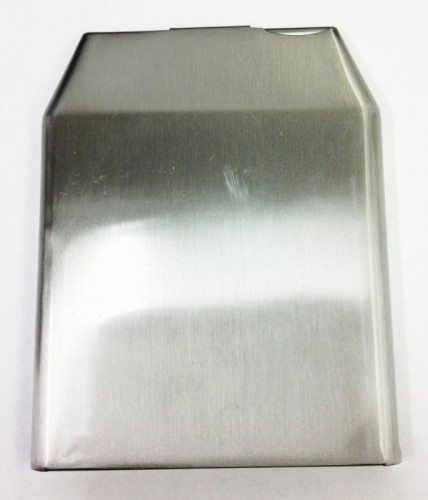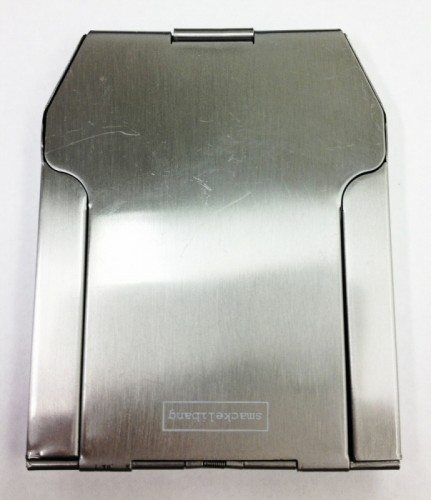 Its profile is quite thin relative to other wallets at only about 1/3 inch thick, and its taper is also present from a side view.  Thinness is a feature that I definitely appreciate in a minimalist wallet, and the skinny swede has it.

The skinny swede's profile is fairly comparable in size to most other wallets at roughly 4 inches long by 3 inches wide.  Its thinness is an advantage when placing it in a back pocket, but due to it being made of stainless steel and having a few fairly sharp corners, it can be a bit uncomfortable in certain carrying positions.  Additionally, although the skinny swede site bills it as a "front pocket" wallet, due to its stiffness, corners and footprint, it felt just a bit odd in the front pocket of my jeans, but it felt fine in my dress slacks and khakis.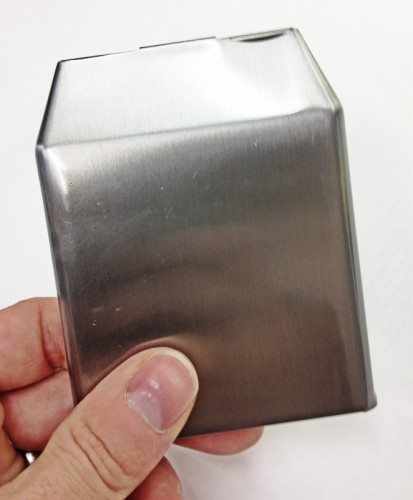 Below is a photo of the "hatch" side of the skinny swede.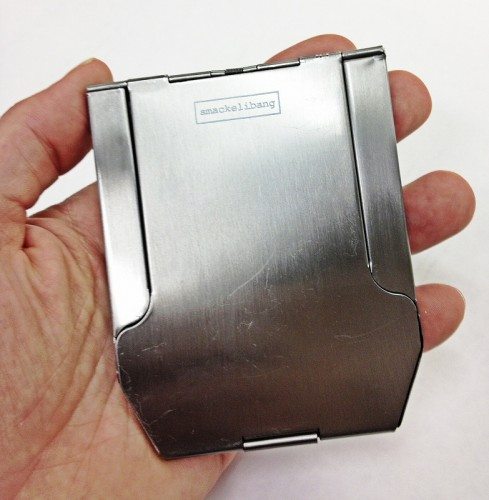 The top of the skinny swede has a small, semicircular corner notch, where you place your finger to pop open the two halves of the wallet.  This is not the easiest motion to perform at first, but once you've done it once or twice, it opens quite easily.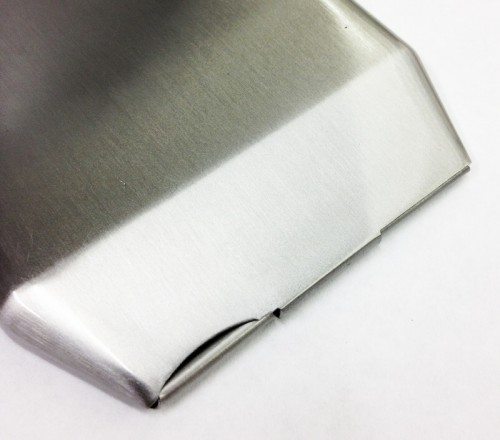 The top edge of the skinny swede is rolled over and inward to grab onto the opposing side and act as a latch mechanism to hold it closed.  It may not be the most secure-looking of closures, but it does a fine job.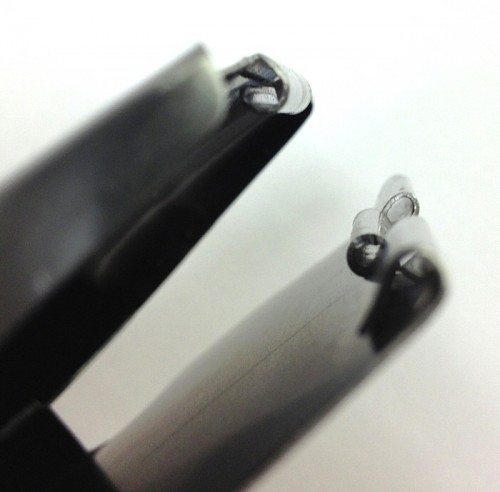 Opening the hatch side of the skinny swede reveals some quite sharp edges.  And by sharp, I mean edges that look and feel like they were finished with a high-grit sanding wheel by someone who was in a big hurry.  The edges have some severe burrs and cosmetically are not all that pretty (and that is probably an understatement).  Curiously, these burred edged did not seem to appear on every exposed edge of the wallet.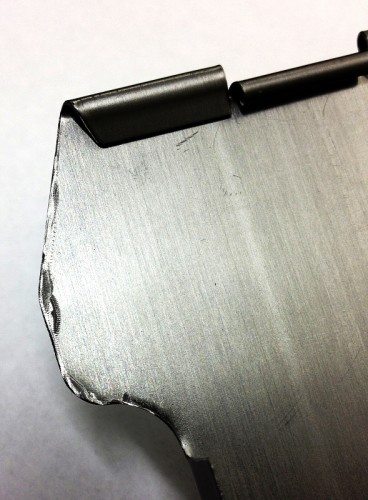 The the hinge side of the wallet is articulated with–what else?–a hinge!   In addition to the hinge, visible in the photo below is a small spring.  However, this spring is not actually to enhance the articulation of the hinge, but for something else.  More on this later.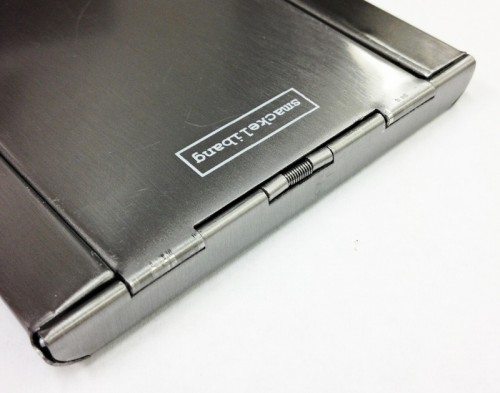 Popping open the clamshell-style skinny swede reveals the interior features intended to hold cards and cash.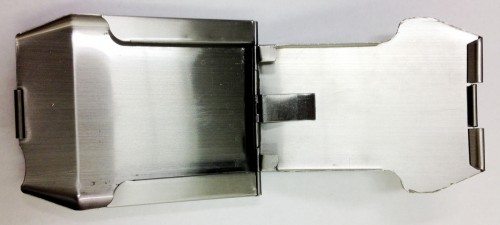 The cash side of the skinny swede features a slot designed to hold bills.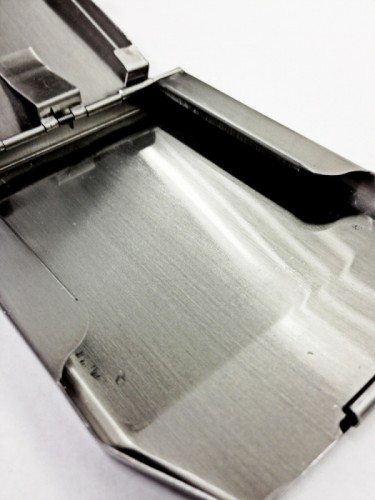 The photo below shows a closer look at the bill-holding features on the cash side of the interior of the skinny swede.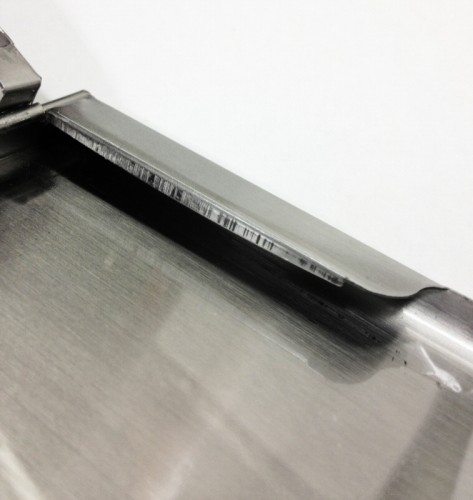 The credit card side has a small tab that is also connected to the hinge.  The tab is designed to hold credit cards securely.  The spring mentioned above is attached to the tab.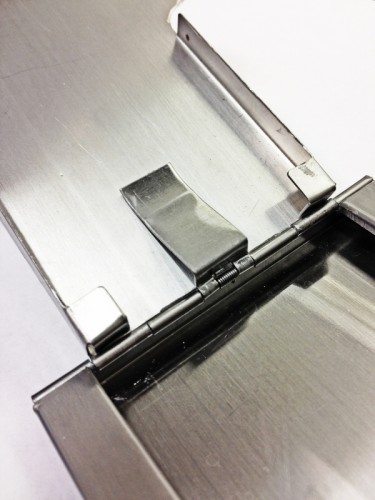 Interestingly, the tab can be pivoted up, as you'd expect, but the spring doesn't seem to have enough power to actually snap back closed again, as can be seen below.  So its ability to hold credit cards securely is somewhat questionable.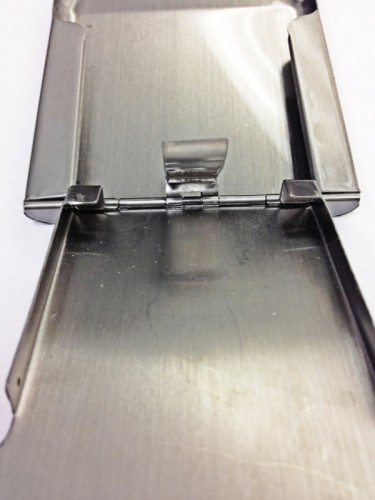 However, if you push it closed manually, it does stay closed, but doesn't really feel like it has much clamping force.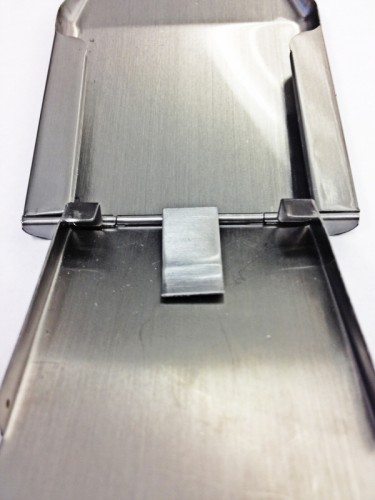 Loading up the skinny swede, I placed some bills in one half and credit cards in the other.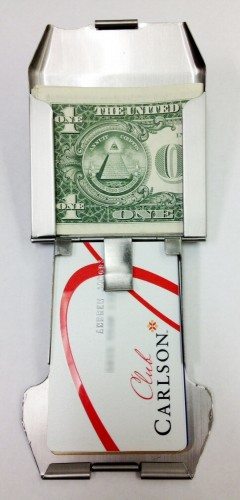 Bills can be placed in the bill side either horizontally or vertically.  Horizontally seems to work better with respect to closing the skinny swede, as the fold in the bills does not prevent closing of the two halves.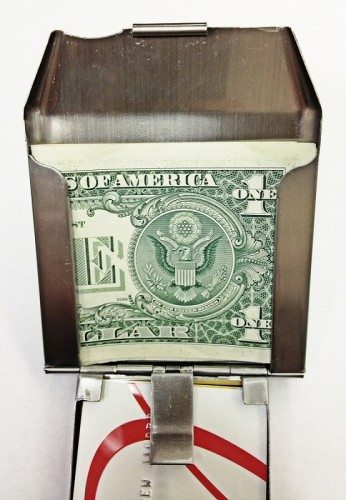 The bill orientation below seems to work best.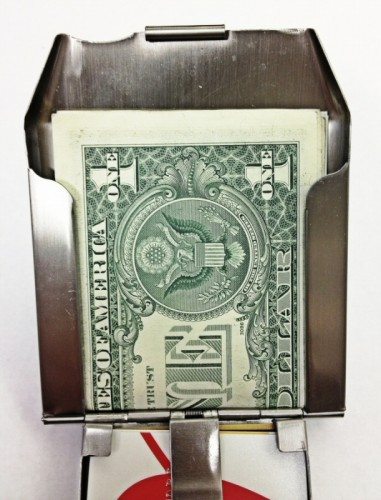 Credit cards fit into the opposite side quite well.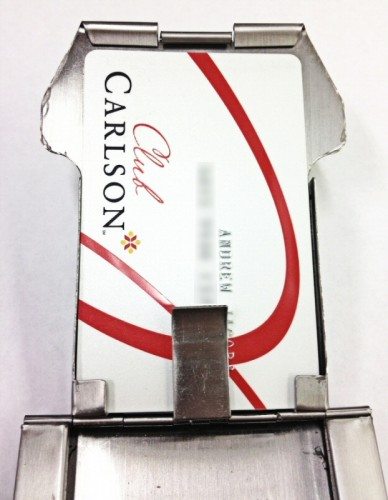 The skinny swede site reports that the wallet has been "optimized" for 6 cards.  I was able to fit 7 cards into the card-holder side.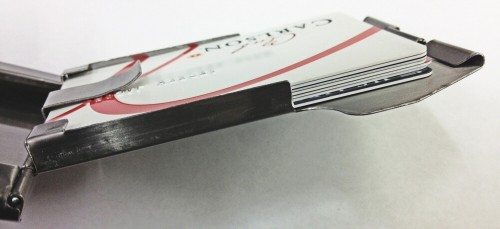 Although 7 cards did fit into the card side of the wallet, in order to make a fair assessment, I removed one card and went down to the advised 6 before attempting to close the wallet.  With 6 credit cards and three bills in the wallet, it was not quite able to fully close, leaving a slight gap, as show in the image below.  In this state, it is easier to pop it open accidentally.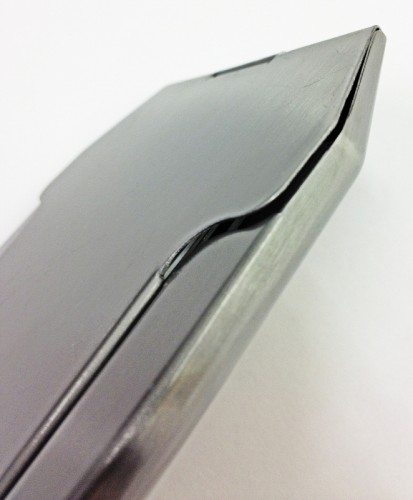 Conclusion
Smickelibang's skinny swede is an interesting design.  It is certainly thin, but a wallet's tradeoff for thinness is typically reduced capacity, and that is the case with the skinny swede, as it holds a minimum amount of cash and cards effectively.  But if you are looking for a minimalist wallet, this is likely a tradeoff that you will accept.  The durability and RFID protection of the stainless steel are plusses, but the rigidity paired with the geometry of the wallet can make it feel a bit odd when carried in pants pockets in certain orientations.  Have I found my wallet grail?  Not quite, but the skinny swede is certainly interesting, unique and minimal.
Updates 04/09/15
This thing was a piece of junk from the get-go, and borderline dangerous with its sharp metal edges. Avoid this product at all cost.
Source: The sample for this review was provided by Smackelibang. Please visit their site for more info.
Product Information
Price:
$14.99
Manufacturer:
Smackelibang
Requirements:
Pros:

+ Thin
+ Durable
+ RFID scan theft blocking

Cons:

- Minimal capacity in cards and cash
- Can feel a bit odd when carried in pockets
- Sharp edge burrs (like really sharp)