We use affiliate links. If you buy something through the links on this page, we may earn a commission at no cost to you. Learn more.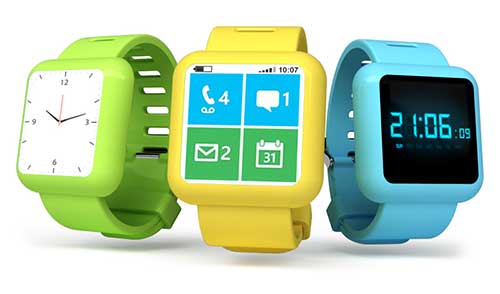 Let's see a show of hands, who remembers Microsoft's SPOT watches from over 8yrs ago? Smart Personal Object Technology watches not only told the time, but also used a wireless service to display news, stock prices, sports scores and weather. While we've seen a few Android based watches and Apple iPod nano watches, Windows Phone has been left out of the party. That is till now. Gnomio is a new Indiegogo project seeking $100,000 of funding to bring their Windows Phone watch to market. Featuring a capacitive touchscreen display and Bluetooth connectivity to Windows Phone 8 devices, Gnomio is designed to notify you with vibration about incoming calls, emails and messages. But the feature that most intrigues me is this one:
With Gnomio you can install apps from Windows Phone Store via smartphone extending device potential. Minimum of action – a couple of taps and application is installed.
The watches will be available in two styles: Fresh and Strong. The Fresh style comes in 4 bright colors, with a plastic case and the Strong style has an aluminum case. If the project is funded, they plan to have watches shipping by April 2013. Interested? $81 will reserve your own Fresh Gnomio and $131 will get you on the list for a Strong.