We use affiliate links. If you buy something through the links on this page, we may earn a commission at no cost to you. Learn more.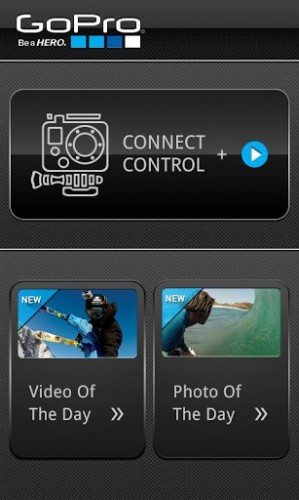 GoPro might have been a bit premature in announcing that they would be releasing iOS and Android clients for their Wifi Bacpac back at the end of last year. After many months  they finally released the iOS version recently but the Android app was still MIA.  Well good news for those Android fanbois out there it's finally available for your favourite platform. The app gives full control over camera settings and remote viewfinder/preview and also allows you to access the Photo and Video of the Day channels on your Android device.
Available now (finally) from the Google Play Store.
Note though in another blow to GoPro users, it's only compatible with the Hero2 with WiFi BacPac and White and Silver Editions of the new Hero3.  The "high end" Black Edition Hero3 won't be supported until December 2012.