We use affiliate links. If you buy something through the links on this page, we may earn a commission at no cost to you. Learn more.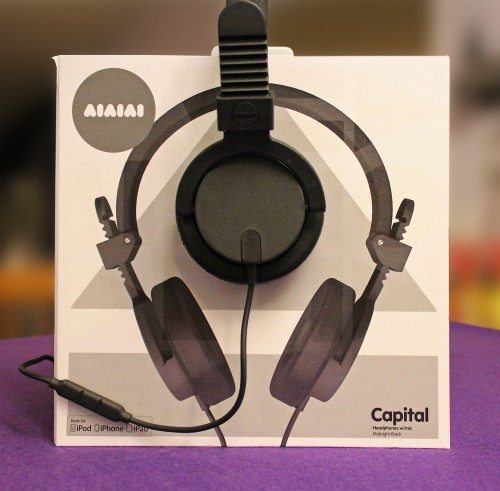 A while back, I reviewed Aiaiai's TMA-1 headphones, which I quite liked because they sounded really good, were very comfortable and were built to take abuse. After all, they were designed to be DJ headphones. But at $200, they were not cheap. Then came the $80 Tracks portable headphones. These were even more comfortable, but didn't quite have the same sound quality as the TMA-1s. This may explain why Aiaiai has released the new Capital headphones. The Capitals are full-sized, on-ear headphones that look related to the TMA-1s, but also include a three-button mic, like the Tracks. Interestingly, they are priced only three dollars more then the Tracks, but look far more substantial.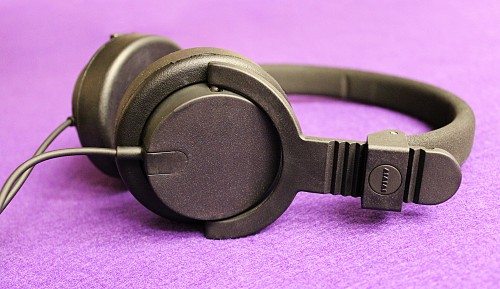 While the minimalist-designed Capitals look similar to the TMA-1s, everything else is rethought. The Capitals fold into a neat bundle that is held closed by wrapping the cord around the headband. It's a clever use of space. They are also weather resistant, meaning light rain, snow and dirt won't hurt them – as long as you are wearing them. Anyway, since there is no case included, you would have to be wearing them just to keep the speakers dry. A case would definitely have been preferable here.

The Capital headphones are made of reinforced fiberglass with a rubberized – and almost indestructible – headband. The mini plug is L-shaped, which makes connecting to an iPod/iPhone easier and less restrictive. Closer inspection reveals some cost-cutting measures compared with the the TMA-1. The cord is not removable, which can be a problem for some with chewing pets or who might simply be rough on their equipment. The pads are replaceable, but extras are not included in the packaging. Also, the fit and finish is not up to the quality of the TMA-1s, but it doesn't bother me that much since they are almost one-third the cost.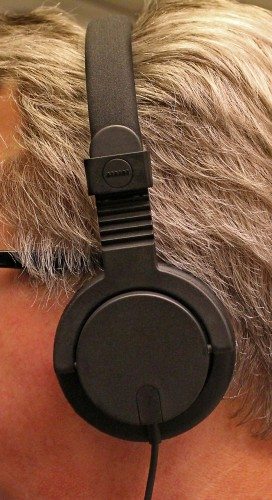 What does bother me is comfort – or lack of it. Like the Tracks I previously reviewed, I could only use the Capitals on the "big head" sizing. As I've said before, I do have a large noggin, but I've seen bigger. This wouldn't as big of a deal if the ear pads were softer. While they are thick, they're not soft and press in on my ears with very little cushioning. After 30+ minutes, my head and ears start hurting. Plus, as that unwelcome pressure is applied to my upper ear, there is little to no pressure on the lower part of my ear. So everything feels off-balance.  It feels like the headphones are trying to make my head conform to its shape, rather than the other way around. I have to keep making adjustments to achieve a proper fit.  This distraction takes away some of the joy of just sitting and listening to music. No matter what I do, I cannot make them comfortable for very long. It also doesn't help that I wear glasses.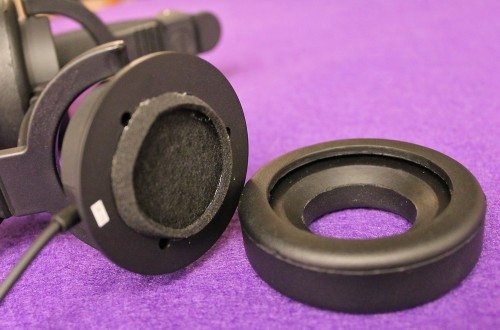 Never miss one of our posts again. Sent MON, WED, and FRI with the latest gadget reviews and news!
That's too bad, because the Capitals sound nice, with deep, smooth bass; capable mids and forgivable highs. I say forgivable, because these headphones are not analytical or all that accurate. Don't read this as a complaint, because sometimes accuracy for its own sake can be off-putting in headphones. The Capital headphones let you enjoy some lesser quality-ripped tracks without wanting to yank the headphones off your head. Interestingly, it's the less expensive headphones that are usually more lenient with lower quality MP3s.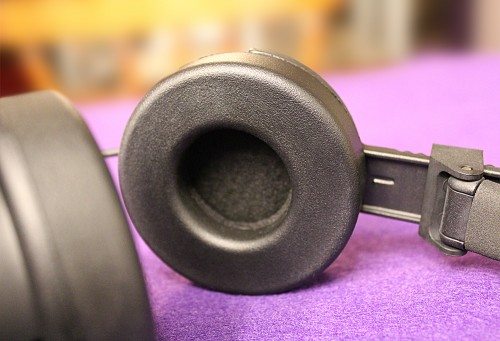 I wouldn't call the Capitals bass monsters. But if you are into hip-hop or techno music, you can get plenty of bass, while still being able to enjoy more evenly mixed songs in the classic rock or pop genres. A good example of this is "Love of Strings" by Moby. There is a thumping bass line which cuts through the high synth and piano work. I expected the synth to become harsh, but that didn't happen until I cranked the volume to painful levels.
"Look Out (Here Comes Tomorrow)" from the Monkees, doesn't fare so well. While the stereo separation and background vocals are first-rate, Davy Jones vocals border on harsh as he sings louder as the song progresses. I was also able to hear some odd sounds going on in the background during the song. Back in the 60s and 70s, studios didn't have to be all that silent because they didn't need to be. Vinyl surface noise and cheap record player distortion masked that out. However, with remastered digital versions of old songs, you now hear everything – good and bad. It's fun to discover these anomalies.
"Tall Trees" from Lost In The Trees features cello, violin and even tuba competing with a light, but insistent percussive beat. Lead singer Ari Picker's mournful vocals come through clearly enough, but there is an overall muddiness to the sound with the Capitals. I have the same issue with U2's album, "The Joshua Tree."  I know it's not the cleanest recording out there, and the Capital headphones perform as well as can be expected, but I still feel a bit shortchanged while listening.

As I used the Mic function to make calls on my IPhone, I had people tell me that I sounded a little distorted. It's not surprising, since most external mics don't sound as good as the iPhone's built-in mic.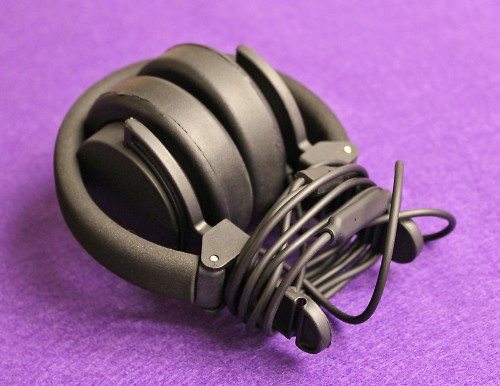 This may all sound picky, but for most people, 100 bucks is a lot to pay for a pair of headphones. And yes, Aiaiai Capital headphones sound more than capable in this price range. Their forgiving nature and warm bass even makes them a fun listen. But if I have to put up with the comfort issues I'm having (especially wearing glasses), I would want stellar audio to help me deal.
Product Information
Price:
$100 US
Manufacturer:
Aiaiai
Pros:

Well made and durable
Minimalist design
Forgiving of lower resolution MP3 files

Cons:

Comfort issues, especially with glasses