We use affiliate links. If you buy something through the links on this page, we may earn a commission at no cost to you. Learn more.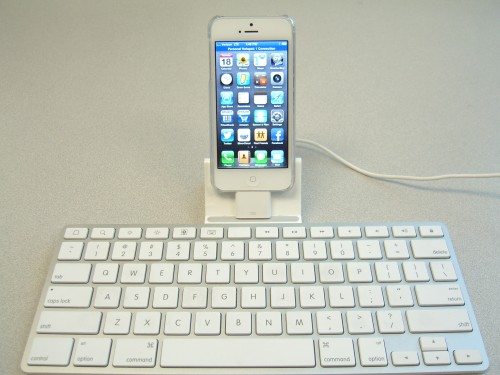 So, got a new iPhone 5 but can't find a charging dock?  Bluetooth keyboards aren't your style?  Well, do you have an Apple iPad keyboard dock?  All you'll need is the Apple's $29 Lightning to 30-pin Adapter.
I'm a dock kind of person.  It's a personal thing.  The lack of 3rd party accessories for the new iPhone 5 leaves a pretty big gap for us dock lovers.
At the same time, I'm also not crazy about Bluetooth keyboards.  I own an Apple Bluetooth keyboard which works fine, but then I'd need a way to prop up the phone.  And a stand?  I could use a universal one, but that just seems cluttered.
Turns out the Apple iPad keyboard (discontinued as far as I can tell) and the new Lightning adapter works just fine with iPhone 5.  The keyboard's lock button will sleep/wake the screen, the "keyboard" button above the "5" key hides/shows the virtual on-screen keyboard.  (The little flower key above the "4" doesn't do anything on the iPhone as far as I can tell).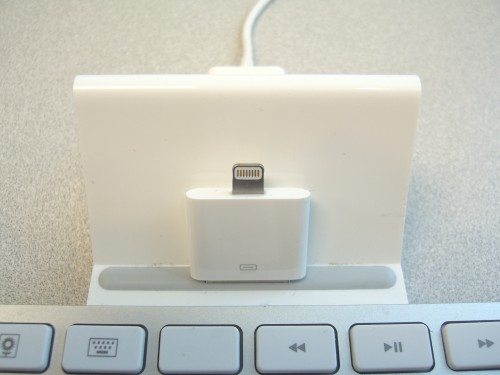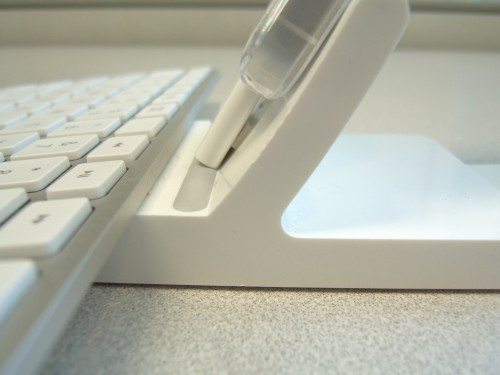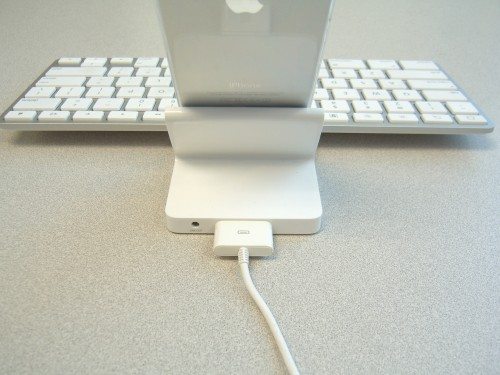 I'm currently using this setup at my workplace to charge, provide a hardwired keyboard, and tether the iPhone 5 as a hotspot to my personal non-work computer.  Yes, it's plugged into my Mac via USB for tethering and sync.  No problems so far!