We use affiliate links. If you buy something through the links on this page, we may earn a commission at no cost to you. Learn more.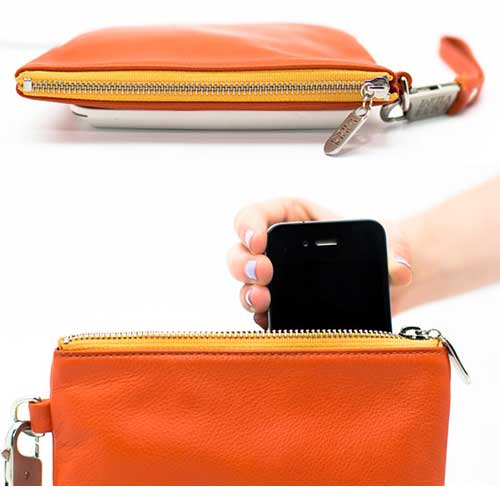 The Everpurse looks awesome and I want one. Now. But unfortunately it's a darn Kickstarter project, which means I have to wait. I hate waiting. What is it you ask? It's a small zippered purse that will hold your smartphone. Wait, don't stop reading… It holds AND charges your smartphone's battery with an internal battery. But it gets better. The purse itself is charged wirelessly by laying it on a charging mat (top pic). Watching the Kickstarter video will probably make you want to pledge $129 – $169 for a fabric or leather version of this product. I wish this technology was built into my Timbuk2 messenger bag… It's not clear how the phone actually plugs into the bag though. I've emailed Liz who owns this project and will update this news item with any info I learn. It's definitely a cool idea, so I hope they make their $100,000 goal. They area already a third of the way there.
Thanks to Christina for the tip!