We use affiliate links. If you buy something through the links on this page, we may earn a commission at no cost to you. Learn more.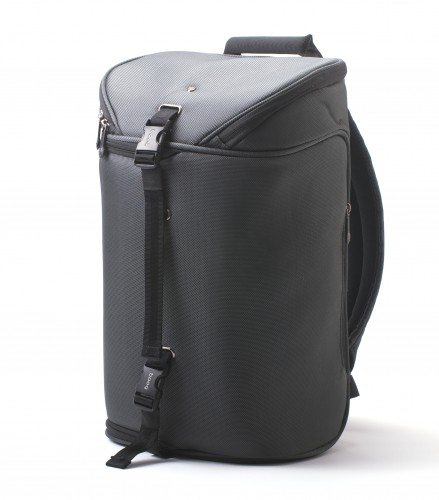 Photographers are the original Gadgeteers. Meters, lenses, filters, and esoteric little bits and bobs that assist in your camera's performance are just what the Gadget Doctor ordered! Carrying those things around, however, has always been an issue. Even generations ago, photogs needed a bag or two to carry their stuff from studio to shoot. Once anyone moves from a general point-and-shoot to a serious digital SLR camera that can use more than one lens, the temptation begins.
New on the scene, however, is using your laptop or iPad along with your camera. Whether for actual editing or just to get a better idea of how your shots are turning out on a larger screen, having a laptop or iPad along for the ride on your shoot can help you catch or present much more easily. Booq, a stylish, cutting edge creator of interesting and useful bags for portable tech, has a line of bags with the express purpose of transporting dSLRs and laptops. (Their full line is divided into just laptop bags, professional and casual bags, backpacks, and sleeves dedicated just to MacBooks and iPads.) The Python Sling, the focus of this review, is one advertised to hold a dSLR or two, 4 lenses, a tripod, and an iPad or MacBook (11″/13″ screens).
When Julie announced this unit for review, I was preparing for a trip to Ireland, where I carried my Nikon D90, an extra lens, an iPad, and a few extra gadgets in a single bag. Unfortunately, it arrived after I returned, so I didn't get to test it on that trip. When I opened the box, however, I realized that this was far more bag than my camera equipment needed. I put everything I had into it, and it was not even half full. I contacted a friend, who is a professional photographer, that I knew had a lot of equipment and travels to shoots on a regular basis, and enlisted his assistance. Keith Kissel did more than just shoot a couple of photos with the bag filled with more equipment, though. He used it for a wedding shoot or two, and gave me his feedback on how the bag performed. Most of the shots in this review are from Keith. Click for larger sizes. (You can easily tell those that are mine – they have the blue background.)
Again, the first impression each of us had was that this is a lotlarger bag than it looks like in the web photos. Even the official specs of the measurements are misleading:  17″ X 9″ X 11″ outside, with a 14″ X 9″ X 9″ main compartment, 13″ X 9″ X 1″ laptop compartment, and 11″ X 7″ X 5″ top compartment.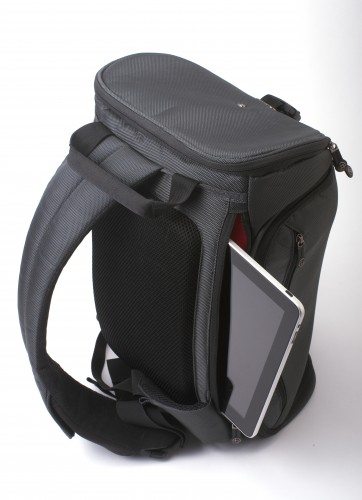 The basic style of this bag is listed as a sling, which means it goes over your right shoulder, and rests on your left hip. There is no way to change this orientation. The pockets are designed such that you can slide the bag around your left side, from your back to your front, zip open the main compartment, and have easy access to your gear, without removing the bag from your shoulders. I have been using a smaller bag like this for travel, and, I must say, it's quite handy. With the addition of the three-point stay (an additional strap from the lower right side that connects to the main strap to keep it from sliding on it's own), it is quite a sturdy arrangement.
Because of the Sling design, the Booq Python Sling, even as large as it is, is still much easier to get into without actually pulling the bag over your head. The top compartment (which ends up on the left when the bag is slid forward) is easy to access, even though it zips fully open, and could dump the contents. The net inner compartment and the dividers assist in holding your equipment in place, but that's probably the biggest risk with the bag. The top compartment, while accessible, is more naturally accessed when the bag is unslung. (On other sling bags, I've found this a great place to put pocket items when going through security. It's easy to get wallets, pens, money, and phones into and out of. It kind of becomes my dresser tray while traveling.) That being said, this is a fairly large compartment – it easily held my D90 with a 18-105 mm lens, with room to spare for my 50mm lens. The zippered netting on the lid of this compartment is great for extra filters, memory cards, or ID cards and press passes. This top compartment is also a great place to hold your noise-canceling headphones when traveling.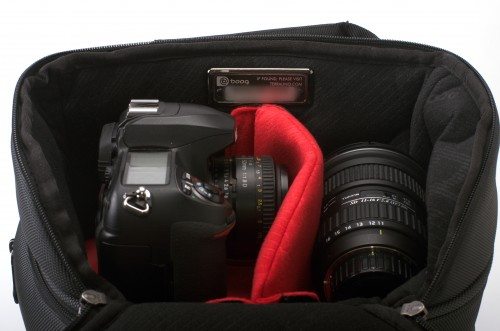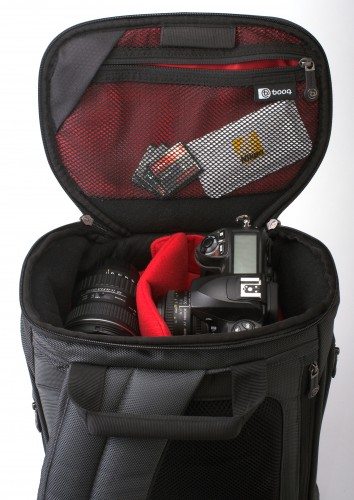 The main compartment can be opened fully when slung around front, with no danger of spillage, since it is designed to be fully accessed from this orientation. The main compartment can be divided in almost infinite ways to hold lenses, flash units, remotes, extra batteries, or anything else you need to schlep along. Booq kindly includes a number of dividers, all double-tabbed with a hook-and-loop strip to hold them firmly in place. (See photo and caption for details.)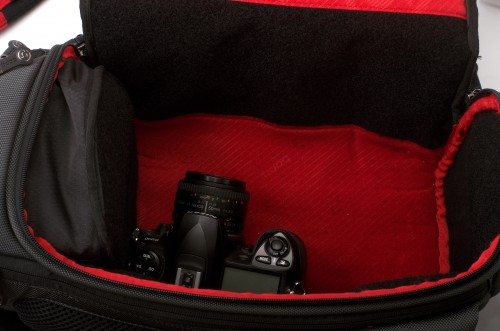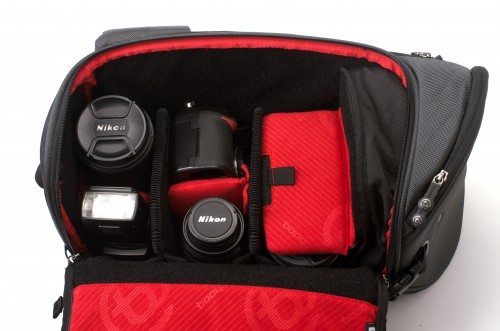 The interior of the bag I was sent is a bright red, which both Keith and I found to be fantastic for finding tiny items that go adrift in the bowels of the bag in low-light conditions. When you need that lens cap or SD card, you need it NOW!
On the outside of the bag, there are two tie-down straps sewn in the back-center for attaching a tripod, monopod, lighting stand, or other thin, long piece of equipment you may need. (See the header photo for details.) They are well-sized for professional grade tripods. Adding this keeps you hands-free, but slinging the bag around with a full-sized tripod attached could be a bit of a balancing act.
The single strap has a pocket designed for a single piece of oft-needed equipment. It's billed as a phone pouch, but even an iPhone 4/4s can only slip in with no case. Forget some of the larger Android slab phones. A lighting meter, memory card adapter, or lighters would fit fine.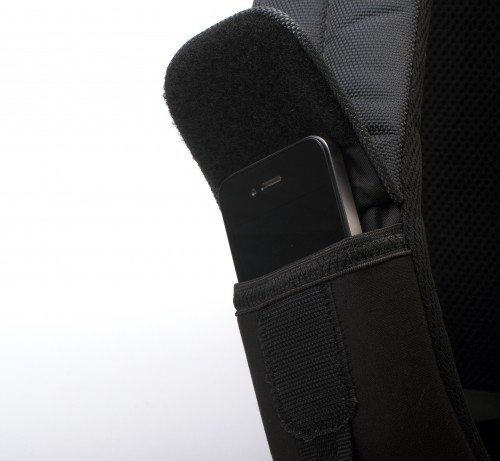 The padding that rests against your back is deep and soft, yet tough. Although it's got a tweedy surface, I don't think it's going to pick or run very easily. Behind this is the sleeve for your tablet/laptop, accessed from a zipper on the left side. (That's the top when it's slung around front.) This pocket was pretty tight on my original iPad with a padded cover attached. While it's great that the space is there, don't go thinking you can slip just any old MacBookPro or Dell 15″ in here, with a power supply. It's only going to hold a tablet or a thin MacBookAir (or one of the UltraBook clones, I guess! I've not seen those in the wild, yet.) Power supplies will have to go in with the rest of the gear.
There are several other pockets: a quick-zip media pocket with static-dispersion lining in the flap of the main compartment, and a larger zipper pocket on the outside of the flap. On the right side (the bottom, when slung around front) is a pocket that can hold loads of pocket stuff, and comes stuffed with a red, logged rain cover on a spring-loaded tether. The main exterior material, 1680D Ballistic Nylon is quite tough and water resistant, but not water proof in the traditional, stand-in-a-monsoon way we think of waterproof. Even with the poncho over it, I'd find someplace dry if I could.
One of Booq's unique features is a service they call Terralinq. Each bag is given a unique serial number, and you register your contact information with them. If your bag is lost or stolen, and then recovered, anyone can contact the service and they'll let you know your bag has been found. Pretty nice, especially given the value of what you'll be filling this bag with!
Earlier, I mentioned the tabs on the dividers. Most camera bags these days come with similar systems of walls and flaps that can be configured in various ways. Booq's method of attachment, however, is far more sturdy than others I have experienced. Having two tabs means that pressure from either side cannot dislodge the divider. With a single tab, pressure from the non-tabbed side can cause the divider to become unstuck, possibly allowing your equipment to rub together. Kudos to Booq for finding a solution to this problem.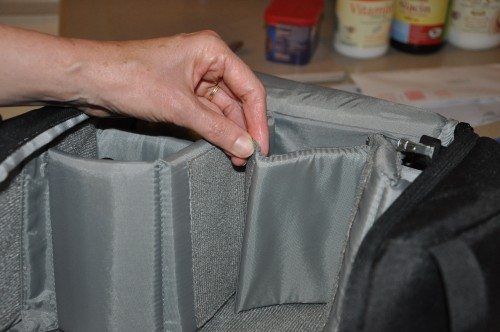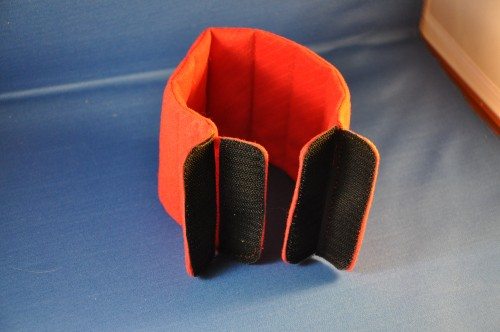 All in all, the Booq Python Sling is a solid bag, well built, and meticulously designed. With the exception of the top compartment being in danger of dumping out if you open it fully while slung forward, I could find no flaws.
Product Information
Price:
$230
Manufacturer:
Booq
Requirements:

Camera equipment. A LOT of camera equipment.

Pros:

Loads of space.
Many very secure dividers.
Comfortable to wear
Easy to use, even when loaded

Cons:

Top compartment opens away from user when slung forward, possibly letting contents fall out.