We use affiliate links. If you buy something through the links on this page, we may earn a commission at no cost to you. Learn more.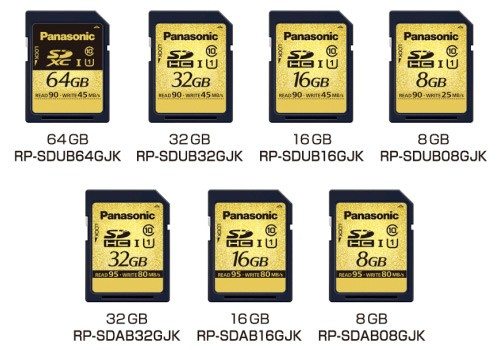 With the wide range of ruggedised cameras around these days, it's inevitable that one day something's going to go wrong. Just one grain of sand or hair in a seal can turn your camera into a soggy mess.  Your camera can always be replaced, but what about the pictures on your SD card? Panasonic's new range of  UHS-I-level SDAB and SDUB cards are drop-proof, can survive  in 3.3 feet (1 metre) of water for half an hour, and work in temperature ranges of -13F to 185F (-25 to 85C). On top of that, they can survive proximity to magnets, exposure to X-rays and being zapped by electricity.  If that's not enough, the card will even fuse on the inside should an internal fire occur within the card.  The DAB range specs are 95MB/s read speeds and 80MB/s writes, and the SDUB range are 90MB/s and 45MB/s transfers.
They'll be available in September in Japan, but there's no pricing or availability outside of Japan.  You can read the press release here (via Google Translate).