We use affiliate links. If you buy something through the links on this page, we may earn a commission at no cost to you. Learn more.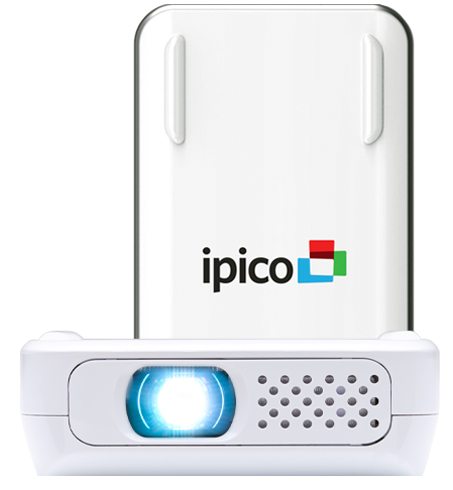 General Imaging has just announced the upcoming release of the ipico, a portable, handheld projector for iPhone or iPod touch.  You'll simply insert your device into the pop-up connector on the ipico, and you'll be able to share photos, videos, movies, YouTube and Facebook with friends and family.  You'll be able to project images up to 50″ with the ipico.  It will retail for $129.99 and will be available in time for holiday shopping.  Read the entire press release after the jump.
General Imaging Unveils Innovative ipico™ Hand-held Projector for iPhone and iPod touch 

Unique, affordable and highly portable projector takes sharing to a new level for a generation of social media fanatics
Gardena, Calif., August 8, 2012 – Building on its continued success in the digital optical market, General Imaging (GIC) today introduced ipico™, a sleek hand-held, projector with a patented pop-up connector that turns your iPhone or iPod touch into a genuine social media tool. The affordably priced ipico™ allows you to easily share videos, photos and movies in real time and project them larger than life on virtually any surface.
Made for iPhone and iPod touch, ipico makes it incredibly easy to share favorite moments, from photos and videos, to movies and YouTube while on the go. No cables needed, simply pop-up the built-in connector on the ipico™, slide your device into it, focus on virtually any surface, and instantly project your world to the world. Gone are the days of friends and family crowding around a small screen, the ipico™ was made to let you share your memories virtually anywhere and up to 50-inches in an optimal dimly lit room.
Portable enough to take anywhere, ipico™ weighs only 3.35 ounces and is about two-thirds the width of an iPhone. At just over half an inch thick, the ipico's™ pop-up connector slides neatly down into the dock when not in use and easily fits inside a pocket or bag. When projecting, it conveniently holds your iPhone or iPod touch in place and in most cases does not require removing the protective case from your device.
"We've watched the phenomenal growth of portable devices and smart phones and have tapped into the borderline obsession these owners have with their devices," said Paul Meyhoefer, General Imaging's vice president of Marketing and Product Planning. "Combine the explosion of social media and need to share almost every aspect of one's life with those around them, we believe ipico™ is a valuable accessory that allows these technology devotees to do just that."
ipico™ will be available in white to kick off the 2012 holiday shopping season for $129.99 MSRP. It includes a built-in, rechargeable Lithium-ion battery and USB charging cable. The ipico™ hand-held projector delivers bright, colorful images in qHD resolution and is made for the following models: iPod touch (3rd and 4th generation), iPhone 4S, iPhone 4 and iPhone 3GS.
About General Imaging
Combining technology and unmatched value, General Imaging brings innovative, quality products to market that are highly affordable and easy to use. General Imaging is the worldwide exclusive licensee for GE digital cameras, the fastest growing mid-tier camera brand according to GAP Intelligence 2011. Since unveiling its first cameras in 2007, the company has extended its expertise to additional digital imaging markets, including the ipico™ hand-held projector.
General Imaging is headquartered in Los Angeles with offices in Tokyo, Hong Kong, London, Germany and Latin America. For more information about General Imaging products, please visit www.general-imaging.com.