We use affiliate links. If you buy something through the links on this page, we may earn a commission at no cost to you. Learn more.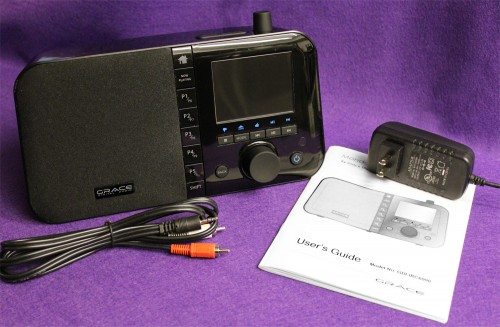 After using the Grace Digital Mondo Wi-Fi Music Player and Internet Radio for a few months, I have come to one conclusion: Anyone looking for a portable radio today and does not choose an internet radio is wasting money.  There, that's the review. I'm done.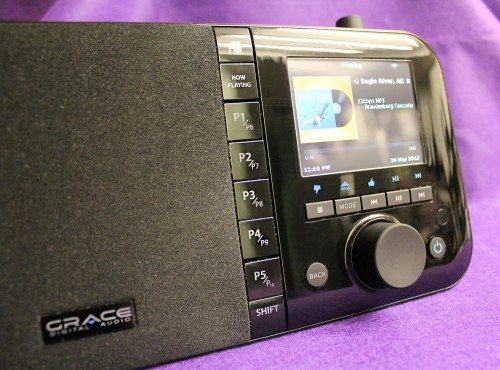 Okay, not exactly; but seriously, the Grace Digital Mondo radio does so much that I can't imagine not having it in my house. It is that useful. Before I go on a gush-fest, let me say that there are some really frustrating things about the radio that I will address later.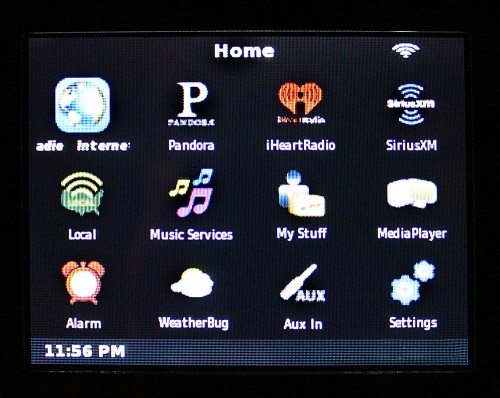 First, let's go over the basics. The Mondo is an internet radio that will connect to Pandora, iHeartRadio, Rhapsody, SiriusXM (with subscription), NOAA (weather), Live365, DAR.fm, NPR Service, and even podcasts. Oh, and let's not forget literally thousands of stations simulcasting their signal on the internet. It's also a clock radio with sleep timer and snooze bar, and you can set up to five alarms, making it a good choice for bedrooms. There is no Bluetooth or Apple AirPlay option, however.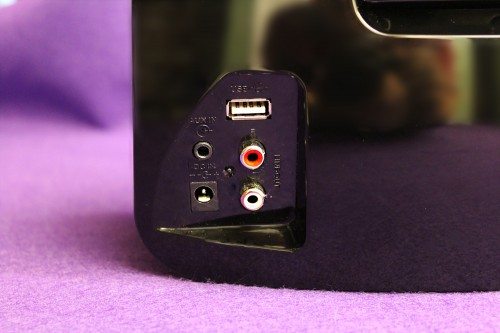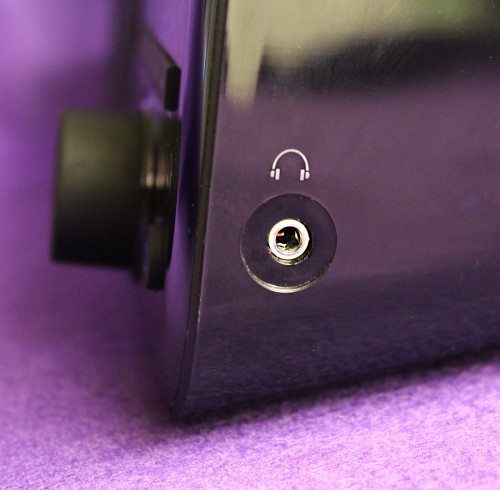 The Mondo looks very similar to a Logitech Squeezebox internet radio, although I don't think there is any shared DNA among them. The Mondo does use faster WiFi tech than Logitech and has direct USB and RCA audio connections. The USB port will also charge an iPhone, which is kinda cool. When you shut off the Mondo, it doesn't really shut down. That's good, because it allows an instant on response and keeps the WiFi connection open for quick station choices. Also, you can press any button and the radio will come back on.
An interesting feature of the Mondo is the local radio station setting. Use this and you have most of the stations in your area available to you. I say most, because the Mondo does not use FM/AM antennas. Local stations are via the internet. So if your favorite local station doesn't broadcast on the internet, you are out of luck. Also, if you like a station that does broadcast over the internet but it's not available on the Mondo, you can go online ask for the station and Grace Digital will make is available if possible. I tried this, and within a day my requested station became available.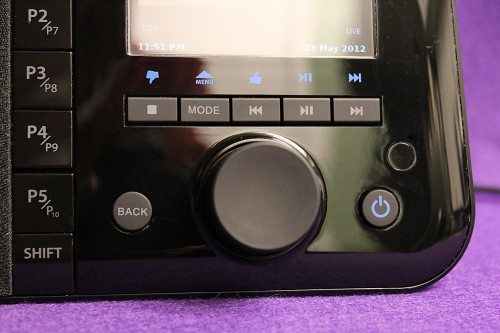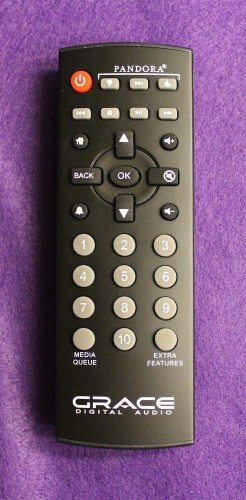 Grace Digital has managed to make the Mondo look like a normal table-top radio. It comes in black or white, although the white version still has an all-black front. The Mondo sports a large(ish) color screen. It's clear and easy to navigate with an oversized rotary knob on the front. Scrolling among all the choices is easy to understand and operate – until you use the search function. Is there anything more frustrating and un-user friendly than scrolling through a keyboard and pushing a button just to select a single letter, and having to repeat that for a complete search? Oh, the almost useless remote makes it even harder! There are four buttons around an OK button on the remote. To scroll right, press the down button, not the right button. You read that correctly, because if you press the right button, you mute the audio. Huh? It gets better: Press the Up button to scroll left, because if you press the left button, that moves you backward through the menu choices. Confused? Me, too.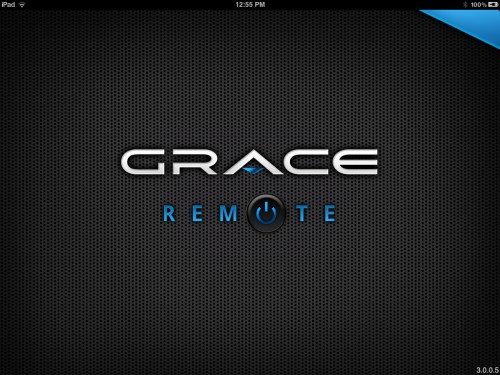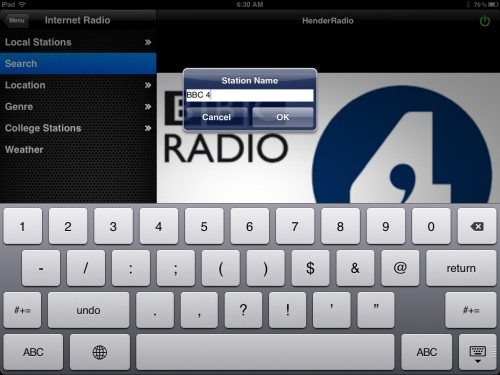 There is a saving grace (pun intended) to the Mondo's search hell. If you have an iPhone or an iPad, Grace Digital provides an excellent free app to operate the Mondo. Get this app and you can happily trash the remote. Searching in the app is as easy as it can be, because it relies on the iPhone's native search function, meaning no scrolling and clicking on letters. The app does almost everything the scrolling wheel does, with the exception of WeatherBug, Aux In, and Settings. Hopefully, Grace Digital will include settings in future app upgrades. If you have an iPhone or iPad and decide to get the Mondo, you need the app.
You can save 10 radio presets with the Mondo. Again, it is much easier to set up presets in the app than is is on the radio itself.  Music services like Pandora Live 365, etc. are tuned to your account, so station preferences carry over to the Mondo seamlessly.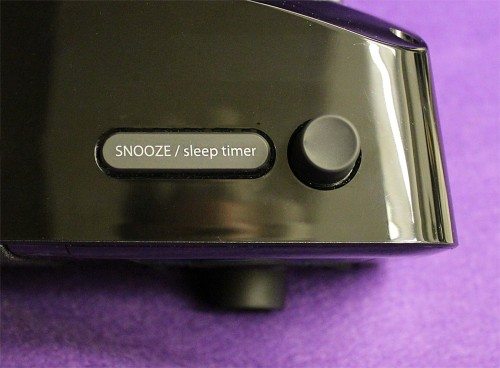 The Mondo works as a table-top radio or portable. It has slot on the back allowing for easy carrying room to room. If you want to go portable, you'll have to pay extra for the privilige to purchase a rechargeable battery that only fits the Mondo. Is there some engineering reason that prevents the use of regular C or D batteries instead of some proprietary design? It seems to me that you shouldn't have to shell out 40 bucks (yes – $40) on a battery for a radio that already costs $180.
Audio quality on the Mondo will not win any awards, even with the included 5-band graphic equalizer. However, music sounds pretty good at normal volumes in a kitchen or bedroom. A major reason for music not sounding great is the embarrassingly low streaming rate of most internet stations. However, if you are a fan of talk radio, the Mondo is almost perfect. News/talk/sports stations don't require higher streaming bit rates to sound good. Music does sound better using subscription-based services, such as a paid Pandora account, because the streaming quality is much higher. Even so, anything more than a small room will audibly tax the Mondo. Using the RCA jacks at the back of the unit will allow a connection to external speakers, which can improve audio substantially.
Grace Digital regularly sends out firmware updates which tells me they are continually trying to improve their service. The radio lets you know when an update is ready. That's reassuring.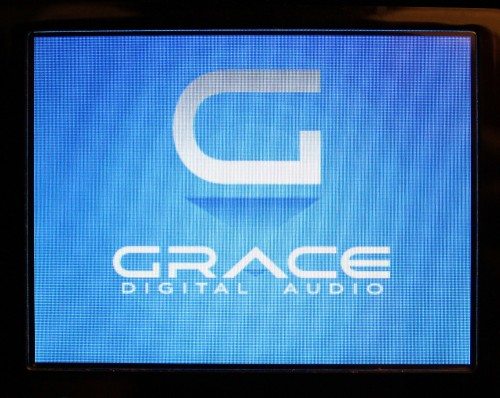 Grace has a winner with the Mondo Wi-Fi Music Player and Internet Radio. Despite some annoying and head-scratching issues, I have come to really rely on this little gem. It's become a staple in my busy life. As much as I dislike the propriety battery, I plan to buy one because I want to ditch the power cord. I guess the ultimate praise I can give the Mondo is that I have finally replaced my much beloved old Sony portable radio.
Product Information
Price:
$179.99 US
Manufacturer:
Grace Digital
Retailer:
Grace Digital
Requirements:
Pros:

Extremely useful
Great iPad app
Huge selection of station/music service choices

Cons:

Lousy remote
Search function not fun without iPad/iPhone app