We use affiliate links. If you buy something through the links on this page, we may earn a commission at no cost to you. Learn more.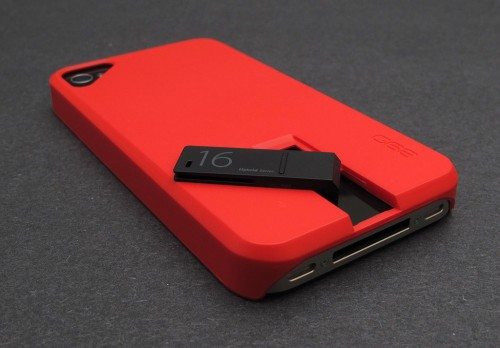 USB flash drives are crazy useful. I use them regularly with my IT job at Cummins. Typically I keep one in a zippered Waterfield pouch in my Timbuk2 messenger bag. That usually works out fine and dandy, but sometimes I forget to put it in my pocket and have to run back to my desk to get it. One solution to that problem is to use a Hybrid Series USB case from ego. These cases are designed to hold your iPhone along with a thin USB flash drive.
Note: Images can be clicked to view a larger size.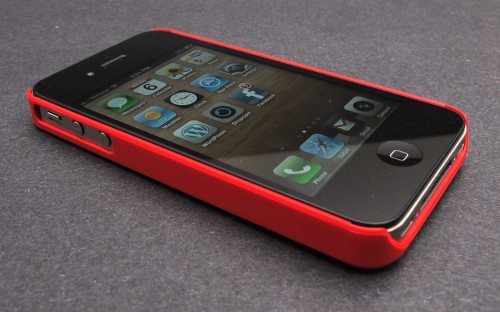 Available in 6 colors, the Hybrid case looks like your standard hard plastic iPhone cover that you see all over the place.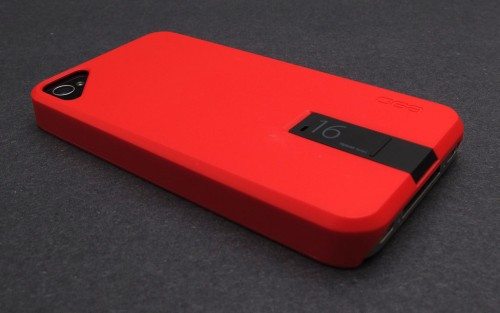 But when you flip it over, you notice a slot that holds a USB flash drive which is available in 4, 8 and 16GB capacities.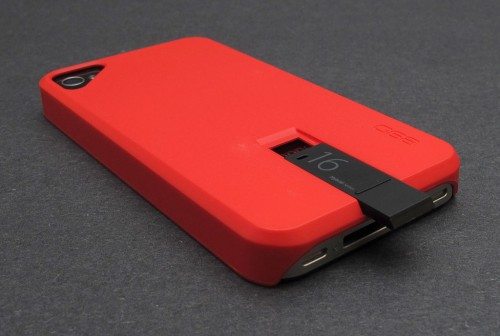 The flash drive slides into and out of the case with little effort.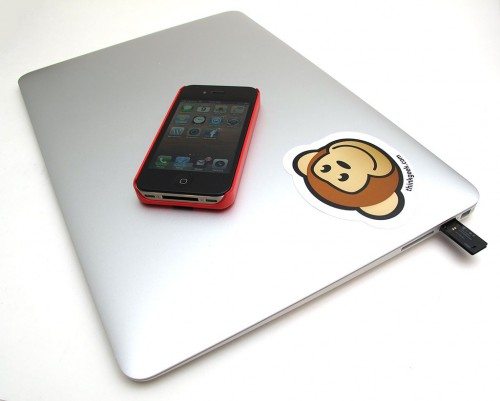 Inserting it into a USB port on your desktop your laptop computer takes a little extra effort because the ego drive does not have the metal shield around the end to help guide you into the port. It's not a big deal, but is something to be aware of.
I was happy to notice that the drive doesn't come filled with a bunch of useless junk (backup programs, security programs, etc) that I always end up deleting anyway. It's completely blank, which I appreciate.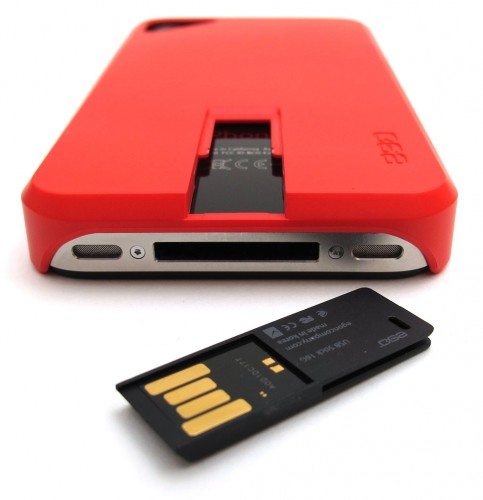 When I showed this case to a few of my friends, the first question most of them asked was if the drive gave my phone more file storage. The answer of course is no. The ego Hybrid USB case is just a way to hold a USB flash drive so you'll always have it with you. I think it might be more useful to women than men though. Guys tend to hang flash drives off their keychains, which they already carry in their pockets. Either way, it's a neat way to always have some extra file storage when you need it.
The ego Hybrid case increases the thickness of the iPhone by a little bit. It's really not noticeable in your hand though. I know people will say that you can buy a 16GB flash drive for much less than the $28.95 that ego is charging just for the drive. That's certainly true. But if you already own an iPhone and would like to have a USB flash drive always at the ready, this is a nifty option to consider.

Product Information
Price:
$18.75 for the case, $13.95 4GB, $18.95 8GB, $28.95 16GB
Manufacturer:
ego
Pros:

Holds a USB flash drive so it's always with you
Adds very little bulk
Flash drive isn't filled with useless files

Cons:

Flash drives are expensive