We use affiliate links. If you buy something through the links on this page, we may earn a commission at no cost to you. Learn more.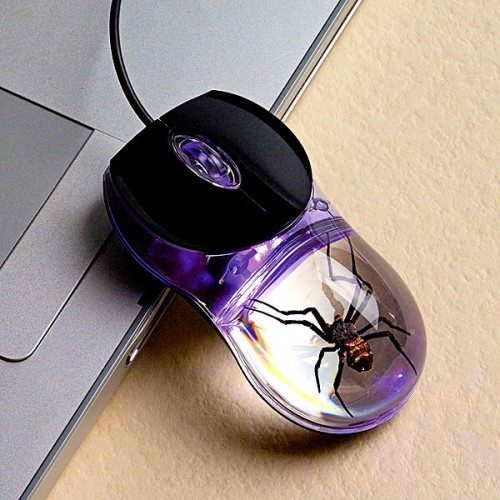 Sure a wired mouse is a little outdated, but Glow-in-the-Dark Spider Computer Mouse is sure to still get the ole Spidey Sense tingling.  The optical mouse features an actual (dead) spider inside a clear acrylic casing, as well as a color cycling LED in order to "glow" in the dark.
No details exist on the Smithsonian site about how the spider was acquired or what species it is, but it's sure to get noticed sitting on a desk – and keep nosy office mates away.
The glow-in-the-dark spider mouse can be purchased directly through the Smithsonian for $28; it includes a card explaining how it was inspired by or adapted from a piece in the Smithsonian museum collection.