We use affiliate links. If you buy something through the links on this page, we may earn a commission at no cost to you. Learn more.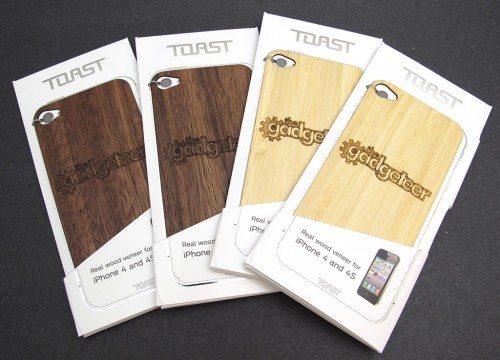 Portland, Oregon based Toast is a company that offers real wood veneer back plates for your iPhone 4/4S smartphone. If you've been looking for a way to customize your iPhone so it doesn't look like the rest of the iPhone collective, Toast offers a variety of designs and the ability to use your own artwork for a truly personalized phone.
Note: Click the images in this review to see a larger view.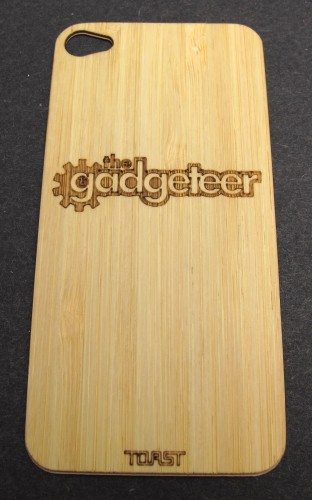 Although Toast has some pretty cool designs in their online store, I wanted to get a veneer with The Gadgeteer logo, which you can see in the image above. Available in Walnet, Ash and Bamboo, each veneer is slightly different due to the grain in the wood.
The designs are burned as you see here with my logo, and can also be cut into the wood, depending on the design.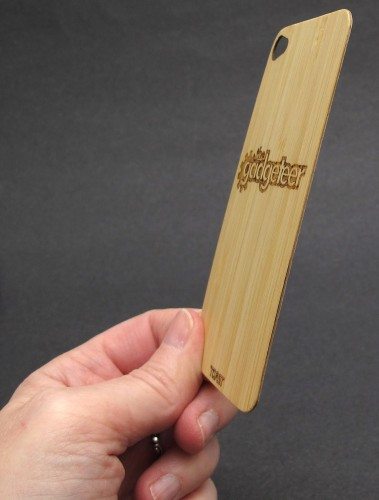 The veneer is smooth and thin and has a 3M adhesive on the back. To install it, you just remove the 3M backing, line it up with the camera lens cut out and press evenly to stick it securely to the back of the phone.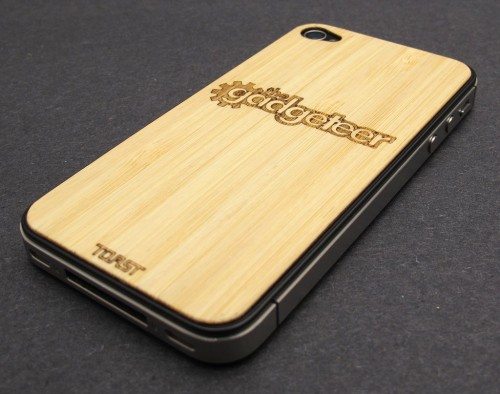 If you screw up and don't get it aligned properly, it's not a big deal because you can easily pull it back up and try again. In fact, if you get tired of the veneer, you can pull it off, stick the 3M protective backing back on the sticky side (or use wax paper) and you'll be able to use it again at a later time.
When you remove the Toast veneer, it doesn't leave any sticky residue. At least I'm not noticing any with the ones I've been testing for the past week.

The veneer adds no noticeable weight or thickness to your iPhone. It will protect the back glass from scratches, but of course it also covers up the Apple logo.
Of the samples sent to me, I noticed no defects as far as the veneers being split, splinters, sharp edges, etc. The wood is smooth, but is a little less slippery than glass, so it does provide a bit more grip.
Toast donates one percent of their sales to environmental non-profits.

Product Information
Price:
$25 - $35
Manufacturer:
Toast
Requirements:
Pros:

Unique
Easy to apply and remove
Reusable

Cons: