We use affiliate links. If you buy something through the links on this page, we may earn a commission at no cost to you. Learn more.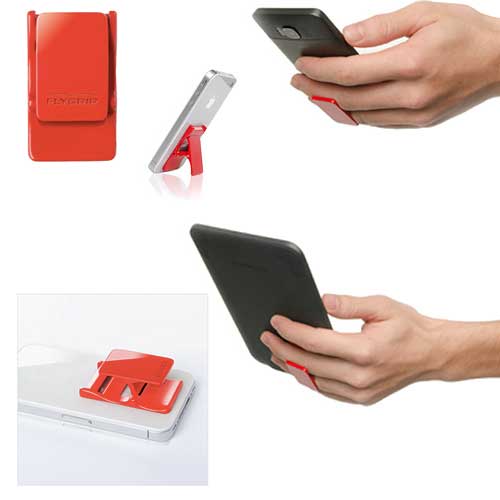 Do you use your smartphone, small tablet or eReader with just one hand? Probably not. You most likely hold it in one hand and use a finger on your other hand as the stylus to tap the display. For those of you that are talented enough to hold your phone in one hand and use your thumb as the stylus, bravo, you're awesome. The FlyGrip can help those less awesome people realize their true one handed potential, and will help currently awesome people become even more awesome. What is it? It's a foldable plastic grip that sticks on the back of your smartphone or other device. It comes in a variety of colors and 3 different sizes. It can also double as a stand. The good news is that it looks like it can add a nice measure of grip to your device. You just slide 2 fingers through the Flygrip and then you're free to use the thumb on the same hand as the stylus without fear of dropping the device if you get bumped. The bad news is that this accessory is priced at $29.95, which I think is way over priced. Then there's this notation in their FAQ about the removal process:
HOW CAN I REMOVE THE FLYGRIP? AFTER I REMOVE IT CAN I RE-USE IT?
We recommend that you carefully pry the edges of the FlyGrip with a dull, thin object such as a butter knife.
Ummm, yikes! What do you think? Would you use an accessory like the Flygrip?