We use affiliate links. If you buy something through the links on this page, we may earn a commission at no cost to you. Learn more.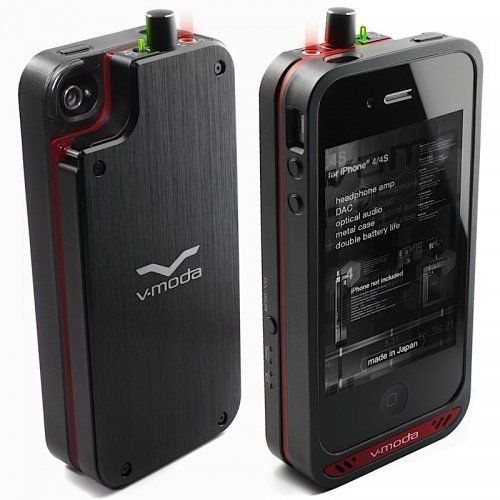 V-MODA, maker of the Crossfade M-80 and Crossfade LP headphones, have introduced the VAMP, a headphone amplifier with a dedicated 150mW x 2 amplifier, DAC (Digital-to-Analog convertor), optical audio output and a 2200mAh battery – all integrated into a metal case for the iPhone 4/4S. It's based on the GO-DAP 4.0 by VentureCraft, but tweaked to V-Moda's specs. A while back, I reviewed the 3G/3GS version of the VentureCraft Go-Dap. Unfortunately, since that original Go-Dap was designed just for the 3G/GS, it became obsolete once the iPhone 4 was introduced.
That makes me wonder about the timing of the VAMP introduction.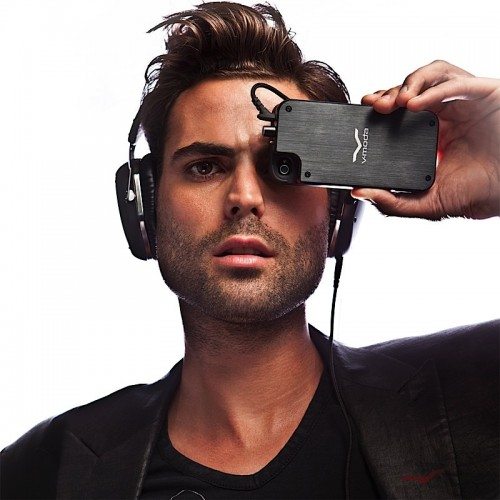 The VAMP uses what V-Moda calls a "pure sound" alternative to the standard AUX headphone port by connecting to the digital USB docking port. They call this a solution to 'The Great Compression', which refers to a decade of degraded audio in our increasingly digital and mobile life. The VAMP uses its DAC to convert the digital data to analog audio signals better than the iPhone can do alone.
All of this goodness comes at a price: $650. That's crazy expensive, especially when you consider that in a few months, Apple will come out with a redesigned (we think) iPhone. By the end of the year, the VAMP could be as obsolete as the original 3G Go-Dap, if you plan to upgrade your phone as many – including me – will do.
I will say that the original 3G/GS Go-Dap is very well built, looks great and improves the audio using headphones – some much more than others – and I am confident that this one is built just as well, if not better. If you have just started your 2-year contract on an iPhone 4S and demand the best portable sound possible from your new toy no matter the cost, the VAMP could be useful.
However, $650 is a lot to ask for something so dependent on a singular version of any product even if it does perform so many functions in one piece.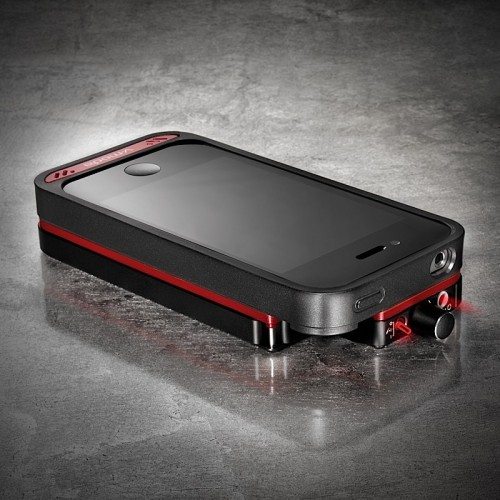 Here are the specs from V-Moda:
Made in Japan
Power: 150 + 150mW @ 32 Ohms
Battery: 2200mAh Lithium-Ion w/ overcharge protection circuit
Signal to Noise Ratio: > 95dB
Headphone Resistance Compatibility: > 16 Ohms
Smartphone Compatibility: iPhone 4/4S
Warranty: One year V-MODA premier warranty
Accessories: USB Cable
Weight: 135g