We use affiliate links. If you buy something through the links on this page, we may earn a commission at no cost to you. Learn more.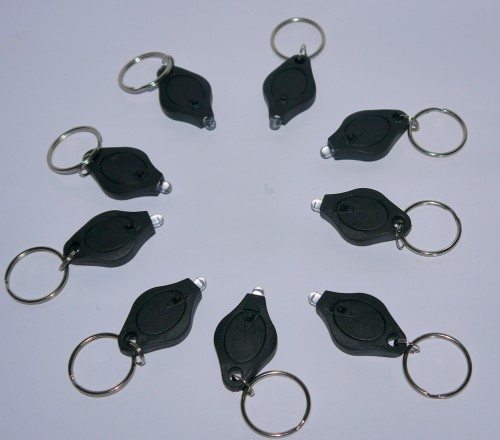 With the annual Dance Eisteddfod coming up, I needed to replenish my supply of small LED flashlights.  Trying to read a program to see when the boys are dancing in a dark concert hall is a pain, you can't use a light that's too bright and these 22000mcd LED Keychain Lights from DealExtreme fit the bill perfectly. Gadgets don't have to be expensive.  I've mentioned in previous posts that Dealextreme is perfect for quick and cheap gadget fixes, and these are certainly one of those.  Over the years, this is probably about the 4th pack of 10 of these I've ordered. I've given them to friends, put them in geocaches, put them in gadget bags, in cars, all over the place. ( Yes if you count the lights above there's only 9 of them, one of the kids has already stolen one of them 🙂 ).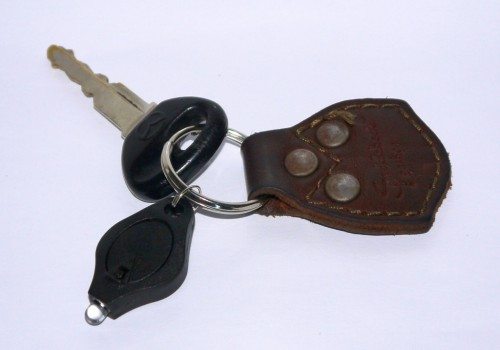 They have a water-resistant case and weigh in at 0.26oz; they come fitted with 2 X  CR2016 batteries and a 22,000mcd LED. Of course you do have to take some specifications with a grain of salt when ordering from some of these Chinese sites, and I don't have the equipment to measure how accurate their claims are.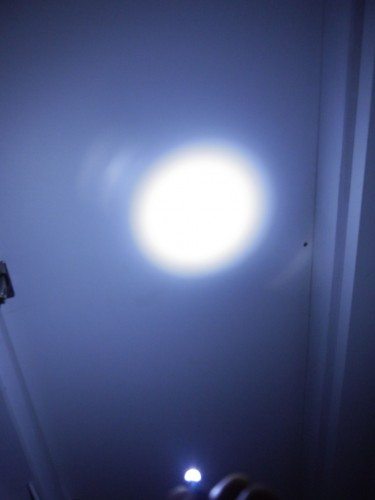 Press down on the top, and the LCD lights up. As I say, I have no way to accurately measure the output, but here I am in a dark cupboard with the light about 2″ away from the door.  You can see that the light produced is MORE than enough to rummage in a gadget bag, search through a glovebox, or find that keyhole in the dark (or read a program in a Dance Eisteddfod 🙂 ) By sliding the switch on the top, you can lock the light so it's constantly on, handy when you need your hands free – though with some units it can be a bit hard to do this.
And the best thing, 10 of these little lights will only cost you $4.47, shipped.  Yep, less than 45 cents each.  Now I have had packets arrive where one of the lights hasn't work, it's probably been pressed down in the packaging all the way from China to Australia, but at the price I'm paying, I'm not overly concerned. You can also get them in other coloured casings as well, if black's not your scene.
There's not much else I can really write about these, but if you're looking for that gadget fix, and need some cheap and cheery lights that are portable, light, and bright, then you certainly can't go past these to fit all the criteria. The only real long-term downside is that when the batteries are dead, it's cheaper to throw the light away and order new lights rather than replace the batteries. Not the most ecologically sound solution 🙁
Product Information
Price:
$4.47 for a 10 pack
Retailer:
Dealextreme
Pros:

Water-resistant
Light
Bright
Cheap

Cons:

Can take 2 weeks + to arrive from China
Sometimes not all will work when they arrive
Some permanent-on switches a bit tricky