We use affiliate links. If you buy something through the links on this page, we may earn a commission at no cost to you. Learn more.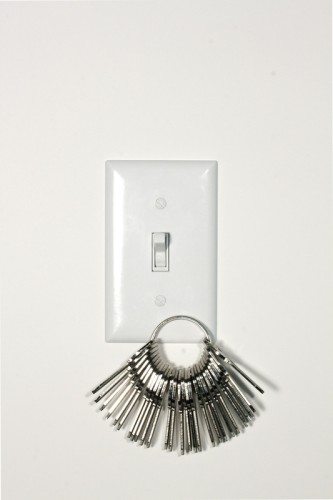 NeoCover is a creation of designer Jake Frey that pairs rare-earth neodymium magnets with a light switch cover to create a super-strong solution to misplaced keys.  His website runs through a variety of uses for the pairing including holding a dog leash, Maglite, 27 keys, and–as a testment to its strength– a hammer.  The magnets have been tested and are safe to use with flash drives, security cards, and remote auto keys.  Installation is just a matter of unscrewing the original cover and replacing with a NeoCover.
Sales for now are directly through Jake Frey, and a standard white single switch costs $28 with free shipping, but he will work with custom colors and 2-4 switch versions by request.  Included with every order is a nickel-plated keyring.