We use affiliate links. If you buy something through the links on this page, we may earn a commission at no cost to you. Learn more.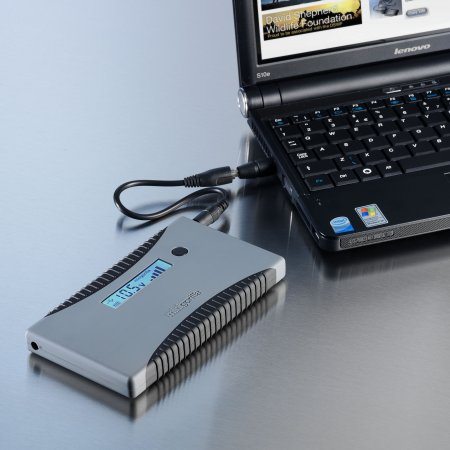 While most portable battery solutions will only give you 5V out which is useful for keeping juice up to your USB type devices, the minigorilla from powertraveller also supplies voltage settings  of 8.4v, 9.5v, 10.5v, 12v & 19v allowing you to keep power up to many other phones, games systems, GPSs, ereaders, MP3 players  and tablets even up to full netbooks. At 150 X 83 X 14mm and weighing in at 265g, the unit is small and light enough to throw into your gadget bag for those emergency situations. The minigorilla will give up to 6 hours on a Sony Vaio P-series netbook and an additional 8.4 hours for an iPad.
If the USB and DC output ports are empty or the devices attached are fully charged then  the unit shuts off automatically after 2 minutes. If not used for a year, battery capacity loss is less than 10%.  The minigorilla can be charged via mains power or if you're really outback, via powertravellers solargorilla solar charger. The unit comes with a variety of tips as standard.
Might just be useful for when the monkey's on your back of needing to charge your gadgets on the go. Note that a separate cable is required if you want to charge a new generation tablet that requires 5V 2A+
Available from powertraveller for £99.95 ($160)