We use affiliate links. If you buy something through the links on this page, we may earn a commission at no cost to you. Learn more.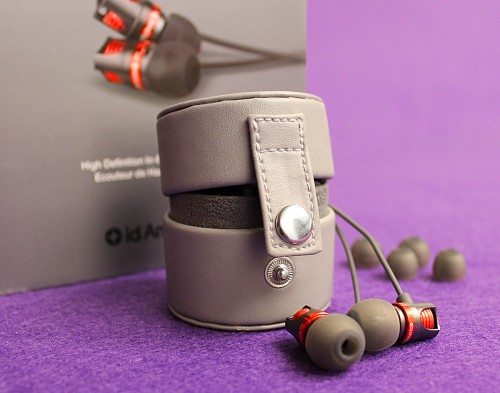 I have been testing id America's Spark Aluminum In-ear Headphones for a few weeks, and I have to say that this is the first time I have reviewed a product that's the opposite of its name. When you hear "spark", you might think of sharp, aggressive, electrical excitement. However, the Spark earphones are anything but that. They are warm, smooth and inviting. Go figure. 
Id America has become known for their unusual iPhone cases. They say that the aluminum Gasket iPhone case inspired the Spark earphone look. Makes sense to me. The Spark earphones certainly look like their namesake. The design is inspired by the look of an automobile spark plug. And it works. These are neat looking earphones. Made of lightweight aluminum and available in nine differently colored versions, the Spark earphones are designed to be noticed, but not so bold as to become garish. The Sparks look almost refined – well, as refined as a spark plug can be. They definitely do not look cheap. They don't sound cheap, either.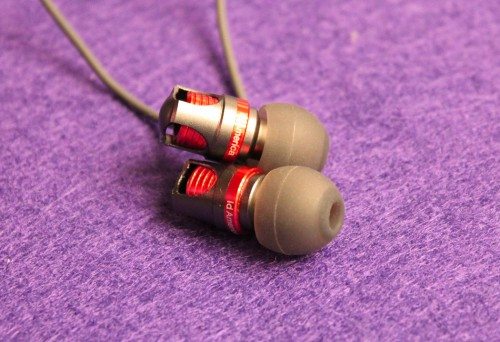 The Sparks are comfortable. The tips are offered in the usual 3 sizes (small, medium and large), and once you find your size, the seal is outstanding. The aluminum housing has some weight, but not enough to be an problem. Once inserted, they stay in place, so activity shouldn't be an issue while being worn.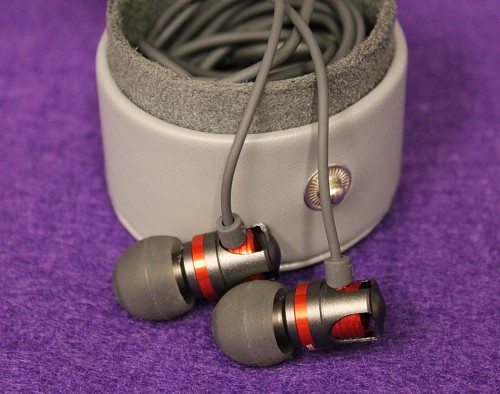 Another feature is the leather carrying case. The hard unique, tubular shape provides a good amount of protection. It takes up a bit of room, but at least your earphones won't get crushed in a backpack.
The Spark earphones feature an 8mm dynamic speaker, which is pretty good. If you are upgrading from the stock earbuds that come free with your i-device, then you will be blown away. There is no comparison. However, I've heard many dynamic earphones, and while the Spark can hold their own in the price range, there are other brands that sound as good for the money. They just don't look nearly as cool. And in today's headphone-as-fashion world, cool matters.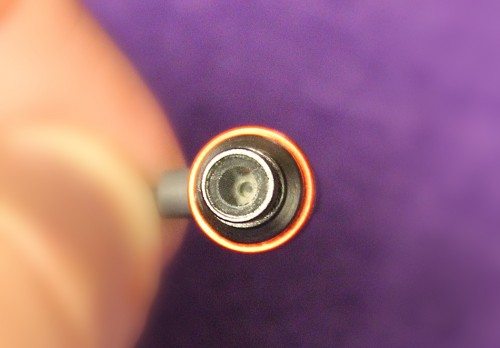 Never miss one of our posts again. Sent MON, WED, and FRI with the latest gadget reviews and news!
As expected, the Sparks exhibited a warm sound from the bass that dynamic speakers are known for. Accuracy is not a dynamic-speaker earphone's strength, but the upside to that is there is much more forgiveness in lower resolution music files. There is almost a total lack of harshness in the music. That can be a very good thing. You can listen with the Spark earphones comfortably all day.
The Sparks have a surprisingly wide soundstage. While listening to Leonard Cohen's "Famous Blue Raincoat," I could hear Jennifer Warnes vocals in the distance; and it sounded far off, not just as faded volume. The John Foxx song, "The Garden," from the album of the same name, also has a wide soundstage that showcases all kinds of atmospheric sounds accompanied by an electronic chorus which backs up Foxx's metallic-sounding vocals. What can I say; it was the 80s.
Folk-rock fares well with the Sparks. The emphasis on warmth makes the intimacy of largely acoustic-based music sound bigger and more open than it sometimes is.  If you are a folk music fan who demands total accuracy, I would recommend looking elsewhere. The flip-side, of course, is that these earphones love rock music. Between warm bass, forward vocals and an overall forgiving sound, this is where the Sparks perform at their best.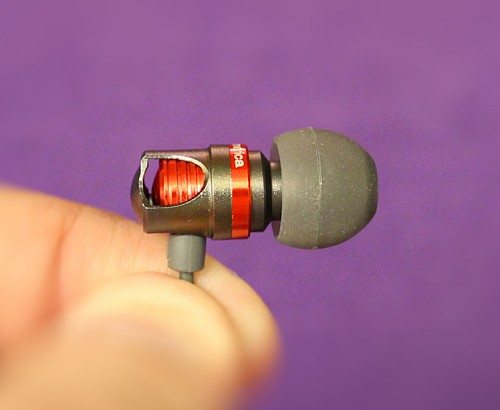 If you can get a decent sounding pair of earphones and have them look this cool, then id America may have a hit on their hands. There are a lot of earphones in this price range and the market is still expanding. What is going to set one brand apart from another is design. The Spark earphones stand out with their iconic looks, and the user-friendly price is certainly welcome.
Product Information
Price:
$59.99 US
Manufacturer:
id America
Requirements:

Audio source
Mini plug port

Pros:

Warm, easy sound
Good price for the quality
Aggressive styling
Light

Cons:

Not as accurate as other brands