We use affiliate links. If you buy something through the links on this page, we may earn a commission at no cost to you. Learn more.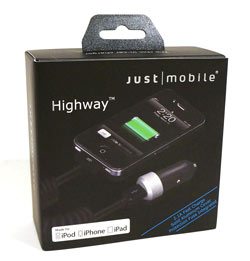 The smarter, more capable, and tech-gorgeous our devices get, the more power-hungry they become. Even though battery technology is becoming more and more efficient, most of us regularly find ourselves looking for places to plug in our smartphone or tablet while on the fly. The Highway from Just|Mobile is a stylish option for charging your USB device when a 12V socket is available.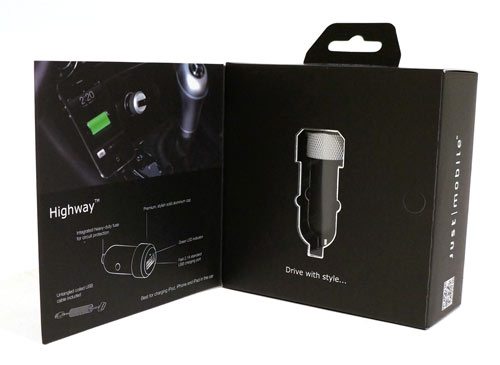 Just|Mobile puts it in writing, you see their motto for the Highway as soon as you open it's box….'Drive with Style…'
Features:
2A output
Fused for surge protection
Green micro-LED
Apple certified – Works with iPod, iPhone & iPad
2.5 x 2.5 x 5.9cm
0.98 x 0.98 x 2.32in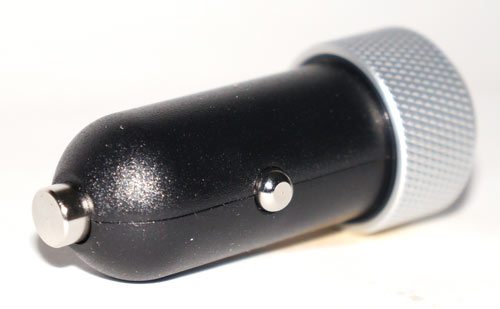 As you can see, the Highway is a petite cigarette lighter/power port, USB charger with excellent looks.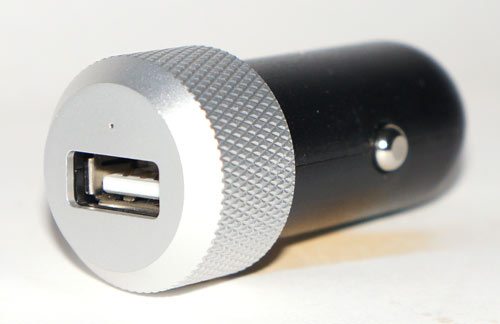 The USB port delivers a 2.1A output to quickly charge your devices (to include the iPhone, iPad, and iPod Touch).  Just|Mobile engineered the Highway with a built-in fuse to protect them from power surges. The Highway's diamond-tread aluminum head is very nice looking and well made. Just|Mobile engineered a 'subtle' green micro-LED indicator, power light on the front face of the aluminum head.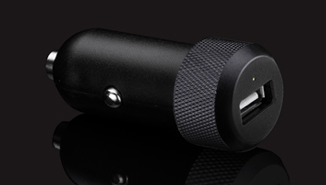 The Highway is also available in a stealthy all black.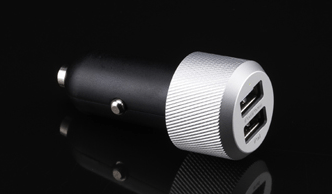 Just|Mobile has recently released the 'Highway Pro', a dual USB charger of equal build quality and looks of the Highway :). Like the Highway, the Highway Pro has a 2.1A USB port, but also includes a 1.0A one as well.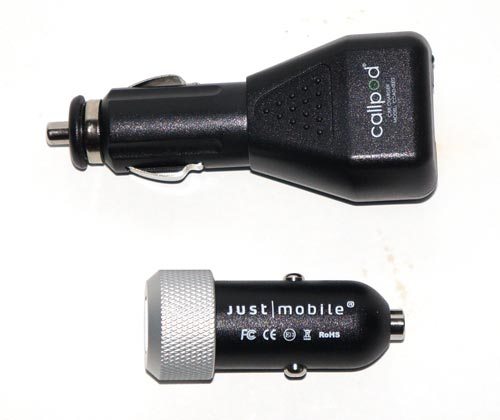 The CallPod USB charger pictured above is what I have been using to charge my iPhone while on the road…..and let's face it, its relatively bulky and pretty ugly (especially compared to the Highway).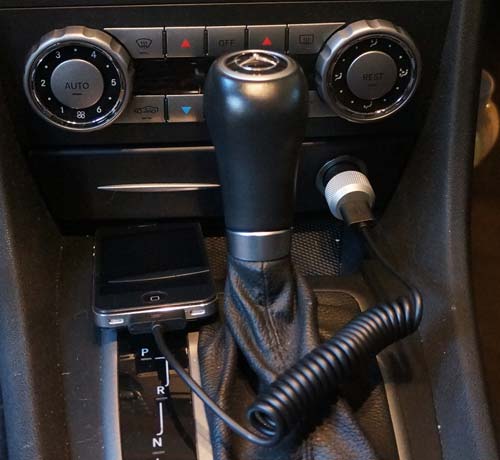 Let's also face the fact, the Highway looks very nice in my fun-car 😉 It's small form-factor and diamond-tread aluminum look awesome in my SLK.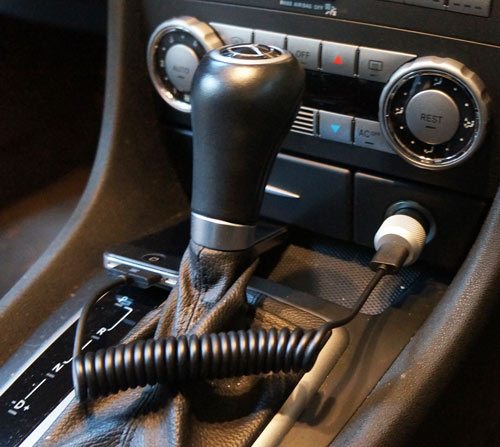 At just under $35, the Highway is definitely a luxury/splurge item. There are MANY other 12V USB charging options out there on the market for a fraction of the cost. But NONE of them are as good looking as The Highway.
Product Information
Price:
$34.99
Manufacturer:
Just|Mobile
Requirements:
Pros:

- Good looking
- Great build quality
- Small form-factor
- Fused for surge protection
- Green micro-LED
- Apple certified

Cons: