We use affiliate links. If you buy something through the links on this page, we may earn a commission at no cost to you. Learn more.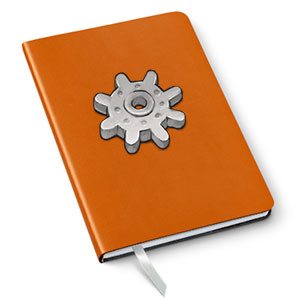 A few weeks ago I posted a review of Zevia Stevia sweetened soda where I told everyone about my quest to find a healthier replacement for Diet Coke. While I really enjoyed some of the Zevia flavors, the price was way too high for me to justify buying it on a regular basis, so it wasn't a good solution for me. I'm happy to say that I've found one alternative that is cheaper and healthier than the Zevia.
By healthier I mean that it doesn't include any artificial gunk like Aspartame or Splenda. I'm still using Stevia as my sweetener of choice, but this time I'm using real Stevia instead of Erythritol like Zevia uses.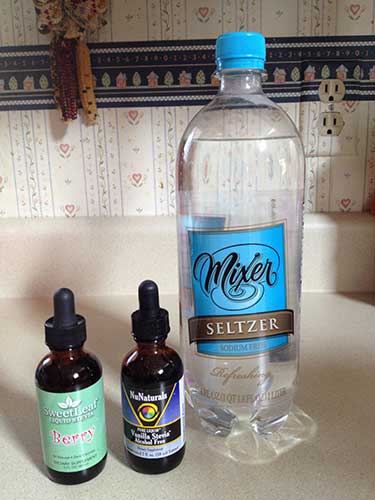 I've purchased several 2 oz. bottles of SweetLeaf and NuNaturals brand flavored Stevia drops, which I mix with Seltzer water. SweetLeaf offers a variety of flavors such as Orange, Grape, Berry, Rootbeer, Chocolate, Chocolate Raspberry, Lemon, Peppermint, Apricot and others. NuNaturals has a great Vanilla flavor that I like. The best place to purchase the Stevia drops that I've found so far is iHerb, which offers most of the flavors for less than $10 a bottle. That's a great savings over Amazon and other places that sell them for about $15 a bottle. 2 ounces might not sound like a lot, but these drops really go a long way. You only need a dropper full for a large 16 oz drink.
For the seltzer part of the recipe, I just buy whatever is the cheapest at Walmart. The brand pictured above is about 98 cents for 1 liter. Another brand I buy is Vintage, which is only about 64 cents a liter. All I do is put it in the refrigerator over night to get it really cold and then I pour some in a glass, add a few drops of one of the Stevia flavors, stir with a straw and add ice. The seltzer water is just carbonated water with nothing else added, but it gives the drink the soda "bite" that I crave. I also tried seltzer with lemon and lime, and club soda, but found I like regular plain seltzer best for the drinks I make.
So far my favorite is the NuNaturals Vanilla drops. Mixed with the seltzer water, it makes a great creme soda. I could drink it all day. My next favorite is the Berry flavor. I even tried SweetLeaf's Chocolate drops in seltzer water. Not bad, but I think I'll save that flavor for adding to milk. 😉
This solution works great for home, but I still need a solution for work. I don't have access to a refrigerator there, so I don't have a way to keep a 1 liter bottle of seltzer cold. I could bring warm bottles of seltzer to work and just walk down to the cafeteria for ice, but the cafeteria isn't open all day. One possible solution that I'm thinking of trying is the Fizz Giz. It's a small handheld soda maker that uses 16-gram food grade CO2 cartridges and can carbonate any liquid in many existing soda bottles (except for Coca Cola products). Think of it as a SodaStream, only infinitely more portable and less expensive. You just add your own beverage to the bottle, screw on the special Fizz Giz cap and carbonate. I'm going to order one to try, so if anyone is interested in how it works out, let me know.
Anyone else out there making their own fizzy drinks and have some good recipes? Please share them!