We use affiliate links. If you buy something through the links on this page, we may earn a commission at no cost to you. Learn more.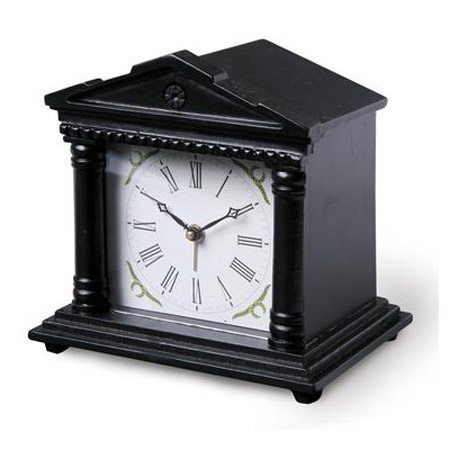 To many people, even the worst of news can sound better when said with a British accent.  And what worse news can you have every morning than a blaring alarm at 5am to wake you up and get  you started on your day?  Wouldn't the gentle prodding of, say, Stephen Fry help to better ease you into your work day?  ThinkGeek has answered this wish with the Good Morning, Sir (or Madam) Alarm Clock.
There are over 120 sounds recorded by Stephen Fry as his character "Jeeves", and just to give you a taste of this British wit, a sample wake up call is "It appears to be morning.  Very inconvenient, I agree.  I believe it is the rotation of the Earth that is to blame, Sir."  The clock will still set off an alarm to ensure you get yourself up, but you'll look forward to a confirmation by Jeeves once you shut it off, such as "Madam has a firm touch.  But very fair."
The clock base is made of wood, not plastic, with the clock face similar to the above shot for the "Sir" version, and having little pink flowers on it for "Madam".  It's implied on the ThinkGeek description of "Sir" that you may be able to toggle between the Sir and Madam recordings if frilly pink flowers aren't your style.  Both models run on 4AA batteries.
Good Morning, Sir can be purchased through ThinkGeek for $69.99.