We use affiliate links. If you buy something through the links on this page, we may earn a commission at no cost to you. Learn more.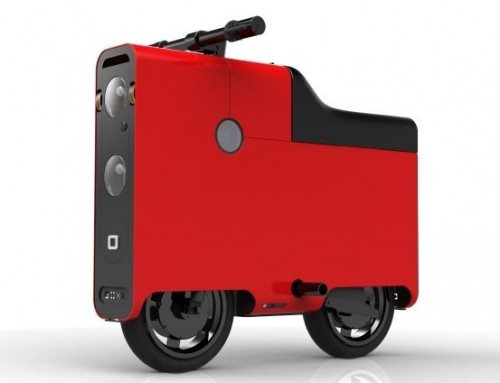 Another entry in the electric scooter market is the Boxx scooter.  In its "upgrade" model , the scooter charges in 1 hour via a standard domestic plug and gives you up to 80 miles (129kms) travel.  Weighing 120 lbs (55 kg) with all aluminium construction the unit comes standard with ABS, traction control, drive by wire, oversized all LED dot lighting system, and two useful cargo holds. Options include a heated seat and extra battery pack to double your distance.
Though they claim "superior comfort ergonomics", it certainly doesn't look that comfortable to me. So going 80 miles in one go might be a bit ambitious,  and I'm guessing a pillion is completely out of the question.  I suspect you won't be getting your knee down on that sweeping corner either 🙂
Customisable at Boxx the price starts at $3995.