We use affiliate links. If you buy something through the links on this page, we may earn a commission at no cost to you. Learn more.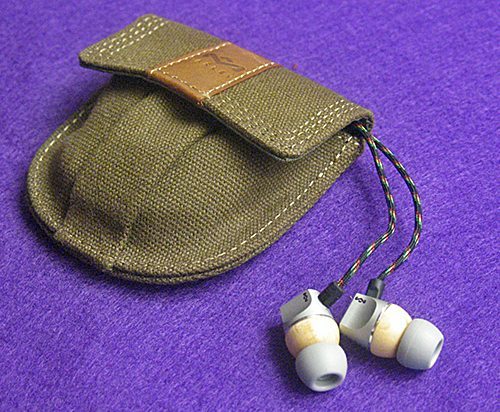 To say that Bob Marley became a musical icon after his untimely death at 36 from cancer is a massive understatement. Marley almost singlehandedly helped make reggae music a worldwide phenomenon that is still popular today. The name Marley is synonymous with reggae, and his estate has parleyed his popularity into a line of audio products that House of Marley say exhibits three principles: superior quality, eco-friendly and cause-minded. I will touch on those principles at the end of this review, but my main concern is whether their Zion earphones are worth your hard-earned money.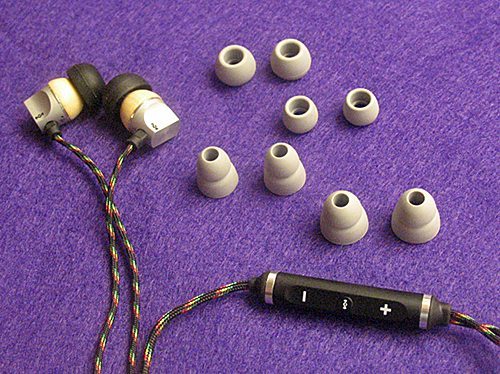 House of Marley has many choices of earphones, headphones, and speaker/docks priced for just about any budget. Marley divides each product range into three categories: The less expensive Jammin', mid-priced Freedom, and higher-end Destiny. The mid-priced Zion earphones are part of the Freedom Collection.  I received the Mist version, but the Zion earbuds are also available in Midnight with darker wood and black metal.
The Zions are pretty standard fare as far as earphones go. They are based on the warmer, bass dominant dynamic speaker design as opposed to the more clinical but accurate armature speaker. This helps hold down costs and a lot of people prefer the warmer sound anyway.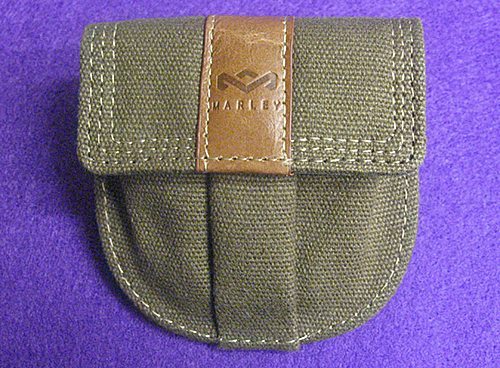 The build quality and design of the Zion earphones are impressive. Marley has managed to infuse colorful, Jamaican-inspired fun into the design, while also making them look like they cost more than they do. The Zions consist of recycled aluminum and real wood for the shells. They use comfortable silicone tips which help give a good seal for better bass. They are rated at 16 ohms impedance, which means that a separate headphone amp is not necessary.
Included is a remote volume control/mic attached to a multi-colored 52-inch fabric cord. Volume/mic controls with earphones are almost becoming a necessity in our mobile society. Because the cord is fabric, it also cuts down on microphonics (that thumping and scraping sound from touching earphone cords) and helps avoid tangles, though not as completely as advertised. At the end of the cord is a right-angled, gold-plated mini plug that fits any standard AUX port. There's a thick, canvas carrying case that evokes Marley's eco trappings.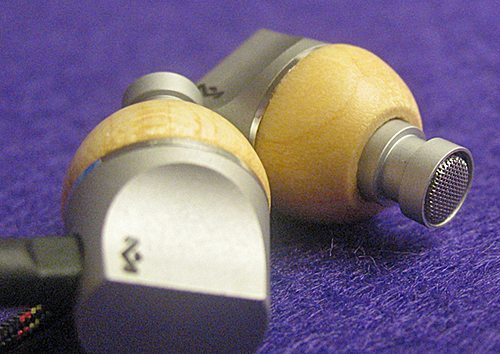 The Zion has a 9mm speaker, which is to be expected in this price range. Bass is pronounced at the expense of the mid-range. On many songs, the vocals recede when they shouldn't. Once again, let me say that many people prefer this setup because it is forgiving on lower quality MP3s and well, people generally like bass. An accent on bass can be fun and initially exciting, but I find it tiring after an extended time. A good example would be Bryan Ferry's version of the famous Tim Buckley song, "Song To the Siren" from his latest album, "Olympia." This song has been covered by many artists. Ferry is a stickler in the studio, but on this song, the bass is already up front and heavy. The Zions had trouble pulling out details in the recording because of this emphasis on the bottom end. It sounded muddled and indistinct.
Take a song like "Do It Again" from Steely Dan and the Zions sound much better. While this 70s radio staple isn't a definitive audiophile classic, it was recorded with great care in an era where bass wasn't king. The vocals and mid-range instrumentals are spot on in clarity and balance. I had forgotten how good Steely Dan was, and the Zions helped me relive good times.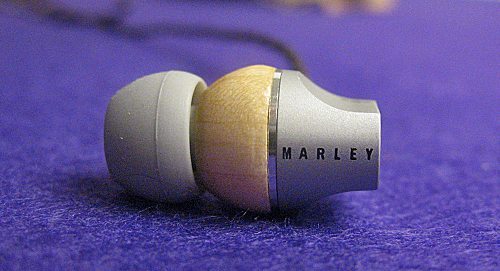 Of course I had to listen to some reggae. Bob Marley's "One Love" from the album, "Exodus," has a fun reverb in the vocals that the Zions showcase well. The crack and snap of the steel drums have power and drama. Of course, reggae can sonically sound good or bad depending on the quality of the recording. This song on these earphones work well together.
Billy Joel's "Piano Man" is an album recorded with very forward vocals,. While I'm not a big fan of Joel, this album made him a star for good reason. "Captain Jack" is a gut-wrenching look at a lost teenager on the verge of hopelessness. The 70s mix may not be as loud as a more modern or even remastered mix, but in this case, that's a good thing. It's older songs like "Captain Jack" that benefit from dynamic earphones. Whatever bass may be lacking in these classic recordings is compensated for with the  Zions.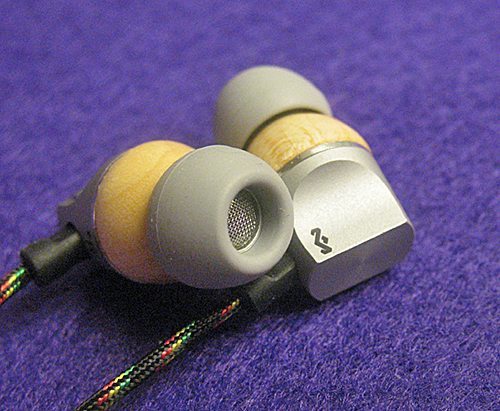 One of the main reasons House of Marley exists is to advance various causes Marley was involved with. 1Love was created to focus on various charities, and for every Marley product purchased, a portion of the sale goes to those charities. They also believe in using sustainable and recyclable materials in the construction and packaging wherever possible. House of Marley states up front their commitment to quality in manufacturing as well as quality sound for their products.
Philanthropic reasons aside, you still should get your money's worth with any pair of earphones you buy. With House of Marley's Zion earphones, you do.
Product Information
Price:
$99.99 US
Manufacturer:
House of Marley
Requirements:
Pros:

Fun design
Sound good for this price
Good seal for bass
Comfortable
Low microphonics

Cons:

Bass can be a bit much depending on recording