We use affiliate links. If you buy something through the links on this page, we may earn a commission at no cost to you. Learn more.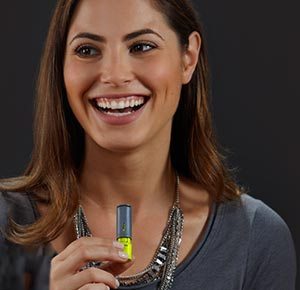 AEROSHOTS are portable inhalers that puff a 12-20mg dose of caffeine and B vitamins into your mouth with each application. The zero calorie powder is swallowed and does not go into your lungs and according to their information, it is not absorbed any quicker into your system than the caffeine in a soft drink or other energy drink. It's just in a more convenient pocket sized form factor. Each AEROSHOT contains 100mgs of caffeine, which is equal to the amount of caffeine in a large cup of coffee. They are available now through the AEROSHOT website for $2.99 each.
Who among you would try something like this? I don't even drink those 5hr energy drinks. When I need a pick-me-up, my "medicine" of choice is a diet coke, which has about 47mg of caffeine per 12oz. can.