We use affiliate links. If you buy something through the links on this page, we may earn a commission at no cost to you. Learn more.

Can't find a headset/mic combination you like?  Do you have a favorite pair of headphones but no mic?  Wouldn't it be great to just add a microphone to your own headphones anytime you like?  You may remember my own attempts at using a hot glue gun to attach a microphone to my own comfy headphones…  Fortunately, the AntLion Audio ModMic detachable boom microphone solves this problem.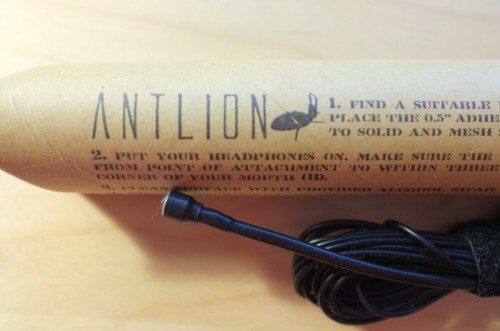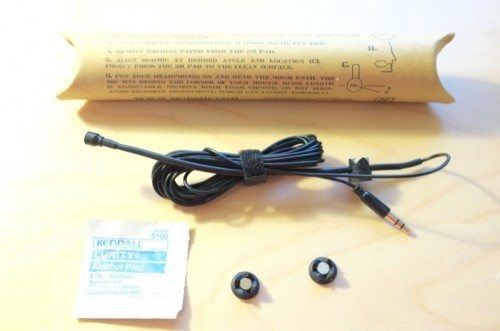 Specs:
Jack: 3.5mm

Pattern: Omnidirectional
Sensitivity: -26 ± 3 dB
Response: 30 Hz–17.5 kHz ± 3 dB
SNR: 58+ dB
Impedance: 2.2 KΩ
Operating Voltage: 1 to 10V
Max current at 2.0V: 500 µA
Max input SPL: 110 dB
Boom Length: ~5 inches (~12.7 cm, stock), ~6 inches (~15.2 cm, maximum length)
Clasp Height: 0.5 inches (1.27 cm, attached), 0.2 inches (0.5 cm, detached)
Microphone Weight (mic and clasp): 4 grams (0.14 ounces)
Total Weight (mic, clasp, and cable): 20 grams (0.71 ounces)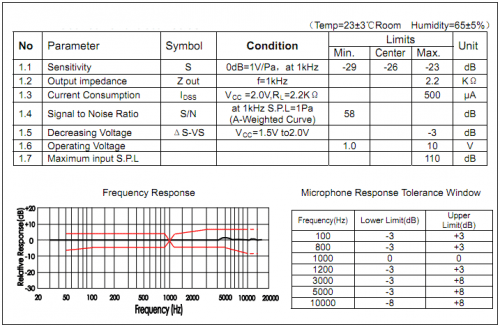 The mic came packed in a cardboard tube with two stick-on magnets called NeoClasps and an alcohol wipe.  Notice how the microphone cord is wrapped in a handy hook and loop strap.
The NeoClasp magnets have a peel-off adhesive on one side, and a four-pronged "tooth" system that lets you adjust the mic angle.  If you unscrew the cap, you can adjust the length of the mic boom.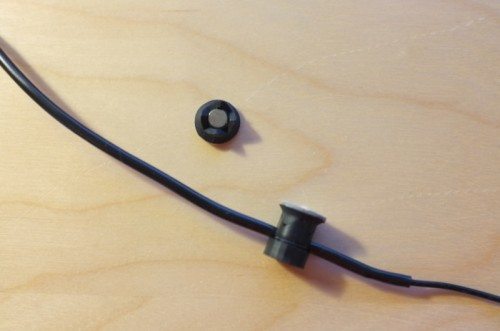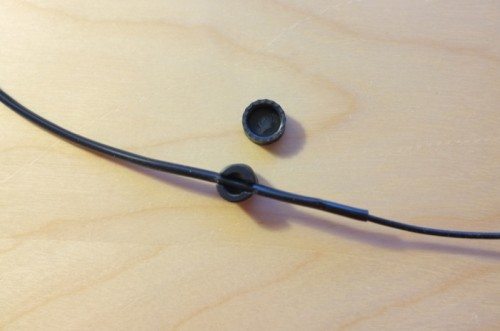 To attach, simply attach the adhesive NeoClasp magnet to your favorite headphones.  You'll need a flat surface, since the magnet itself is flat.  In my case, my Sennheiser PX100-II folding headphones don't have a flat surface, so I cut a tiny piece of double-stick foam tape to do the trick.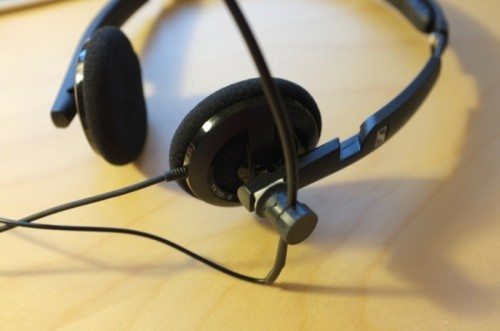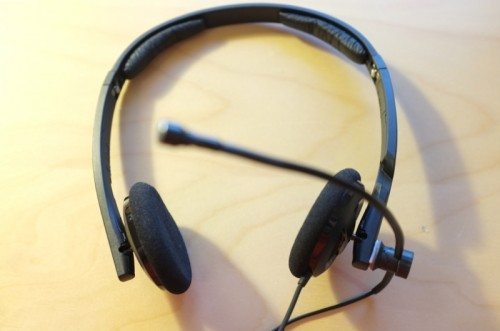 How does it sound?  Sounds great!  I called up my brothers-in-law, who I usually use to try this sort of stuff out with, and they could not tell I was using something that was essentially completely custom.  Voices sounded almost booming, as if the mic was too close.  The 6mm electret capsule condenser microphone at the end of a 5″ long boom is flexible, so you can move it closer or further away from your mouth.  The cable is a VERY generous 11.5 feet long to reach the back of your computer.
If there's one thing I would improve on is the design of the magnet "teeth".  Because there are four teeth, you can only rotate the mic at 90 degree increments.  Perhaps 8 or 16 teeth would have allowed a more usable coarse adjustment for mic-to-mouth alignment, while the bendy bit works for fine tuning.
Now I have no excuse for NOT having my favorite pair of headphones to use for that next Skype session or fragfest!
Product Information
Price:
$32.95
Manufacturer:
AntLion Audio
Requirements:
Pros:

Use your favorite headphones
Detach when not in use
Made in USA

Cons:

Adhesive base only works with perfectly flat surface