We use affiliate links. If you buy something through the links on this page, we may earn a commission at no cost to you. Learn more.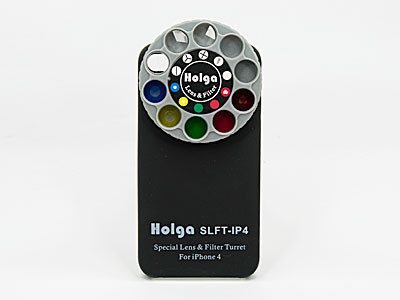 If you have a smartphone, you probably have or have seen additional photo apps to alter the state of your pictures.  With Lomo and vintage-style photos being such a craze, HolgaDirect has put out the SLFT-IP4 case and filter mount compatible with the iPhone 4 and 4S that will aid the amateur hipster photographer without the addition of specialized or restrictive apps.  The mount provides 9 different filters including RGB color filters, double to quadruple image splits, and a macro lens.  The lens wheel is designed like an old-school rotary phone and just snaps onto the back of the iPhone.
The filter kit is available in black, blue, red, silver, and white case colors through HolgaDirect for $24.95.