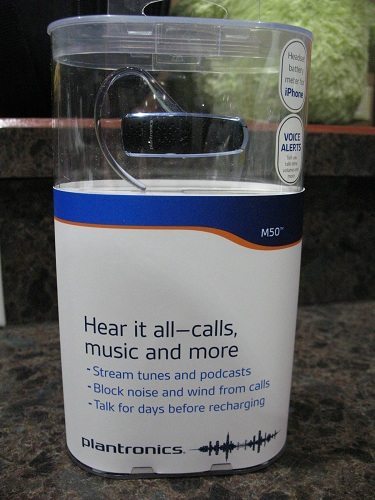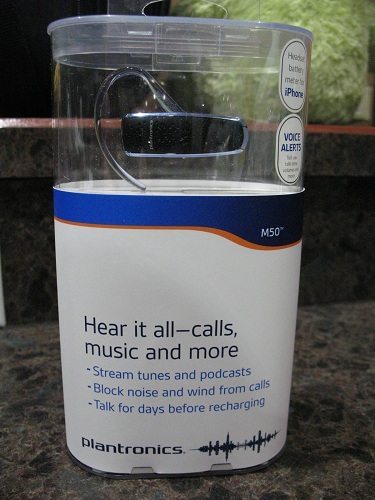 Plantronics released the M50 Bluetooth mobile headset mid-October 2011.  This sleek-looking headset features extended battery life, streaming music and podcasts from smartphones, and blocks noise and wind from calls, to name a few.  It comes with a 1-year limited warranty.  Contents of package are: Bluetooth headset, AC charger 11-240v.  The M50 is to have up to 11 hours talk-time, up to 16 days in standby, up to 33 feet for range, and weighs 11 G.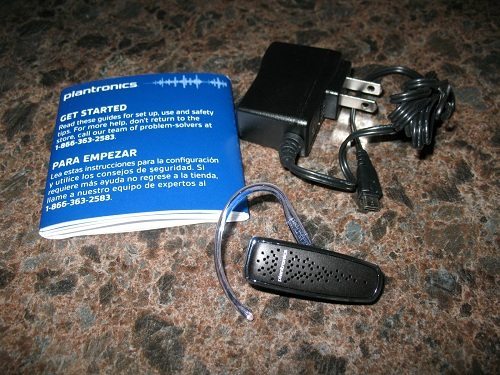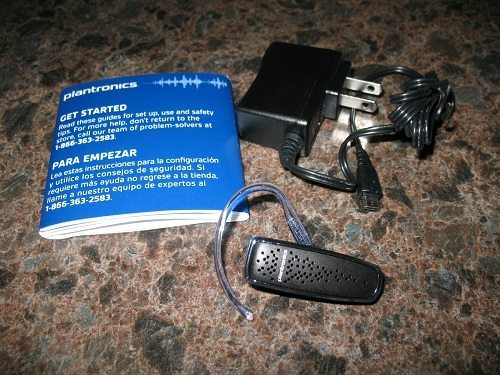 I always like charging my new devices before using them, but the instructions say to turn on headset right out of box.  The LED button will flash red/blue to indicate it is in pairing mode, introducing the headset to your phone.  The M50 does have the feature of "multipoint", allowing you to pair the headset with two phones so you can use both to answer calls.  "Multipoint" must be activated before pairing it with the second phone.  The pairing was quick and easy.  It was just to activate Bluetooth and search/add the M50.  Once successfully paired, the red/blue LED light stopped flashing.
When you have two phones paired to the headset and you are already on a call, you will hear a ringtone to warn you of another incoming call to the second paired phone.  You can end the first call by tapping the call button so the new call automatically starts, or the second call will automatically go to voicemail if you don't answer .  I found it stress-free in pairing a second cell phone and to use the multipoint feature.  I had it paired to an LG Ally for primary use and then added an LG Octane to test out the feature, and it was very simple.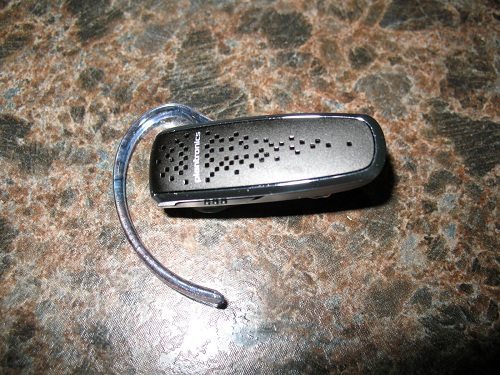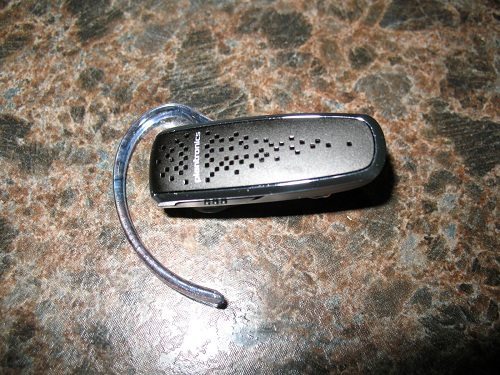 The M50 has a button on the lower side for indicating on/off for power.  It will show black when it is on and red when it is off.  The LED indicator light is on the top.  The micro USB charging port is at the left end.  No flappy cover to worry about over the port.
My phone is not equipped with Bluetooth "A2DP" stereo music, but if yours is, you can listen to podcasts, your music, internet radio, and other streaming audio through the M50.  The sound quality overall was quite clear for both myself and the person on the other end.  Once in a while a cal,l could seem quiet or unclear on my end or the receiver's end, so I would have to re-dial the receiver to clear up the problem.  I had to do this with my LG Ally before trying the M50 so I think it is a problem with the phone, not the headset.
The talk time with the M50 is impressive.  I could go on average four days before needing a charge, and this included business calls back and forth.  Once the battery was finally low, it gave a verbal warning of needing to charge.
With the range of up to 33 feet, you can definitely tell when you get close to about 30 feet.  The call starts to cut out.  The range seemed to be cut shorter if the headset was put on the opposite side of my body as the phone, say the ear piece in the left ear and phone in right pocket.  Reception was not as good if in a contained area where there were walls and other objects versus an area with clear open space.  This seems to be typical in my experience with Bluetooth headsets.  The call wasn't ever dropped due to a problem with range, but you could definitely note when the call would start to cut in and out and know you need to move to get back into better range.
It was great to have a verbal announcements from the headset versus a beep or set of beeps.  A friendly female voice told me when the headset is on/off, status of battery life, and notifications on status with pairing.  I wish there were a few more announcements about the volume level.  I just heard max (maximum) and nothing for lower levels.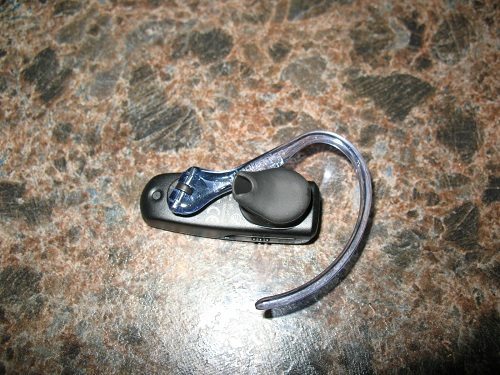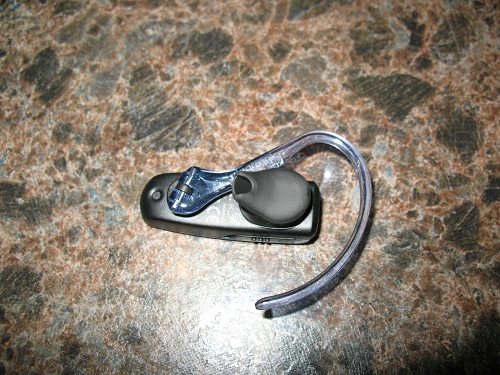 The Plantronics M50 fits the right or left ear by just flipping the piece that sits behind the ear.  This was the biggest drawback I personally noticed.  The piece for behind the ear is plastic.  It would be nice if it was padded with rubber or other material to make it a bit softer for extended wear. Another option for added comfort may be to make the plastic piece shorter in length.
The piece that fits into the ear is a bit different from other models.  It took a little bit to get used to the more snug fit, but this probably helps to improve sound quality.  It personally fit better in my left ear than the right.
The Plantronics M50 retails for $49.99.  It has great quality of sound, slick design, simple set-up, long battery life, multipoint feature to pair with two phones, and some nice verbal indicators for maximum volume and power level of the headset.  It would be nice if the piece that sits behind the ear could be a little shorter in length or formed with a softer plastic or other polymer for more comfortable extended use.  Plantronics should also consider more volume level indicators than just maximum.
Some of our links in posts like this one are affiliate links, which means that we may receive a small commission on purchases at no cost to you.
Product Information
Price:
$49.99
Manufacturer:
Plantronics
Pros:

Quick and easy set-up
Superior clarity of sound
Notification of on/off to unit
Notification of battery level
Ability to call from one of two paired phones
Long battery life
Stylish design

Cons:

Plastic piece that goes behind the ear could be made a little more flexible/softer
Rubber piece that sets in ear took a little bit of adjustment at first to get fitted inside ear
Body of headset would be a little more comfortable if shorter in length
Volume is only indicated by a beeping noise until maximum is reached and then verbally noted by headset