We use affiliate links. If you buy something through the links on this page, we may earn a commission at no cost to you. Learn more.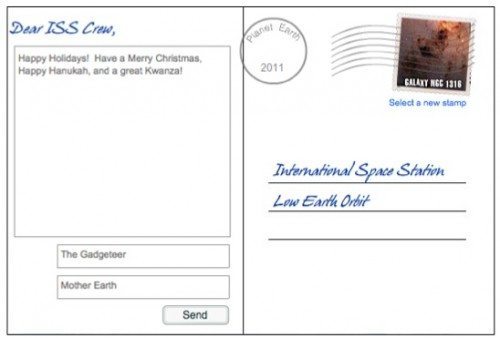 NASA is offering up a pretty cool way to help the crew of the International Space Station stay connected with the terrestrial bound inhabitants of good ole Mother Earth by sending an electronic postcard.  The free postcards will arrive at the orbiting International Space Station, according to the NASA website, "Your well wishes will be sent on to the station crew.  You can send a little bit of Earth to humanity's outpost in space.  Go ahead, make their day."
Send your holiday wishes today via one of four available holiday electronic postcards on the NASA.gov site today!